5 Top Designers Who Choose MrSteam
---
The number of people who want to come home to a relaxing steam shower is on the rise—and the technology to provide comfortable, digitally-connected steam showers is ready to meet this rising demand.
Imagine walking into a bathroom with a stylish shower space, whisper-silent steam vents, and a sleek, contemporary towel rack that releases scents from essential oils.
Today's interior designers have been doing more than imagining these rejuvenating spaces; they've been designing a wide range of wellness-oriented bathrooms with layouts, materials, and unique aesthetics that make coming home for a steam even more enjoyable.
If you've been looking for inspiration to reach modern homeowners with trendy bathroom designs that highlight wellness, consider the paths of these five popular designers (arranged in no particular order).
Arianne Bellizaire
Arianne Bellizaire is an interior designer specializing in creating spaces that capture in-depth lighting, natural and natural-looking materials, and wellness. Based in the Baton Rouge area, Arianne doesn't just design bathrooms that highlight modern design trends—instead, she uses the art of conversation to make each room a perfect fit for her clients.
Through interviews and visualization experiences, Arianne and her clients explore all the possibilities of creating bright, low-maintenance, and wellness-oriented bathrooms.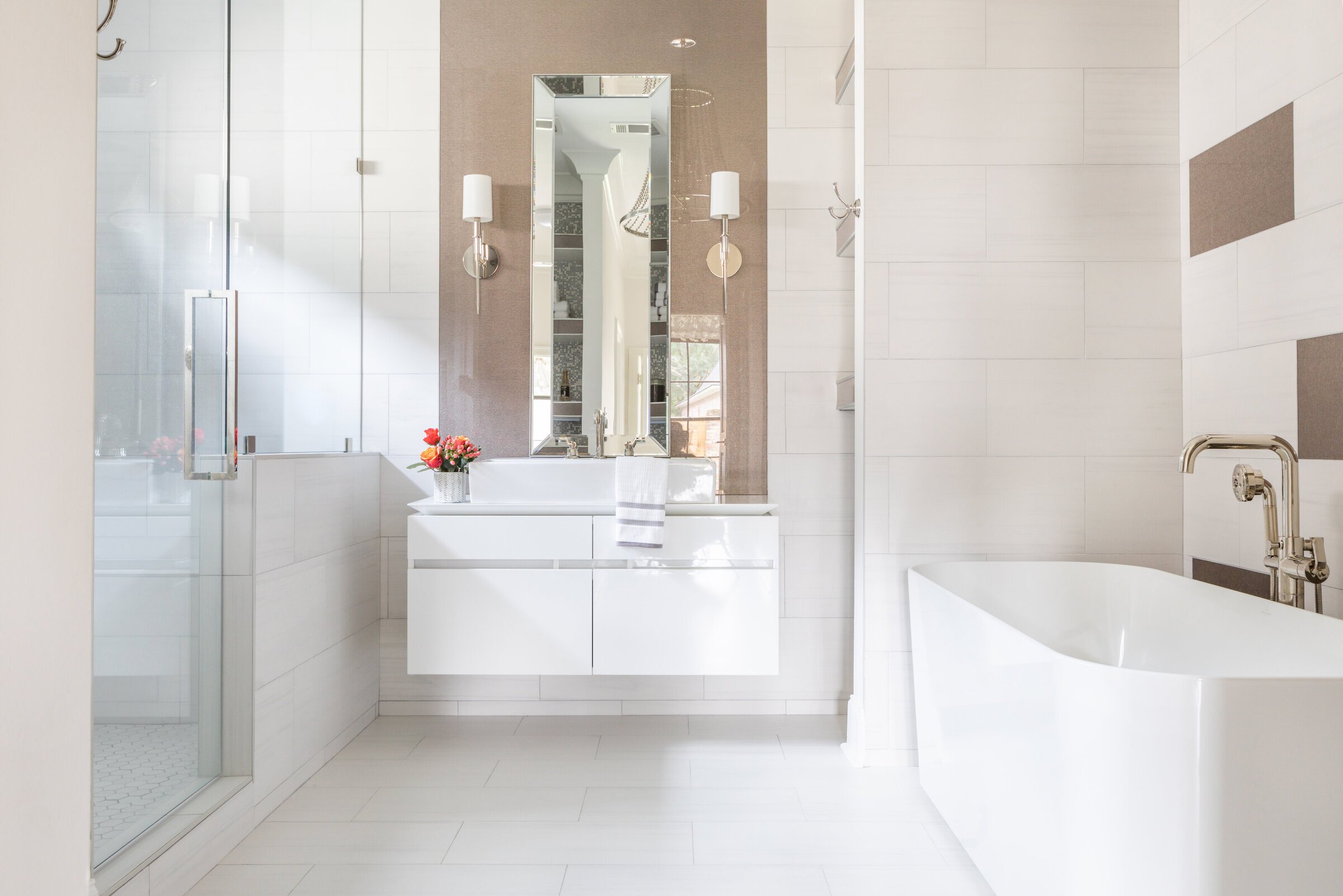 Few features encapsulate her design principles more than a steam shower.
Whether her clients are looking for a clarifying scent of eucalyptus through AromaTherapy, want the power of light for rejuvenation through ChromaTherapy, or relaxation through entertainment options ranging from your favorite playlist to streaming Netflix.
Arianne outfits her designs with aesthetically pleasing steam showers that capture clean, white colors. She prefers to include a wall-mounted, teak chair for comfortable steaming and options like metallic finishes to match the rest of the bathroom.

Michele Alfano
Interior designer Michele Alfano makes bathrooms that are an extension of her Poetic Modernism® philosophy.
While postmodernism focuses on randomness and fragmentation, Poetic Modernism® focuses on the interconnection of emotions and well-being to create holistic wellness.
Through her perspective on wellness, Michele creates spa-like atmospheres that concretely connect to heart, body, and mind. This comes to life through layered lighting with carefully balanced temperatures, storage spaces that remove clutter, and steam showers that cleanse, relax, and de-stress.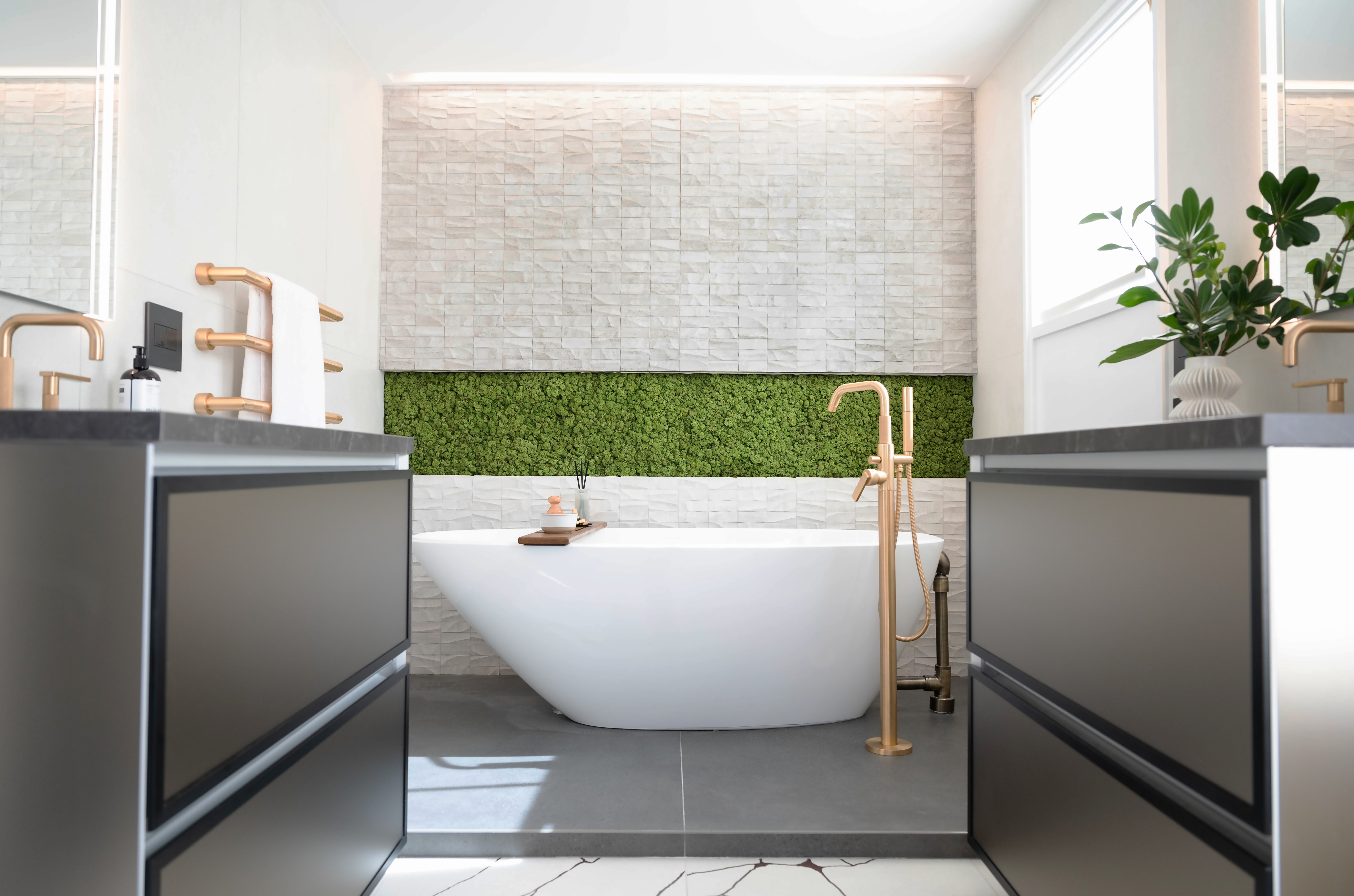 Michele uses her technical expertise with fixtures and science to create well-balanced spaces where every feature is carefully arranged to create harmony and health.
Steam showers in her bathroom designs are a prominent feature because they represent many of the principles of Poetic Modernism®. A steam shower from MrSteam can include AromaTherapy fixtures from the shower itself or the nearby towel rack. This is in addition to lighting controls for ChromaTherapy and audio options for a fully immersive experience.

Marbé Briceno
Marbé Briceno brings a luxurious staycation experience to homes across the US and overseas. Staycations capture a perfect blend of comfort and serenity that whirlwind travel can't accommodate.
Instead, she crafts spaces that turn a home into a permanent 'vacation house,' with features like intricate detailing, stylish artistic touches, and fixtures that transform everyday rooms into a refuge.
Through this approach, Marbé designs peaceful and rejuvenating bathrooms, prioritizing wellness rather than simple functionality. A core principle of bringing this aesthetic to life is creating large, sweeping spaces, even in small rooms.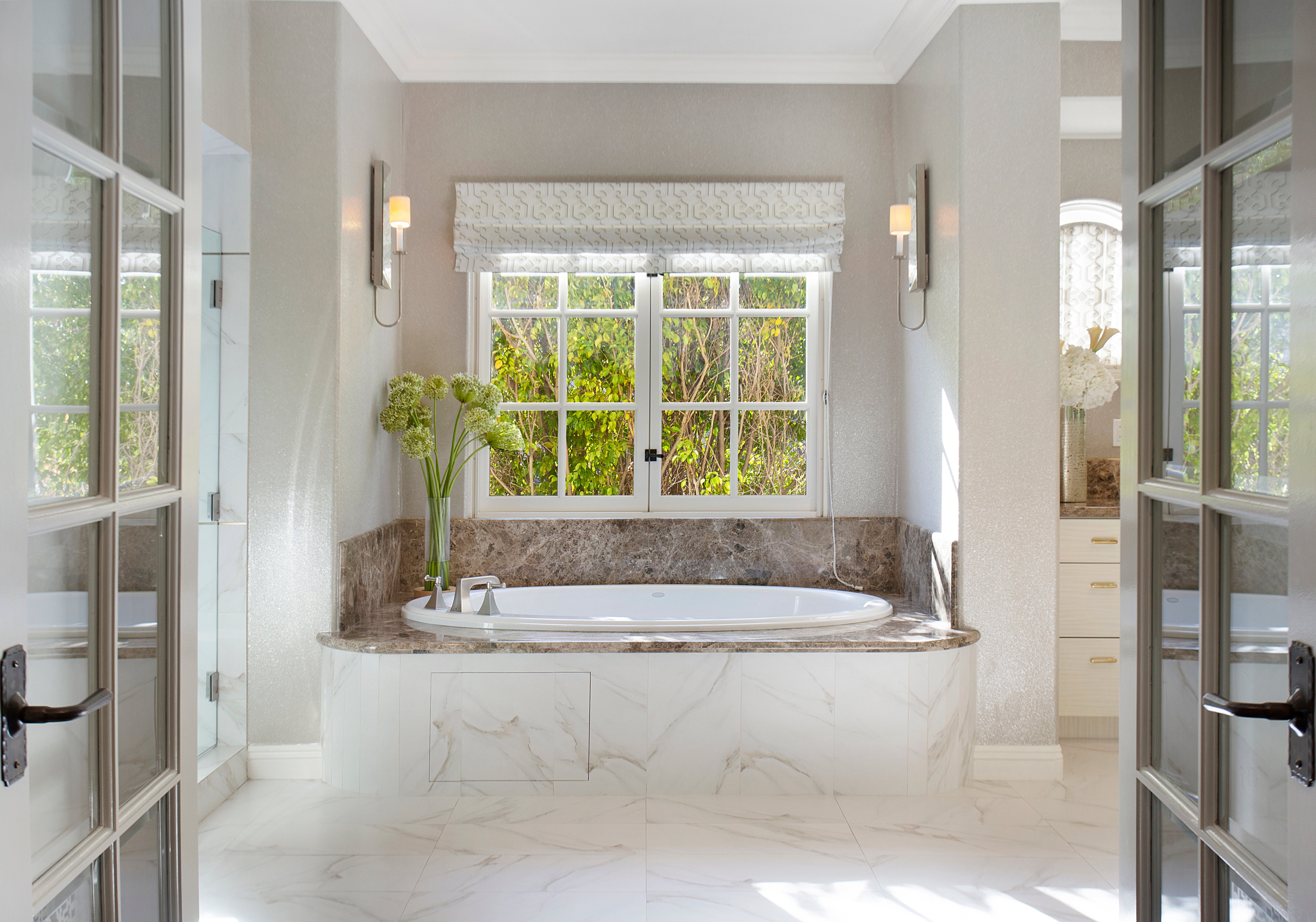 She does this with a Zen-like color palette, layouts that eliminate crowded nooks, and beautiful layers of lighting for every corner of the room.
Another core fixture that encapsulates a staycation experience in her designs is a steam shower from MrSteam. These showers can bring:
Elegant sophistication through minimalistic steam vents, metallic finishes, and multi-purpose digital controls that don't create visual clutter
ChromaTherapy options that add energizing or relaxing color sequences
AromaTherapy scents for a multisensory relaxation experience

Sharon L Sherman, ASID CID CKD NCIDQ
Sharon L Sherman, interior designer and trained reiki master, connects these two fields by creating bathroom designs that encourage the flow of energy by optimizing health and "Ki" (life energy).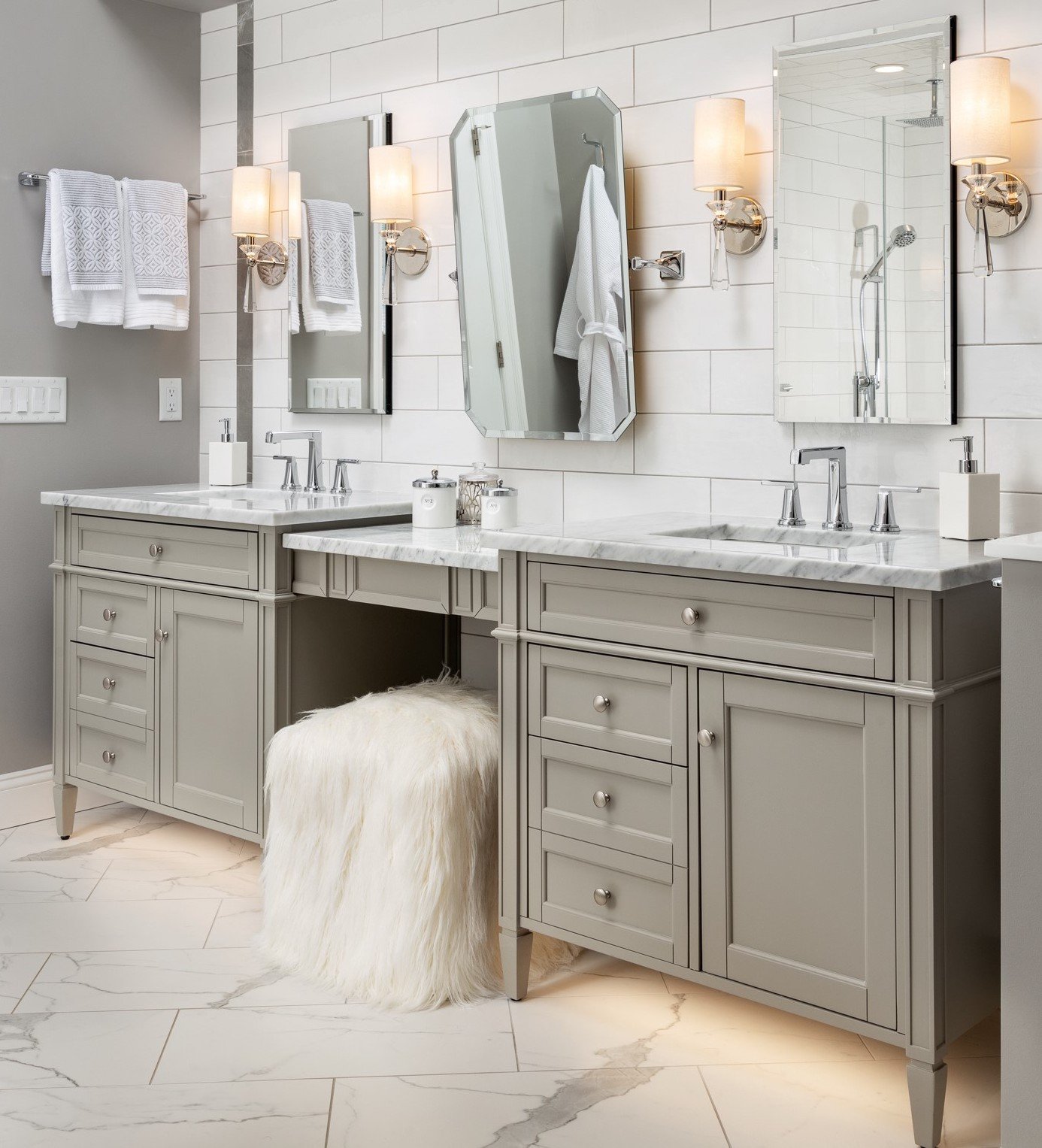 Sharon uses natural color palettes, materials, and lighting to create wellness-focused, relaxing designs.
A core facet of her design style is incorporating steam because of its long history of providing relaxation, stress reduction, and muscle rejuvenation. Combined with modern technology like digital controls and LED ChromaTherapy fixtures, her clients are welcomed with customized lighting, AromaTherapy, and piping hot steam for every steam session.

Beth Dotolo and Carolina V. Gentry
Beth Dotolo and Carolina V. Gentry create vibrant interior designs for homes nationwide. They create adventurous designs with statement pieces, custom flair, and personal touches that enliven every space.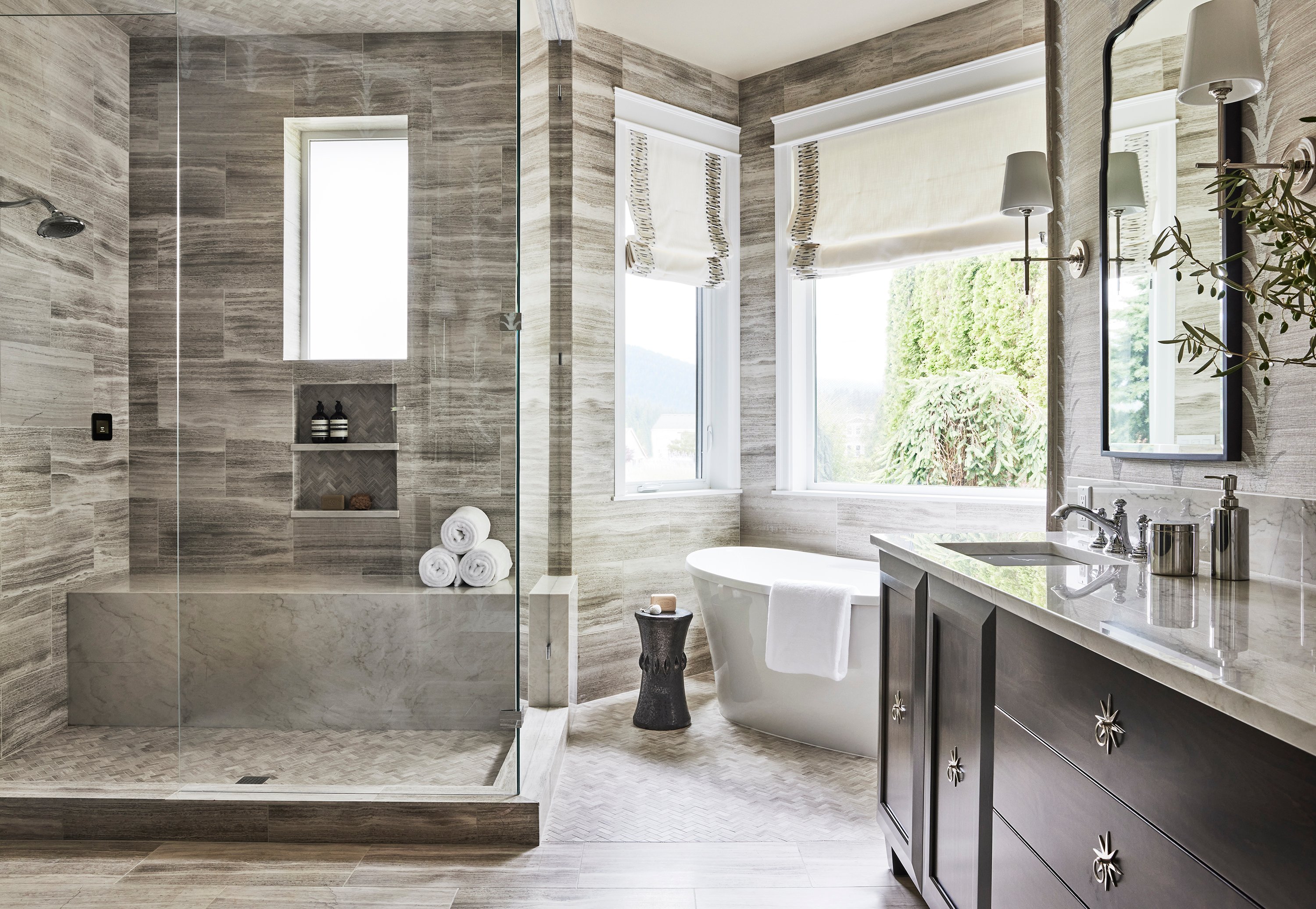 Their bathroom designs create the sensation of being in a day spa through luxurious lighting that can be controlled and programmed, modern features with unique lines and textures, and custom showers.
MrSteam steam showers are crucial in many of their designs, especially because the Virtual Spa builder allows Beth, Carolina, and their clients to collaborate and create highly individualized spaces that aren't like anyone else's.
Elevate Your Design Aesthetic With Steam Showers From MrSteam
At MrSteam, we know steam. In fact, we've been in the steam business for over 100 years.
Our selection of materials, features, and SteamTherapies are built to put more design tools in your hands. Through our Virtual Spa builder and our gallery of steam shower possibilities, we can partner with designers to create unique, wellness-oriented spaces for any region or aesthetic. Explore how other top interior designers use MrSteam showers to build their designs by browsing through our collection of steam stories.