Netflix and Steam: Introducing the iSteamX
---
MrSteam is proud to unveil our most advanced steam shower control system yet, iSteamX. Combining sleek design with limitless functionality, the fully integrated iSteamX offers WiFi accessibility and complete control over all features of your steam shower experience.
That includes everything from listening to podcasts to watching Netflix on the system's 7-inch mounted display.
You also get all of your favorites, such as ChromaTherapy to set the mood and AromaTherapy to induce that feeling of relaxation we all want at the end of a hard day.

Connect with Your World
The sky is the limit in today's highly advanced and digital world. Your steam shower is no different.
From your favorite TV shows to movies that bring the most joy to your day, the iSteamX integrates film entertainment into your steam shower to maximize your relaxation and comfort.
According to an academic review of several meta-analyses and emotion-related research, your favorite video clips are one of the most effective ways to boost your mood.
Combine these clips with a relaxing steam shower, and there isn't a hard day you can't overcome. 
The iSteamX features top TV show and movie streaming services like Netflix, Amazon Prime, ESPN, Disney+, and Hulu Live.
For sound, iSteamX needs to network with the Audio@Home system with speakers.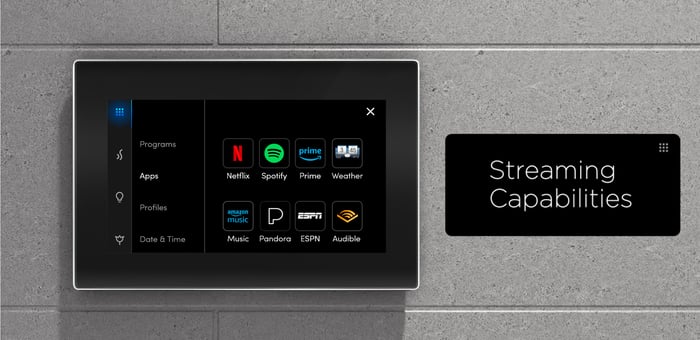 Beyond the basics, the iSteamX provides access to online videos and articles via Chrome, the top sleep & meditation practices on apps like Calm, and the latest discussions in tech, science, psychology, and more when you connect to apps like TED.


Sing in the Rain 
One steam shower experience may benefit from a good movie or video, while another may require a little MusicTherapy with your favorite tunes.
The iSteamX has you covered with either luxury in your shower. Control your listening experience with AUX, Bluetooth, or radio. Choose your favorite music app — with options like Spotify, iHeart Radio, and more— and kick back to the beat.

Lights. Aroma. Relaxation!
In light of giving you 'more' with iSteamX, the flawless design includes easy control of AromaTherapy scents and ChromaTherapy lighting. AromaTherapy uses popular scents like Lavender, Evergreen, Eucalyptus, Mint, and more. 
There are a host of benefits you will enjoy with these features. Through the practice of steaming with scents, health experts say you may benefit from less stress & anxiety, pain management, improved sleep quality, soothing sore muscles & joints, and ease of body discomforts.
When you add in ChromaTherapy practices via iSteamX's lighting options, you may boost your ability to relax and recover from the stress of your day.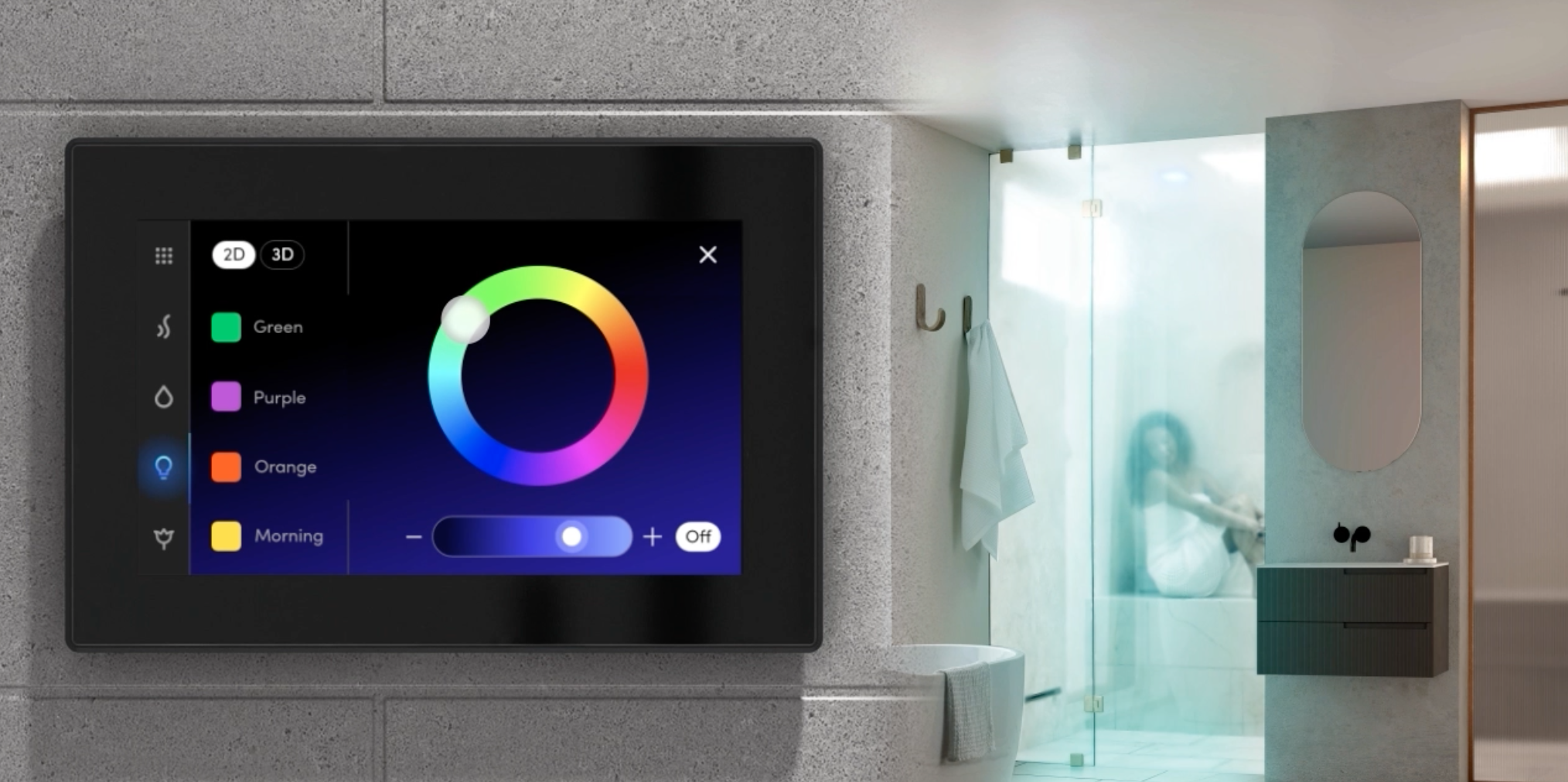 Made for Multiple Users
To ensure every steam shower experience is customized to each user in the household, iSteamX has taken the steam experience to a new level with different profiles. This means no more wasted time customizing temperature settings, times, app favorites, etc.
Instead, each steam shower user can create their own profile to fit their unique needs and interests, picking up where they left off in their last session. 
Do your tastes vary? The iSteamX allows for eight users, and each user can create eight custom profiles to fit their every desire.
As an added benefit, password protection was added to the iSteamX system to keep young children out.
Safety is a number one priority when it comes to steam showers, so having added protection ensures every experience is safe and beneficial. 

Trim Finishes Carefully Crafted to Fit Any Design 
The key to the highest level of relaxation is to ensure every steam shower system is customizable to the decor and design of the room.
After all, you want it to look as good as you feel good while using it.
Depending on the decor of your choice, the iSteamX offers eight trim finishes to suit your needs: brushed bronze, brushed nickel, polished brass, polished chrome, polished nickel, oil-rubbed bronze, matte black, and satin brass.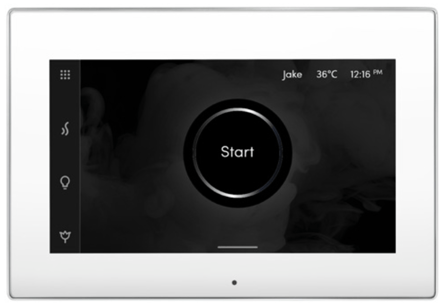 Compatibility with MrSteam Generators 
At the heart of our intelligent steam shower is the MrSteam e-Series generator, and the iSteamX works with any series you may already have in your home. The iSteamX was designed to make upgrading your iSteam2 or iSteam3 a simple task.
So, are you ready for a heightened level of sensory bliss? The iSteamX is here to combine all the best elements of modern-day entertainment with the traditional benefits of a steam shower.