100+ Years of Steam Expertise
---
Steam powers everything from industrial buildings to personal wellness routines. It's been a powerhouse in innovative technologies, and MrSteam has been a driving force behind it.
At MrSteam, we don't just manufacture steam showers and steam products. We've been at the forefront of the science and technology behind steam products.
No one knows steam like MrSteam. We are steam.
Learn more about how we've committed to high-quality steam products that consumers have trusted for over 100 years.
How MrSteam's Founder Paved the Way to Innovation
In 1917, the company developed a cutting-edge industrial steam iron that could flatten and dewrinkle garments and fabrics on a large scale. Before that, factory workers had to use heavy heated stones, pieces of heated metal, or a charcoal box iron to slowly dewrinkle textiles. The idea grew into a successful company called Automatic Steam Corporation. They continued to develop new technologies that changed the way people, corporations, and entire industries got things done.
Within just 40 years of its Mid-Manhattan start, ASC was a global company. It developed steam power solutions for shipyards, steam boilers for heating commercial buildings, and autoclaves for sterilizing medical tools and materials in hospitals. The power of high-temperature, cleaning, and versatile steam is virtually endless, and they've spent decades capturing uses for every sector of the economy.
Transforming How the World Saw Steam in the 1960s
Steam can do far more than sterilize, heat, and provide power, and, in the 1960s, company leadership knew it. The company saw the soothing and cleansing potential of steam for showers, both in large commercial buildings—like spas, gyms, and hotels that wanted a steam shower—and single-family homes.
We wanted to bring the ancient tradition of steam therapy from centuries-old cultures into modern homes, where steam could be easily and safely generated on-demand to soothe sore muscles, clear airways, and facilitate relaxation. MrSteam became an official brand in 1963 and has been a fixture in homes and commercial buildings ever since.
But that's just how MrSteam got its start.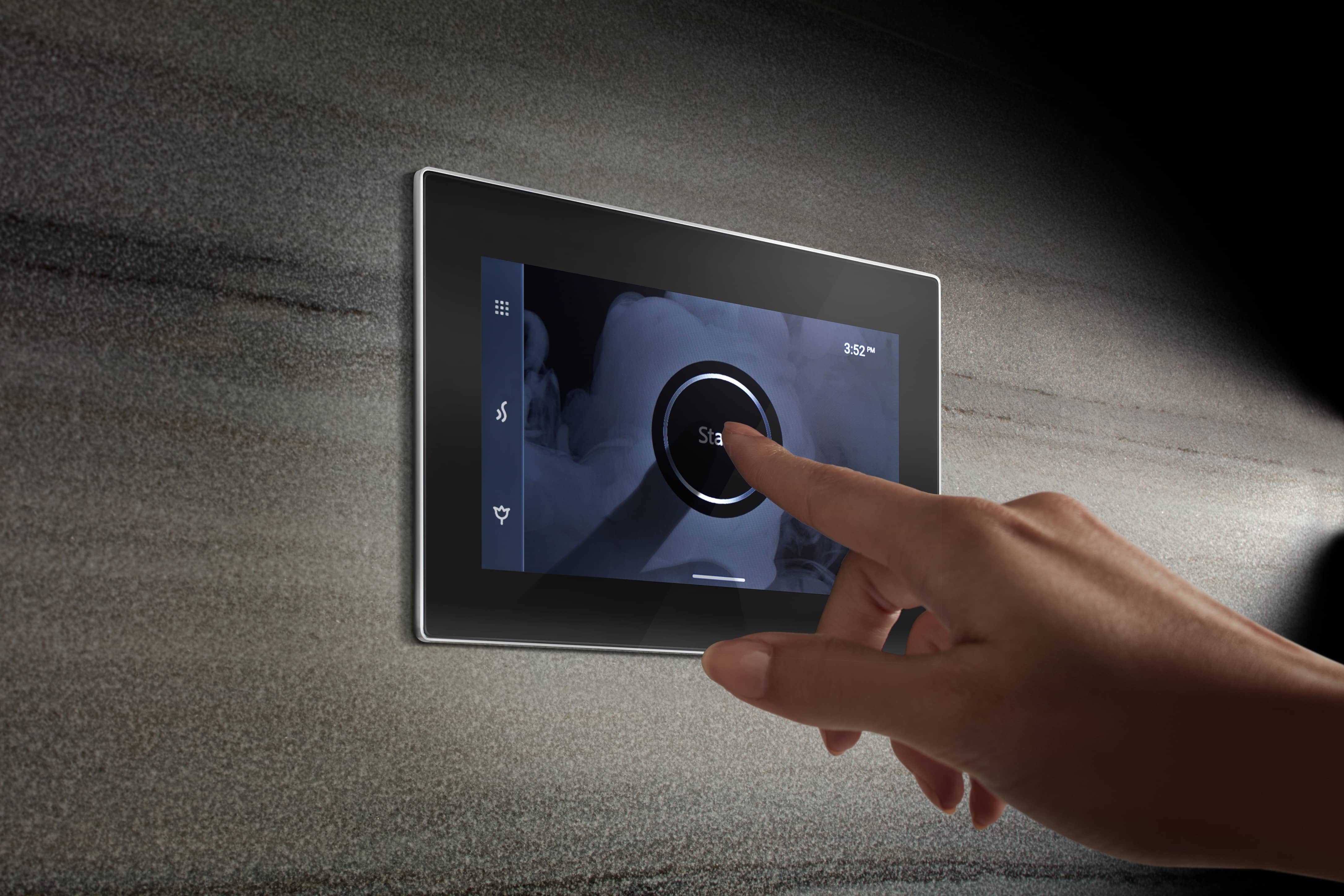 The Growing Connection of Steam and Wellness
The advent of steam therapy dates back thousands of years ago, but the convenient automation of it dates back squarely to that 1960s vision. With MrSteam's steam showers of the 1960s and 1970s, occupants could easily turn on a shower and bathe in steam. As scientific studies into the effects and therapeutic benefits of steam exposure grew, so did the popularity of these systems. Today, we know that steam showers offer benefits like:
Soothing muscle and joint pain from heavy workouts or joint conditions
Reducing stress
Creating conditions for deep, restful sleep
Treating congestion and breaking down mucus in the nose and throat from illnesses, allergies, or sinus pressure
Alleviating coughing, expectoration, and discomfort from illness
The scientific investigation of steam therapy for everyone, from general users to elite athletes to people with chronic conditions, is ongoing. Scientists increasingly concur that the multi-faceted experience of steam, from breathing humid air to elevating the body's temperature, may improve wellness on a physical and cognitive level.
Going Beyond Steam Alone
Of course, MrSteam didn't stop in the 1960s with steam boilers and steam spas. Our technology has continually evolved to offer a better experience on every level. Today's users can enjoy whisper-quiet steam that facilitates a greater sense of peace. Users can control the temperature, the saturation, and the duration of the shower at a moment's notice.
Steam therapy can also be combined with other promising therapies, and over the past decades, we've developed our systems to do precisely that. Now, people can enrich their experience with ChromaTherapy for better relaxation or energizing effects, add Aromatherapy to their steam experience, and sync the shower with meditative exercises or relaxing music to immerse all the senses.
"Mrs. Steam" Enters the Picture
In the 1980s, Martha Orellana spearheaded the creation of MrSteam, and she was instrumental in introducing steam to Hollywood's elite. At the time, steam showers weren't just popular; they reached superstardom—MrSteam-brand steam showers in particular. Movie stars loved them for the luxurious experience, the positive impacts on skin and wellness, and the privacy of having them in their own homes.
MrSteam regularly develops dozens of new technologies and steam shower innovations, starting in the late 1980s with a steam shower that used a specially designed air switch to turn on steam showers while eliminating the risk of electric shock to the people inside.
Additional innovations included temperature controls, digital options, and the expansion of products that combine therapies for a convenient, holistic experience. Her enthusiasm for keeping our steam showers on the cutting edge of science and technology—and her dedication to spreading access to steam therapy products—has given her the name "Mrs. Steam."
The most recent innovation that can be traced to Mrs. Steam is the our newest innovation is the iSteamX, a steam shower control system that combines deep steam therapy with digital technology and Netflix entertainment so people can steam and stream in comfort. 
Growing Our Steam Expertise for over 100 Years
Years of experience in steam manufacturing means MrSteam knows a thing or two (or hundreds) about making the highest quality steam shower products and experiences.
MrSteam is on a mission to empower people to be healthy, live happy, and feel good.
That's why we always say, "We feel good when you feel good." No one knows steam like MrSteam. Join MrSteam as we continue to explore the possibilities of steam and continue to grow through our second century of innovation.