Subscribe to the Mr.Steam SteamTherapy Blog!
Won't you subscribe to Mr.Steam's SteamTherapy Blog?
The Mr.Steam SteamTherapy Blog is for you if:
You're seeking inspiration for a bathroom remodeling or new bathroom.
You enjoy design insights from trendsetting professionals.
You want to learn how enjoying regular steam showers supports personal wellness goals.

You want to learn more about the benefits of steam.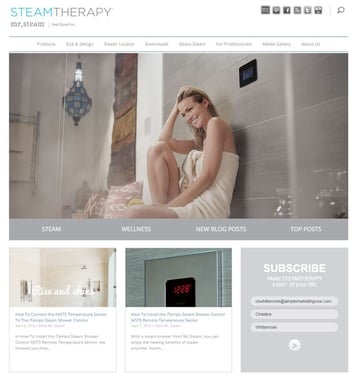 If you answered 'yes' to all those points, then go ahead and subscribe to receive SteamTherapy by email. We publish once per week.