How to Design Your Bathroom as a Wellness Sanctuary
---
Interior design is evolving. Clients look to designers to create interior environments that cultivate wellness and enrich their daily lives. Under normal circumstances, we exist in a high-stress world. During the pandemic, the need for self-care stepped into the spotlight. Everyone craved a quiet moment to simply unplug. The bathroom was the only room where you could retreat and lock out the world.
This concept of wellness became very important to my clients as they increasingly asked me not only for beautiful and well-functioning bathrooms but a room that helped them reduce stress and aid in their quest for their family's personal safety, comfort, and happiness.
Water: The Key To Wellness…and Life.
Understanding the desire for holistic wellness, I started recommending steam showers to my clients. One of the oldest forms of wellness, dating to ancient Greek and Roman times, steam loosens stiff muscles, cleanses and hydrates skin, promotes circulation, and may provide temporary relief of respiratory symptoms.
The warmth of steam has been shown to encourage relaxation and help relieve stress. By adding essential oils to the shower, you can improve both physical and emotional health through aromatherapy.

Wellness is not limited to the principal bathroom. You can retrofit an existing bathroom with a steam shower. Now everyone can enjoy the benefits of steam.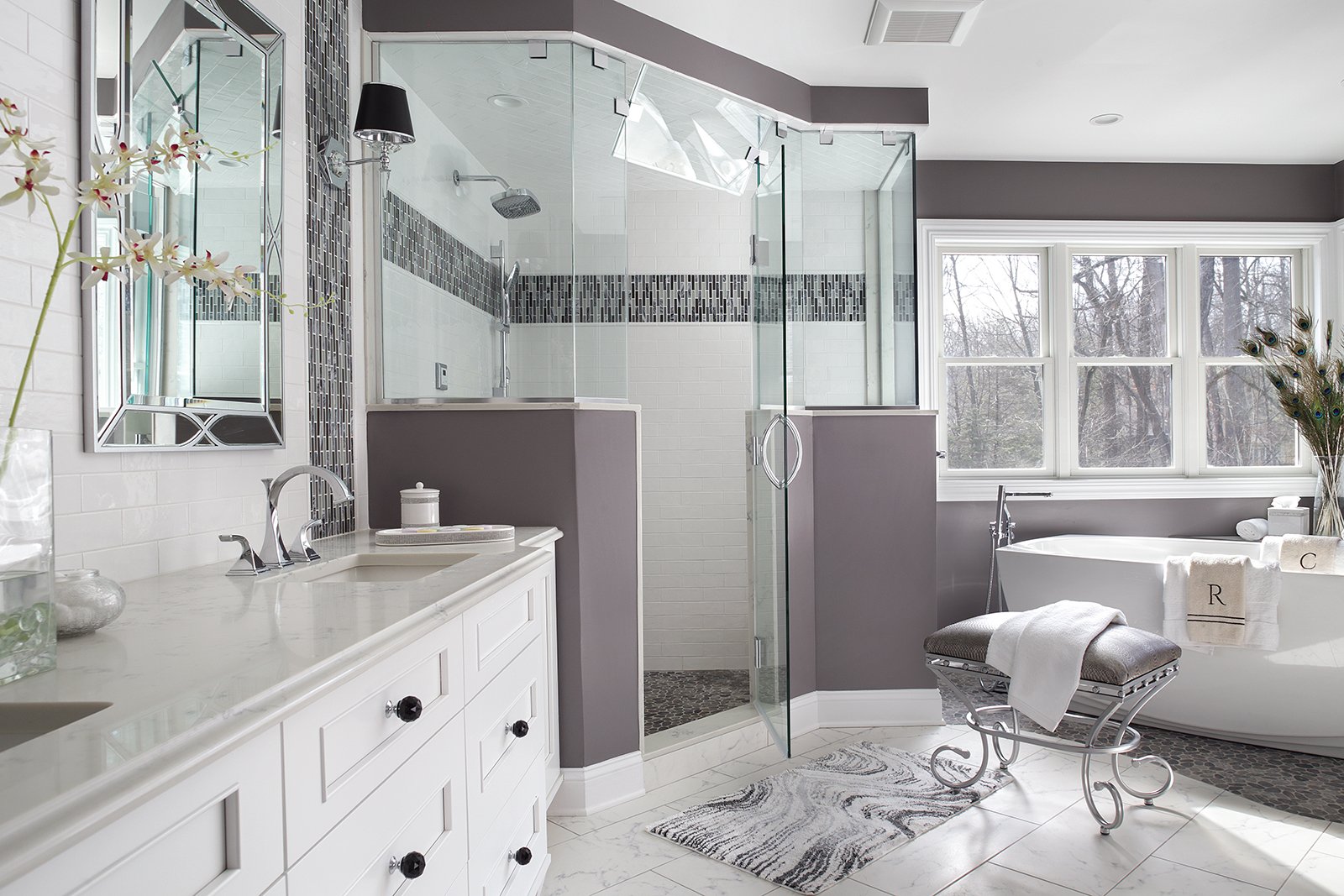 Guilt-Free Luxury
Beyond the health benefits for my clients, there are environmental and monetary considerations. A steam shower only uses 2 gallons of water for 20 minutes of steam compared to the 20 gallons of water a standard showerhead uses and 40 gallons a large tub would use. When they're ready to sell their home, a steam shower can add market value.

The Impact of Lighting
Instead of shocking your senses awake, imagine beginning your day with soft, welcoming light, activated with a motion sensor, discretely tucked under the vanity.

Layered lighting sources from recessed can lights, sconces above the vanity, and softer decorative lighting tucked into a niche or under a vanity all work together to create a welcoming ambiance that impacts your mood.

Technology now allows you to control the color of the lighting with your voice, giving you the ability to live in tune with your personal circadian rhythms. Brighter whites can help wake you up and energize you for the day ahead, and softer, warmer light hues can help you relax, unwind, and prepare for bed.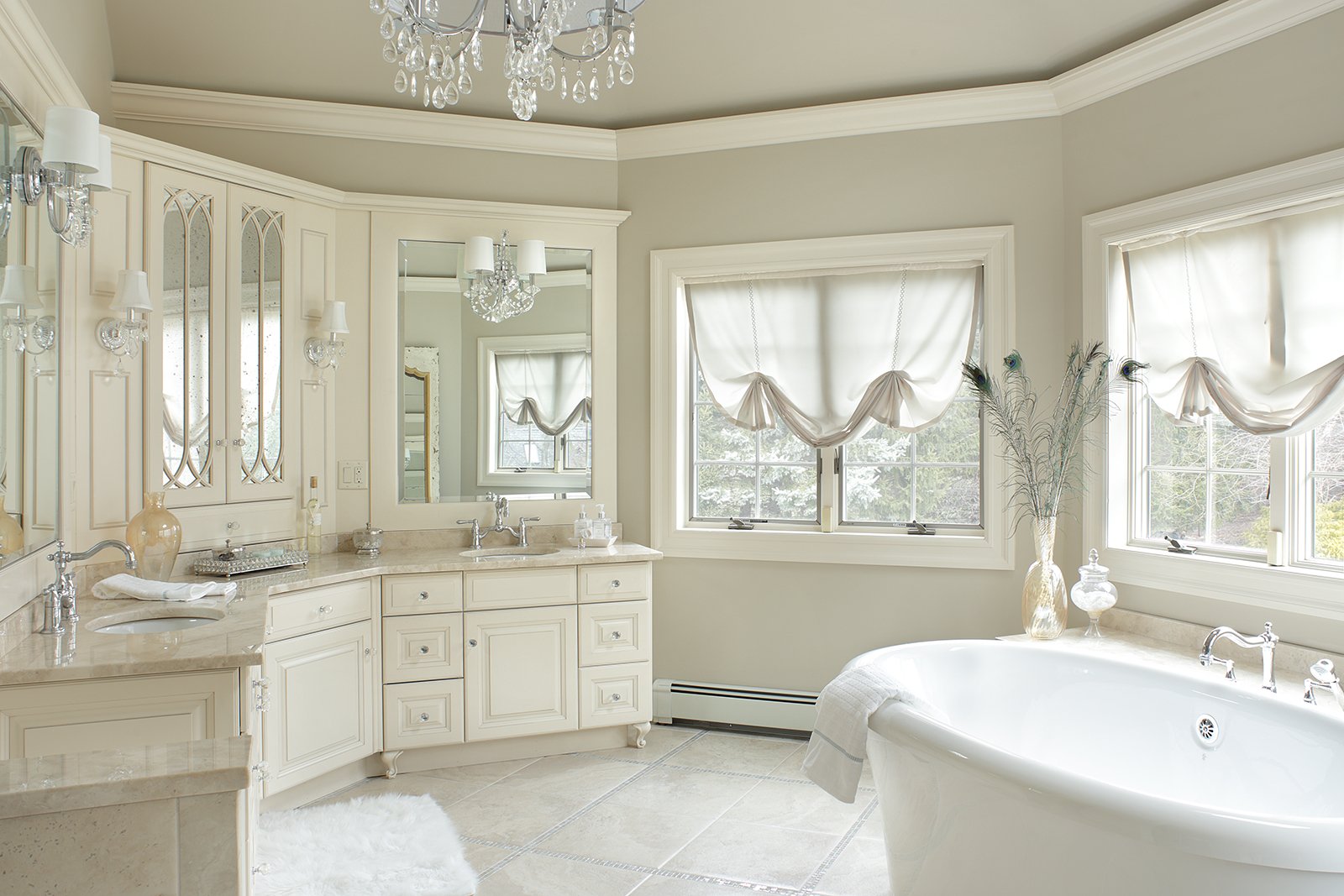 Color And Your Wellness
"When the colors in your home blend harmoniously and support your physical health, you will feel a subtle yet distinct shift in your sense of well-being and peace of mind." From my blog post WHERE WELLNESS, ENERGY AND COLORS MEET
The colors you select for your bathroom are very important. White has always conveyed a feeling of cleanliness, health, and simplicity. For some, though, white can be too sterile, cold, and stark. Think about the colors that bring you a sense of peace, calm, and harmony. Colors that reflect nature are almost always calming and nurturing for everyone.

When you find your perfect color, you should feel like you can release a deep breath. Did you know that a MrSteam steam shower can include a chromatherapy component? You can take a steam shower in the color that makes you feel your best.

Bringing the Outside In
I also love using natural light and natural materials in the designs I create. If windows are not an option, skylights are excellent for adding light - light that changes through the day and with the seasons. Open shelves in a bath are a perfect spot for plants. After all, what is better for plants than a warm environment with a touch of humidity?

One of my favorite tile materials is glass. Easy to clean and sustainable, glass tile is available in lovely colors and patterns. A recent project for avid gardeners featured a tile pattern resembling leaves for a lighted niche in their shower.

Another favorite is cut pebble tiles. Perfect for shower floors and under freestanding tubs, the feeling of the stones on your feet creates a connection to nature.

Energy Balancing
As a trained reiki master, I work with energy to create balance within the body as well as in the bathrooms I design. Reiki is a universal, spiritually guided energy healing that works with the energy fields around the body. Reiki comes from the Japanese words "rei" (universal) and "ki" (life energy) and was introduced in its current form by a Japanese Buddhist monk named Dr. Mikao Usui in 1922.
In Reiki, the practitioner aids the flow of energy to enable relaxation, reduce pain, speed healing, and remove energy blocks in the body. Reiki helps eliminate negative thoughts and feelings, which allows "Ki" energy to flow in a balanced and healthy way.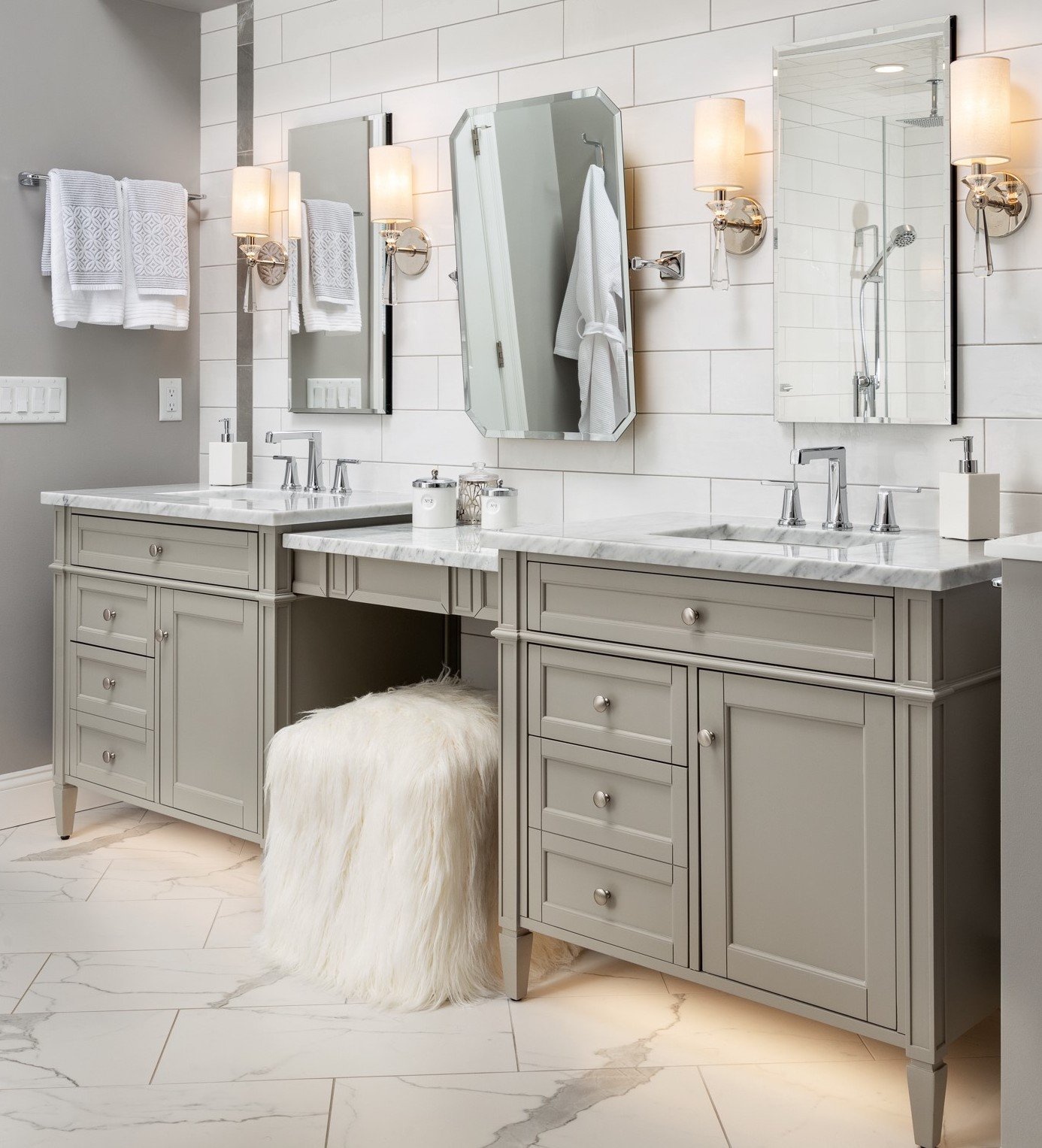 I start by working hard to understand what my clients need and then design their bathrooms in a way that will do the most to balance and support their ultimate sense of personal comfort and well-being. Once that balance is achieved, their bathrooms genuinely become their sanctuary, their retreat. The place they come to be restored by the healing powers of steam, color, lighting, and cleanliness - all working together in harmony for their ultimate peace of mind.
Learn More:

Sharon L Sherman, ASID CID CKD NCIDQ, is the founder and principal designer of Thyme & Place Design in Wyckoff, NJ.
Follow @ThymeandPlaceDesign on Instagram.

The statements in this article are applicable to the author's experience. Your results may vary and may not be representative of the author's experience. The author was compensated for writing this article.