15 Top SteamTherapy Articles of 2015 So You Feel Good For 2016
---
There's an interesting trend that the top SteamTherapy Blog articles of 2015 highlight. Yes, those who read this blog care about steam; they also embrace steam (and SteamTherapy) in a mindful way as a means for truly feeling good.
They value understanding how steam works and how to transform steam into a spa experience. They appreciate the invaluable perspective that designers provide and agree that SteamTherapy goes hand-in-hand with feeling good. More importantly, they celebrate life.
Here are the top 15 SteamTherapy articles of 2015. We hope that revisiting them inspires you, educates you and generally helps you appreciate how to Feel Good. Read for yourself and let us know if you agree.
Top 15 SteamTherapy Articles of 2015
1. Tile Steam Shower? Marble Steam Shower? What's the Difference?
Materials matter when it comes to creating the best possible home steam shower. A tile steam shower may need a different size steam generator than a marble steam shower, as this 1:02 minute MrSteam video helpfully illustrates... Read More
2. Creating a Personal Spa in Your Home: Leslie Fine's Top Ten Features
MrSteam believes that everyone is entitled to a personal spa - that place in your home where you can retreat, recharge and relax. We asked Leslie Fine, president of Leslie Fine Interiors, Inc. in Boston, Massachussetts, to share a list of ten top features to incorporate in a bathroom remodel. The following advice from an award winning, full service residential interior design firm can transform any bath into a true personal spa retreat... Read More
3. Is Your Bathroom Big Enough For A Steam Shower?
4. For the Love of Ben, MrSteam Plant Manager and Superhero
"Some gigs last longer than you planned, and some don't last as long as you'd hoped; we shall make the best out of both." - inspired by the late MrSteam plant manager, Ben Cavanna.
MrSteam remembers Ben Cavanna, long-time MrSteam employee and plant manager, for his humor and loyal dedication to his job... Read More
5. From Steam Room Design To Full Home Remodel
This article is the first in a three-part series detailing the full home remodel that MrSteam Vice President of Marketing Martha Orellana became immersed in when she began a steam room design project for her guest bathroom. It will provide you with a professional perspective on home remodeling, how to incorporate steam and how to handle the unexpected... Read More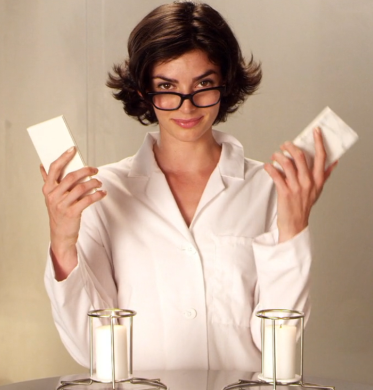 6. How PIRCH Sells Spa Steam Showers, Making Moments Count
If you build it – in a chic location with a world-class showroom – homeowners will come, and in droves. When they do, orchestrate a perfect experience that inspires them to dream. That in a nutshell is PIRCH's game-changing philosophy of selling luxury plumbing, including spa steam showers... Read More
7. How to Seal Your Steam Shower Windows
Recently, we were asked how to properly seal a window in your steam shower. It's an important question. After all, many showers include windows, which can make it challenging to keep moisture in the enclosure where it belongs. Windows that are improperly sealed can also lead to energy waste... Read More
8. Won't You Participate In The #MondayMambo Video Contest?
#MondayMambo is the Mr.Steam reminder to take a few minutes away from the desk, unplug and get the blood flowing. Taking a few minutes throughout the workday to stretch, dance or move can stimulate a wide variety of benefits within the body, both emotionally and physically... Read More
9. How to Change Your Steam Generator's Heating Element
On the very off chance that your steam generator's heating element needs to be replaced at some point, MrSteam has made it as easy as possible.
After all, your steam bath experience depends upon this component. The heating element is what converts water into steam in a steam generator, resulting in SteamTherapy that through the ages has delivered so many benefits. From the Great Bath in ancient Mohenjodaro to the banya of Russia, SteamTherapy has permeated cultures throughout time. From soothing respiratory passages to promoting softer, more supple skin, a daily steam shower can be life-changing... Read More
10. How One Interior Designer Achieves Balance and a Healthy Lifestyle
We suspect you aren't too different from Patricia Davis Brown, who seeks out ways to achieve balance of mind and body and a healthy lifestyle despite her hectic schedule.
Patty, the author of DigThisDesign.net, is no one-dimensional interior designer as you can see from the 15 national design awards she has won. Over a 28 year career in the industry, she has carved a niche in several areas of design. Licensed in interior design and certified in kitchen and bath design, she offers a full menu of design services ranging from whole house interior design, kitchen and bath design, lighting design, full remodels, commercial design and universal design... Read More
11. Steam Shower Installation Tips from Denver's AAA Steam & Sauna
Although steam showers are typically enjoyed in resorts, hotels and high-end spas, many homeowners are bringing this luxury home for daily indulgence. Residential steam shower sales have increased in recent years – and getting one in your own home may be easier and more affordable than you think... Read More
12. A Visual Guide To Install a Steam Shower Generator with iTempo/iSteam
If you've realized that your new steam room design won't be complete without a steam generator from MrSteam, you'll appreciate this visual guide to installing a steam shower generator along with either the iTempo or the iSteam Control.
For each control, we created a 3:22 minute video overview for installing steam generators. Since the general process is similar, we've summarized the steps in this article... Read More
13. Hear the Benefits of Steam with AudioWizard™
Admit it. You've probably enjoyed singing a song or two in the shower at some point in your life. There's something about being enclosed in the space of your shower at home that makes you want to belt out your favorite tunes. Combine music and the benefits of steam and you are sure to reach new levels of enjoyment and relaxation... Read More
14. What to Expect from a Steam Room Experience
Are you thinking about trying steam for the first time at your gym or spa, but don't know what to expect? Read on for expert guidance for new steam bathers on what to expect from a steam room experience... Read More
15. Healthy Lifestyle Tips From Martha Orellana's Personal Trainer
Coach JoAnna Burks and her client, Martha Orellana, had the design and construction industry in common when Martha first started working with "Coach B." a few years ago. While Martha continued on in the field as VP of sales and marketing for MrSteam, JoAnna left the building industry to focus on a new career of making people feel good through a healthy lifestyle... Read More
From all of us at MrSteam, we wish you a Happy, Healthy and Feel Good 2016!