Mr. Steam Feels Good Winning a GOOD Design Award!
---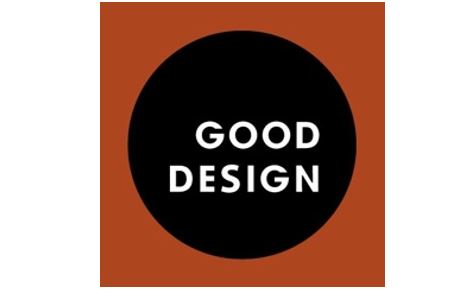 Mr.Steam, whose motto is "We feel good...when you feel good," was thrilled to learn that we had been honored by a GOOD DESIGN™ award for our Steam Shower Swipe Touch Panel Control.
What is the GOOD DESIGN™ Award?
The GOOD Design Award, founded in 1950 by Chicago architects Eero Saarinen, Charles and Ray Eames and Edgar Kaufmann, Jr., celebrates outstanding new product design and graphics. Organized annually by The Chicago Athenaeum Museum of Architecture and Design in collaboration with the European Centre for Architecture, Art, Design and Urban Studies, the GOOD Design Award is the world's oldest and most prestigious design awards program.
GOOD DESIGN™ Awarded for Mr.Steam's Cutting Edge Steam Shower Touch Panel Control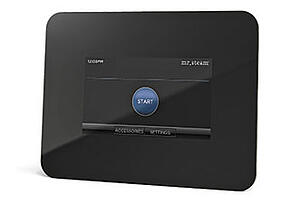 The iSteam control is the essence of cutting edge technology for the steam shower. The iSteam's high performing LCD touch screen functions beautifully in wet conditions. A simple swipe of this sleek, sexy and intuitive screen gives a bather control of lighting, aromatherapy and music during a steam shower.
Along with stunning graphics, the display includes a real-time clock and the ability to dim the screen during the steam experience. Four in-shower speakers add a swirl of music, letting you tune in via Bluetooth.
As Mike Pinkus, president and CEO of Mr. Steam, said, "We knew we had a winner on our hands with iSteam, based on the enthusiastic reception among our dealers and designers." When asked if he feels good about the award, he added, "Of course. To receive such prestigious recognition for our innovation is both exciting and gratifying."
Mike Pinkus was instrumental in designing the control, in partnership with world-renowned Industrial designer David Farrage. Farrage's experience with such designs as Movado™ and Lamborghini™ is evident in iSteam's contemporary styling.
For greater insight on what earned the iSteam a GOOD Design Award, read these articles:
More About The Chicago Anthenaeum: Focused on Modern Design and Architecture
The Chicago Anthenaeum was founded in 1988 as an international museum of architecture and design, focused on promoting the Art of Design in all possible fields, including architecture, graphics, product design, industrial design and urban planning.
As stated in the Museum's Mission section,
"As The United State's only independent Museum of architecture and Design The Chicago Athenaeum has demonstrated leadership and innovation in bringing the subject of design and its impact on the quality of life before a national and international audience. At the same time, the Museum has expanded its international programs by presenting significant exhibitions on architecture and design to cities through the United States, as well as Europe, Asia, and the Americas."
The mission of this museum is to "further public education on the value of Good Design and its positive impact on the human environment." Funded by sponsorships and grants from various corporations, foundations, government agencies and the public, the museum organizes programs in Europe, the Americas and Asia.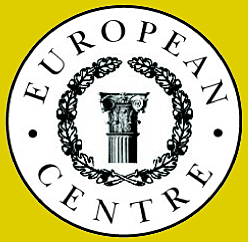 More About The European Centre for Architecture Art Design and Urban Studies: Public Education Concerning the "Built Environment"
The European Centre for Architecture Art Design and Urban Studies educates the public in the "built environment." This includes all aspects of design, "including the philosophical issues of arts and culture that ultimately give the final shape to design."
The Centre focuses on contemporary design, sustainability, conservation, urbanism and the continued growth of culture -- all of which shape design. The Centre includes all European Union members, as well as non-EU countries throughout Europe. It works with European museums, institutions and associations to stage its exhibitions.
The two foundations collaborate annually to celebrate the significance of good design. In 2013 more than 700 designs and graphics were submitted by manufacturers, industrial and graphic design firms from 38 countries. The judges assessed them for their ingenuity, innovation and, of course, design.
Does Mr.Steam feel good about receiving this GOOD Design Award? Of course we do. And we invite you to learn more about the iSteam on our website and in our press release, Mr. Steam Achieves GOOD DESIGN™ for Steam Shower Swipe Touch Control.