High Tech Bathrooms Include Home Steam Showers Says USA Today
---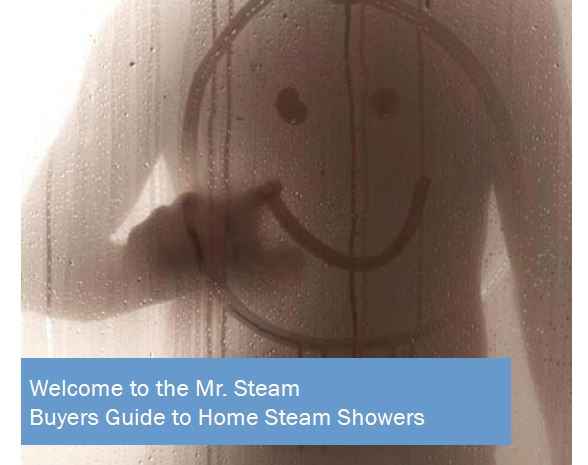 Bathrooms are the new hub of high-tech activity says USA Today in Gotta go? Then go high-tech, incorporating home steam showers and "touch-free fixtures, spa-like appointments and the ability to allow your personal devices to follow you seamlessly from other parts of the house into the inner sanctum of privacy."
This high tech approach is something Mr. Steam believes strongly in - even if we hadn't been interviewed for the article!
(All you have to do is check out Mr. Steam's new iSteam home steam shower system to appreciate our commitment to design that makes feeling good high tech as well as high touch!)
The article explains that "Homeowners are more aware of options they can put into their homes. People want to integrate thoughtful design into their "digital dwellings," Lingafelter says. They don't just want technology for technology's sake.
To do that, they are willing to forgo the McMansions of the past, he adds, if they can get more customization in a smaller footprint. "They're looking at the life payback from the stuff they want to spend their money on."
Makes sense.
This kind of high tech in the bathroom means enhancing cleanliness and wellness via smart functionality that integrates seamlessly with digital devices such as smartphones. The technology allows personalization and customization in an intuitive manner - from music to lighting to floor and water temperatures to aromatherapy at the touch of a screen - while also providing practical and cost-effective benefits.
Mr. Steam's Michael Pinkus in the article says,
"Mr. Steam is banking on that trend with its iSteam home steam shower system, which uses 1 to 2 gallons of water in a typical session, vs. 10 to 20 gallons for a typical shower and 30 to 50 gallons for a typical bath, says Michael Pinkus, president of Sussman-Automatic, which makes the steam shower systems. The energy cost for an average steam shower session is under $1, he says.
"The bathroom has been increasingly recognized as a refuge and sanctuary from life's chores and demands -- where people can be uninterrupted and alone," Pinkus says. "ISteam is the ultimate luxury that people once only associated with retreats and spa.""
Thank you, USA Today!
Definitely read the entire Gotta go? Then go high-tech article on USA Today. If you'd like to learn more about home steam showers and Mr. Steam's high tech approach to them, download the Buyers Guide to Home Steam Showers.
Let us know if you have any questions.