High Tech Meets High Touch in Steam Showers with Innovative iSteam
---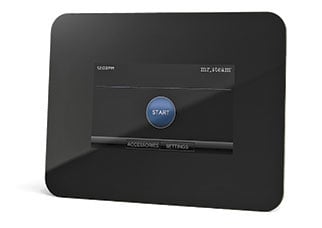 Mr. Steam believes that every aspect of a home steam shower should be luxurious, relaxing, and beautifully designed – including the way you customize and control your steam experience. That's why Mr. Steam is proud to introduce the innovative new iSteam control system with LCD touch panel. With simple swipe-touch technology, the iSteam creates a near-magical transformation of your shower.
iSteam has an impeccable pedigree, with Lamborghini and Movado visionary David Farrage as its senior designer.
As easy to use as a smart phone, the beautiful graphics of the iSteam touch panel are unprecedented in steam shower controls. The complete variety of steam shower functions, including temperature, duration, aromatherapy, chromatherapy, and music, are all easily managed with this single, highly intuitive control.
Set nearly flush into the wall, iSteam functions as a sleek dashboard to easily customize every aspect of the home steam shower experience. Only the function the user wants is displayed, instead of a confusing array of tiny buttons. There is no complex navigation to learn, and all other features remain hidden until they are needed.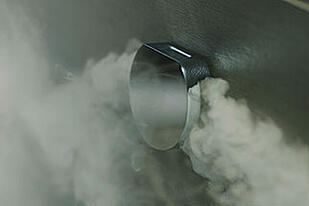 Available in black and white finishes, iSteam is design-matched to the high-grade, cool-to-the-touch iSteam steamheads.
For even more convenient operation, the optional iGenie wireless control can remotely preheat your steam shower from up to 100 feet away.
Imagine arriving home from a long workday or an invigorating workout and pressing the button on the iGenie as soon as you walk in the door. By the time you make it to your bathroom, your soothing steam shower will be ready and waiting for you.
Click to learn more about the iSteam and the iGenie, and watch the 1-minute video titled Mr. Steam: iSteam Short. below to see the breakthrough elegant LCD touch panel in action.
We think you'll love how iSteam and iGenie truly bring high tech and high touch together for an unforgettable steam shower experience...
Do you agree?