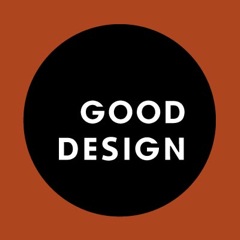 As Awarded by the Chicago Athenaeum: Museum of Architecture & Design iSteam Cited for Innovation and Sleek Design
Long Island City, New York (JANUARY 23, 2014) — Luxury steam shower manufacturer Mr. Steam was recently awarded a 2013 GOOD DESIGN™ award for the iSteam, a revolutionary steam room touch panel control designed by industrial designer David Farrage and Mike Pinkus, president and CEO of Mr. Steam.
The iSteam control is a state-of-the-art LCD touch screen panel that is as easy to use as a smart phone. The intuitive screen responds to a simple touch or swipe, controlling temperature, duration, AromaTherapy, ChromaTherapy, and MusicTherapy for a full sensory experience. The sleek display has an auto-fade feature along with a real time clock and screen dimmer for a flawless display transition.
The high tech iSteam screen displays beautiful graphics with high performance in wet conditions. There is an optional Bluetooth audio streaming system and 4 in-shower speakers allowing for a personal steam experience with optimal sound.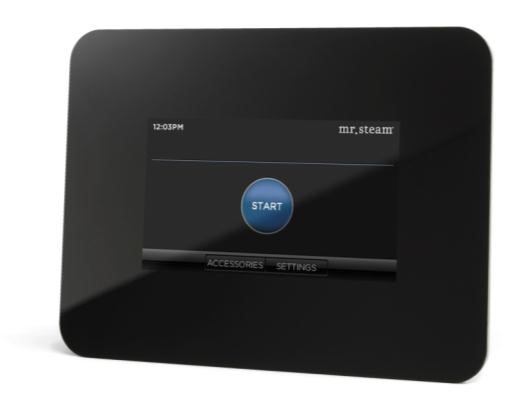 The iSteam home steam shower system from Mr. Steam was recently awarded a 2013 GOOD DESIGN Award.
iSteam displays only one function at a time to eliminate confusing options, providing a simple, clean and sexy look. iSteam is revolutionary, contemporary and provides the ultimate personalized steam shower experience. The advanced technology creates a truly miraculous transformation from a mere place of cleansing to an intimate sanctuary with sensual aromatic oils, music and lighting within your complete control.
The prestigious GOOD DESIGN™ awards were created in Chicago in 1950 by architects Eero Saarinen, Charles & Ray Eames and Edgar Kaufmann Jr. GOOD DESIGN™ is now the world's oldest and most recognized program for design excellence on a global scale. The awards program is organized yearly by the Chicago Anthenaeum Museum of Architecture and Design in collaboration with the European Centre for Architecture, Art, Design and Urban Studies. The program receives submissions from manufacturers along with industrial and graphic design firms from over 48 countries. They assess submissions based on design, innovation, sustainability, creativity, materials and other design elements. "The Jury" met in Chicago in November and selected over 700 designs and graphics from 38 countries based on the premise of design excellence.
"We knew we had a winner on our hands with iSteam, based on the enthusiastic reception among our dealers and designers," Pinkus said. "To receive such prestigious recognition for our innovation is exciting and gratifying."
Mr. Steam's iSteam touch panel will be highlighted on the Chicago Anthanaeum Museum website among other award winners at www.chi-anthenaeum.org.
# # #
About Mr. Steam
Mr. Steam® provides the finest quality steam showers and towel warmers for residential and commercial use. Mr. Steam products such as iSteam® help support a healthy lifestyle with innovative accessories, including AromaSteam™ aromatic oils system, ChromaSteam™ mood lighting system, in-shower MusicTherapy® speakers, and in-shower seating to enhance the steam bathing experience. For more information, please visit www.mrsteam.com or call toll-free: 1-800-76-STEAM.
IMAGE GALLERY
To download an image file, click on the desired resolution (hi-res, 300 ppi, CMYK; or lo-res, 72 ppi, RGB) shown below. For hi-res images, a zip archive automatically downloads to your computer. Due to how various browers handle downloads, you may have to expand the zip archive manually. Lo-res images open in a separate window and can be saved to your computer (either through the "Save As..." command or with a right-click). Larger sizes may be available upon special request.

---

The iSteam home steam shower control with swipe touch simplicity, as easy to use as a smart phone.

Since 1950, manufactures have used the GOOD DESIGN Logo on all marketing materials, promotions, advertisements, packaging, product labeling for retail sale, conferences, and conventions related to the product and, as of recent, on websites.

---

---