Appraisals and Steam Showers: What Homeowners Should Know
---
Maybe you've heard that updating your bathroom is a surefire way to increase your home's appraised value. But does adding a steam shower pay off, and what happens when your home is appraised?
What Homeowners Need to Know About Appraisals
In an appraisal, a third party essentially certifies that your home's value meets a certain threshold. The bank requires an appraisal to protect their interest and ensure they do not lend out more money than a property is worth.
The appraiser is chosen by the mortgage lender to keep the process fair for all parties. Ultimately, the buyer needs the home to be appraised for a given value to obtain their mortgage.
Your needs align with theirs; if the home doesn't appraise for the right price, the sale could fall through, or the price will need to be adjusted.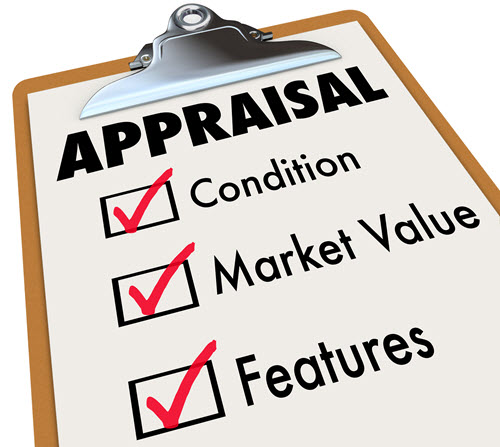 Not all factors in the appraisal are under your control -- for instance, the appraiser will review recently sold comparable homes near you to gauge the value of your home -- however, many variables are in your control. By preparing ahead for the home appraisal, you can enjoy a smooth real estate listing and sale.
When you understand the value of your home, make smart choices around home improvements, and plan ahead, you can help ensure the appraisal goes well. The reward for this is putting your house on the market for a great price and enjoying a smooth real estate closing.
Appraisal and Home Value Tips
Prepare for your appraisal by gathering a list of home improvements you've made, since these affect the appraised value of your home.
An appraiser may not notice all of the upgrades you've made if you spent decades in your home. If you have luxury upgrades, it's all the more important to generate this list. An appraiser might not notice something like radiant heating in the floors since they're not walking around barefoot. If you install a steam shower, for example, you'll want to make sure to point it out, and have all of your costs and improvements associated with the project documented.
If you have outstanding repairs that need to be made, take care of these before the appraiser visits. Delaying the repairs can lower your appraisal result.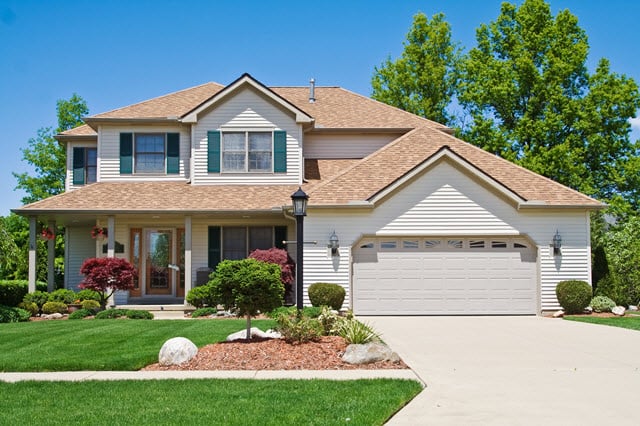 Before the appraiser comes over, clean up your home and yard. Just as potential buyers form an instant impression of your property as they pull up to the curb, so will the appraiser. If your home is unkempt or cluttered, the appraiser may not be able to see all the good things you've done through the mess.
Will a Steam Shower Add Value?
Yes, according to Zillow. They indicate that adding a steam shower could earn you a 30.7% higher sale price than listings without one.
Not only does steam create a personal steam room experience in your bathroom, it adds value too. On average for a typical bathroom remodel, you can recoup two-thirds of what you spend when it's time to sell your home.
Being smart about the elements your select for your bathroom remodel will affect the value-add and your payback when you go to market.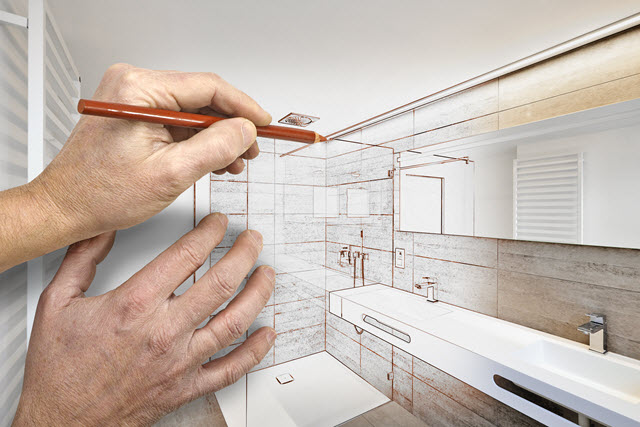 What do Buyers Want in the Bathroom?
Home shoppers want usable bathrooms with ample storage space and wellness benefits you'd find at a spa. This is good news if you're considering a steam shower, as it means that high-end features like this are in demand.
>> See Time to Remodel Your Bathroom? Include Steam in Your Plans
Other areas that pay off in bathroom remodels are improved lighting, new bathroom cabinets, heated floors, and updated tile.
When selecting materials for your bathroom, timeless is better than trendy. Something that's super trendy can look dated in a couple of years.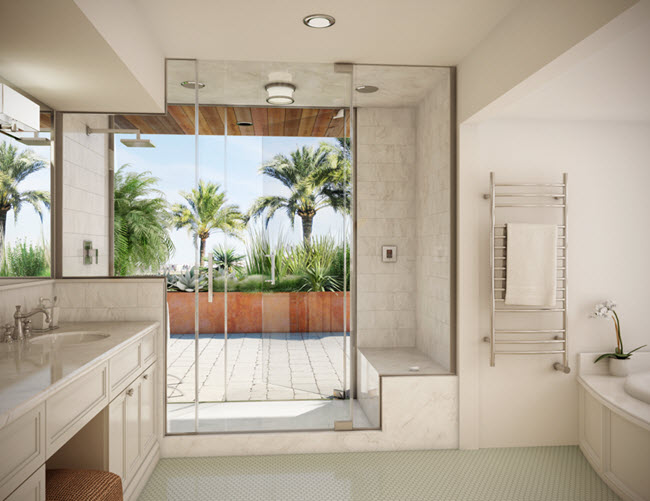 A steam shower will also increase the interest in your home, as people naturally want to experience something they perceive as beneficial, healthful and unique. For this reason, a steam bath in any home may fetch a more favorable appraisal, as more comparable properties will have the same or similar high-end upgrades.
And be sure to school your realtor on the many wellness benefits associated with steam so they can tell potential buyers about them.
For Any Home Improvements, Hire Professionals
Like any major home improvement, it's important to pick the right team for the job.
To make sure you get the biggest value from the steam shower, you'll need to hire professionals to ensure that your system is installed properly. Good ideas are only as good as their execution, and with an investment as big as your home, it's preferable to get the job done right the first time.
About the author:
Nashville REALTOR® Gary Ashton started in his career in real estate sales in 2001, and quickly became part of the top 1% of REALTORS® in the country. His team has also become the #1 real estate team with RE/MAX Advantage, which consists of more than 80 Nashville, TN. Visit http://www.nashvillesmls.com/about.php for more information.