5 Reasons to Choose a Steam Shower from MrSteam
---
A steam shower offers a huge variety of benefits, including improved wellness, beautiful skin, comprehensive relaxation, and stress relief. To reap these benefits in the comfort of your own home, you need to choose the right brand.
When it comes to finding the right brand, the essential markers of quality are experience, expertise, innovation, and empathy.
MrSteam has been leveraging steam to improve the American lifestyle for over 100 years. This award-winning brand knows exactly how to contribute to your success.
1. We Know Steam
We've been in the steam industry since 1917. Back then, we invented the first steam iron for garment factories. We managed to tame the steam and turn it into a hard-working element that powers a huge variety of products, including steam showers as we know them today.
The history of MrSteam is filled with innovation, growth, development, discoveries, and, of course, a strong focus on customer experience. Our original steam products were used in hospitals, operating rooms, Navy ships, and even the Kennedy Space Center.
Over the past 100+ years, we've leveraged our steam expertise with the latest technologies to turn steam into a powerful tool that helps you achieve multiple health and entertainment goals. Every day our clients discover new benefits of steam showers and enjoy positive lifestyle changes.
From Naval ships to your bedroom, steam is our specialty, focus, and soul. MrSteam employees work hard to improve our products to make sure they enhance your quality of life.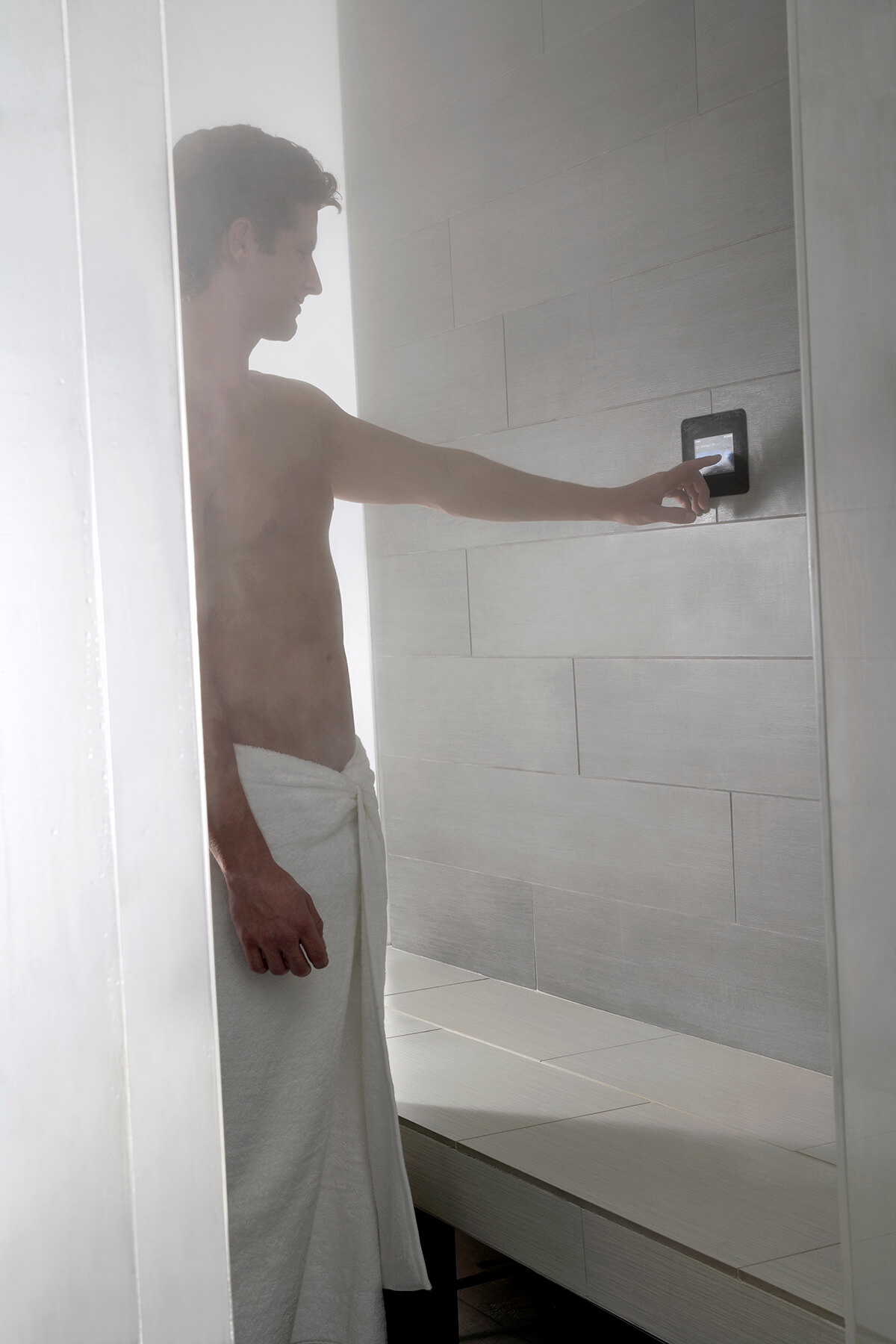 2. We Are Feel Good Inc.
We live and breathe steam, literally and metaphorically. MrSteam focuses on quality and excellence regardless of external factors that may be affecting the competition.
Since steam is in MrSteam's DNA, it's easy for us to incorporate it into the company culture and work hard to ensure continuous improvements. We want to share our desire for excellence with the rest of the world through our products.
Every team member who comes on board soaks in this effective company culture and ensures stellar contribution to MrSteam's reputation.  
Our motto is simple: We feel good when you feel good.
By keeping this in its heart, the MrSteam team juggles innovation, environmental friendliness, and quality to ensure 100% customer satisfaction.
Steam is here to make you feel good. MrSteam is here to make sure the steam does its job well.
3. We Are Always Innovating
In a world, where new technologies are appearing faster than you can say "ChatGPT," MrSteam stays ahead of the competition by constantly innovating. We've patented a wide variety of products, including:
This dedication to innovation and quality brought MrSteam several important industry awards, such as:
NYCxDESIGN Award Bath Products Category - May 2017
Decorative Plumbing & Hardware Association, Accessory Product of the Year - 2016
Award for Design Excellence (ADEX), Platinum Winner – 2016
Our latest invention is iSteamX. This merger of Netflix and Steam is an advanced shower control system with a sleek design and impressive functionality. iStreamX allows you to watch movies, listen to podcasts, and enjoy the highest sound quality. While relaxing in the shower, you can reap multiple benefits of entertainment coupled with health improvements.
4. We Provide 5-Star Customer Service
Our focus on customer experience doesn't stop with product design, manufacturing, and innovation. It extends far beyond to ensure 5-star customer service for all of our clients. It includes:
Stellar responsiveness – we are always available to answer questions and solve problems throughout the customer's lifecycle with the company
Fast and effective problem resolution – our team members dedicate themselves to solving issues as quickly as possible regardless of the project's complexity.
Multi-channel support – just because we are more than 100 years old doesn't mean we can't tweet. MrSteam offers support across all channels that are convenient to our clients, including social media, website, phone, contact forms, emails, and many more.
We don't just provide support to existing clients. Our team is always available to answer pre-sale questions to ensure a smooth journey toward the perfect steam shower experience in your home.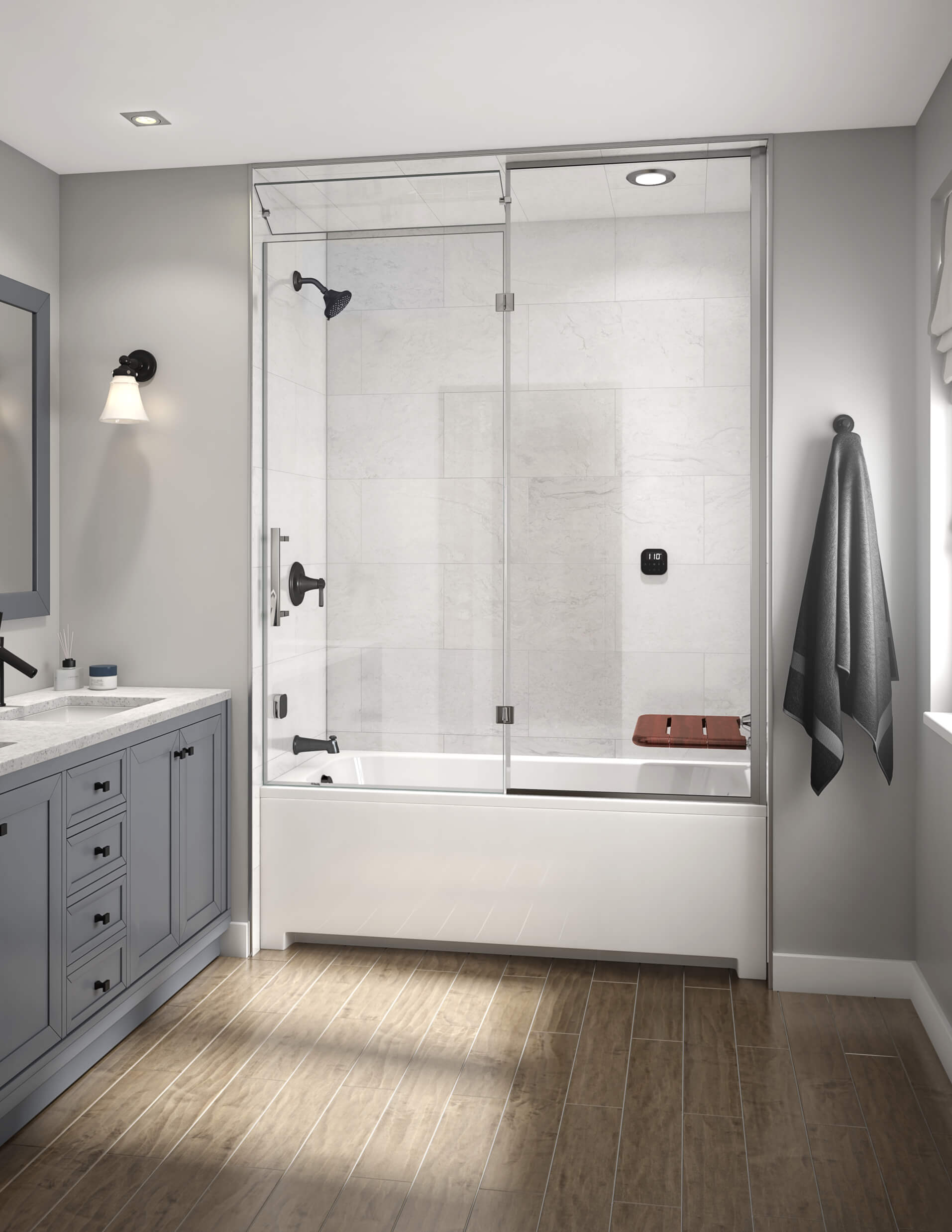 5. We're Run By Steam Experts
We pride ourselves on the collective experience and expertise of our diverse team members. Our steam specialists, spanning across various departments, are the backbone of our operations. They ensure quality, foster innovation, enhance productivity, and infuse an element of fun and excitement into our steam products.
Our team of consists of innovators, product developers, production experts, marketing professionals, to salespeople, some of whom have been living and breathing steam for more than four decades!
We Complement Modern Interior Design
Besides providing health and relaxation benefits, steam showers can improve your interior design. We work with interior designers to focus on style, high-quality materials, and the latest trends to add a beautiful relaxation oasis to your home without hindering the existing design. 
We've helped dozens of interior designers and clients transform their bathroom. For just a few examples, check out our Case Studies for clients and SteamStories for designers.