Steam Shower Remodeling FAQs, Questions from Professionals
---
Barton Gorelik, MrSteam's now retired Remodeling Category Manager, aka Bart, is happy to respond to some of the most frequently asked questions about remodeling a home bathroom with a MrSteam steam shower. This article is another in a series of MrSteam Team blog posts, in which we bring you first-hand knowledge you can use as you integrate steam into your home or commercial venue – from initial design through installation, use and maintenance.
1. How do I reassure my clients that a steam shower is worth the extra expense?
There are so many ways that Steam Showers add value. Let's start with resale value. According to Zillow, homes that list "steam shower" in their description can earn a higher resale price. And in 2018, homes that mentioned steam showers were up 29% in expected value.
If health and wellness is important to them, they'll find nearly endless value in the many health benefits of steam.
>> See The 44 Benefits of Steam Bathing
If your clients are green conscious, you can assure them that steam is an eco-friendly indulgence. Unlike tubs that can guzzle 65 plus gallons of water per bath, the typical 20-minute steam shower consumes less than two gallons and costs just pennies to run!
>> See Steam Showers: An Eco-Friendly Personal Indulgence
2. When is the best time to add steam to an existing shower?
It's always a good time to add steam! But if you want to get specific, the ideal time to add steam to existing shower stalls during a renovation is when the walls are open.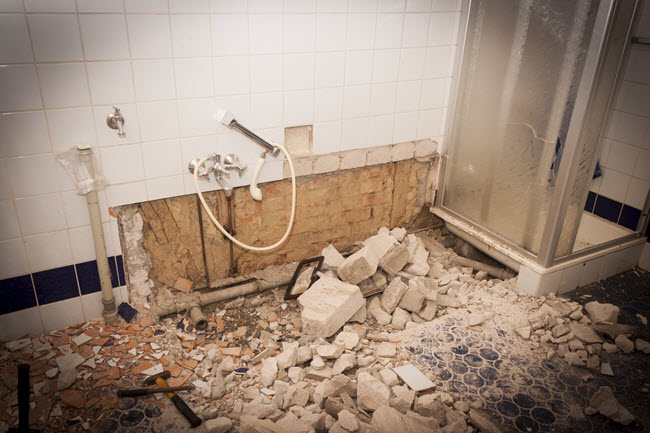 3. What are some of the points necessary to know about changing an existing shower?

You want to limit the steam room ceiling to eight (8) feet in height. While you can exceed this height, doing so will require a larger generator.


>> See Steam Showers and the Science of Human Comfort

The shower, including the door frame, needs to be fully enclosed. You cannot use a standard shower door with a top or bottom opening.

In very large steam showers, you may want to slope the ceiling slightly, so that condensation drops run down the wall and don't drip onto steam bather's heads. If you are building a steam room that's not part of a shower, be sure to include a floor drain.

You will need to include a vapor barrier and/or waterproof material behind any surface material. It is critical to make sure that the walls and ceiling are properly ventilated for steam. Providing a waterproof membrane is very important.

Ventilation should not be included in the shower stall. You should also not locate any heating or air conditioning vents inside the shower.

>> See Best Practices for Using and Ventilating Your Steam Shower

Windows that are part of the steam room should be double-paned and constructed of tempered safety glass.

>> See How to Seal Your Steam Shower Windows
4. Does it matter what shower surface I use?
Steam can be used with most wall surfaces, except for wood. Walls and ceilings must be constructed of water-resistant, non-corrosive surface, such as tile, natural or man-made stone, molded acrylic, or other non-porous material.
>> See Tile Steam Shower? Marble Steam Shower? What's the Difference?
Learn more about steam room wall preparation by visiting the Tile Council of North America, Inc., website, which provides useful guidelines for remodelers.
>> Explore TCNA's FAQs about Steam and Steam Showers
You can also purchase a copy of the TCNA Handbook for Ceramic, Glass and Stone Tile Installation.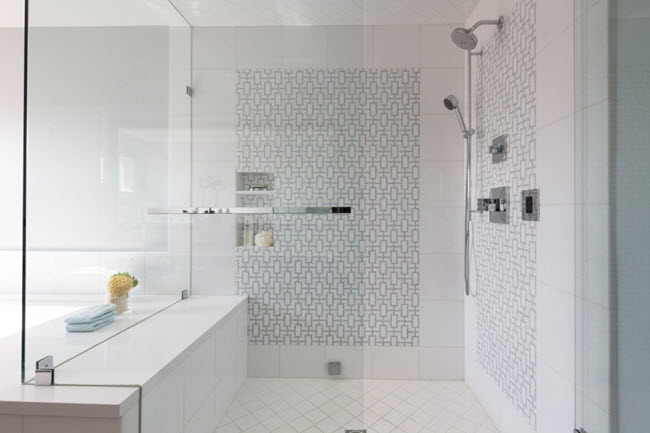 5. Where can I put the generator?

It is important to allow access to the generator to be able to service it and address any issues. Some places that MrSteam recommends placing a generator are under a sealed bench in the shower, in a closet or vanity, in the basement, or in a properly insulated and heated attic.

Once the generator is in place, a plumber and electrician will help you make the appropriate connections:
The generator can be installed up to 60 feet away from the steam shower, even on a different story of the house. This includes either an attic or basement if they are insulated.

Using

MrSteam's wireless control

, you can install the generator up to 90 feet away from the shower

The generator requires appropriate power, making certain it has its own dedicated fuse
The generator also needs running water, as well as a way to flush the tank after every use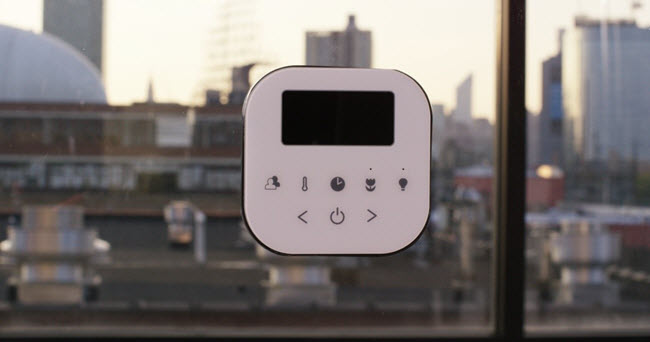 6. If there is already an existing steam cable in the wall that I cannot remove, what can I do?

In a case like that, you can consider MrSteam's revolutionary wireless AirTempo™ control. While a conventional steam control has to be connected to the generator, drilling a hole in the shower's marble, tile, or granite walls to mount the control and route the cable, the battery powered AirTempo control can be mounted on practically any bathroom surface, including a glass wall or window. Communication is handled through a small, electronic receiver attached to the generator with a cord.
7. Where do I put the steamhead and the control?

The best place to position the steamhead is on the wall with the faucets. Place the steam head away from user at a height of 6-12 inches from the floor. Optimally, the control should be placed at the other end of the shower near the seating area and installed 4-5 feet from the floor. This makes it easily accessible when people are seated.
8. Can I use existing electrical in the house?
You may, as long as there is a dedicated circuit available for the steam generator, with the proper amps to meet code. Steam generators are 208V or 240V in most residential installations.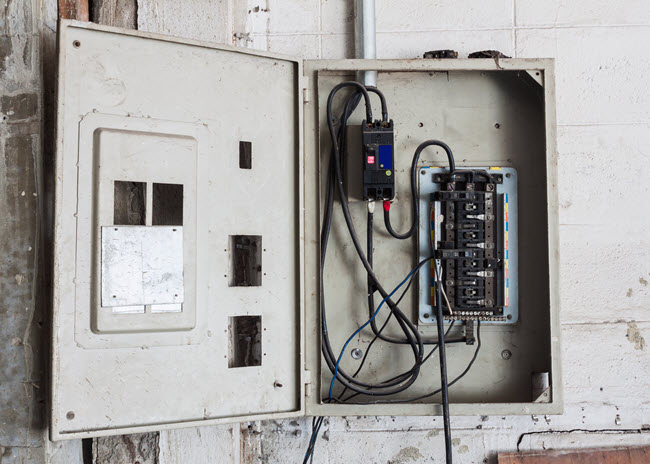 9. Can anyone install a steam system?

Steam system installation isn't rocket science, but there is electrical and plumbing involved. MrSteam recommends that homeowners use professional installers that are licensed and bonded.
10. Can I match the steam head and control to the faucets and hardware in my bathroom?
With a selection of eleven standard finishes, MrSteam SteamHeads and steam shower controls can match pretty much all the faucet and hardware finishes in the industry. Select from Polished Chrome, White Glass, Black Glass, Matte Black, Oil-Rubbed Bronze, Polished Stainless Steel, Brushed Stainless Steel, Polished Nickel, Brushed Nickel, Brushed Bronze and Satin Brass. And if you are interested in custom plating, a Raw finish is available that allows you do so.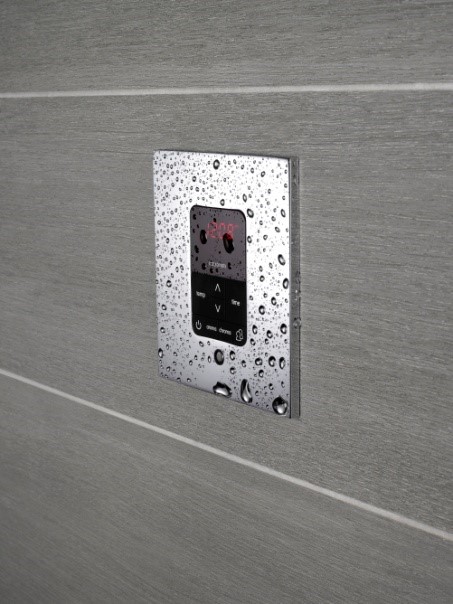 Ready to embark on a steam shower remodeling project?
Homeowners, download MrSteam's Easy As 1, 2, 3 brochure. It will walk you through all of your Steam Shower product choices.
Remodeler professionals, check out MrSteam's Steam Shower Kit for Home Builders, which includes:
A Steam Shower Checklist detailing what's needed for a residential steam shower installation
The MrSteam 2021 Steam Shower and Towel Warmer Price Book
Installation guidelines for MrSteam towel warmers and steam shower systems
Other valuable MrSteam reference resources
Still have questions? MrSteam's knowledgeable management team has more than 20 years of experience. These experts are ready and happy to help you with your remodel by providing accurate generator sizing, steam room specifications and more to create the perfect home steam shower.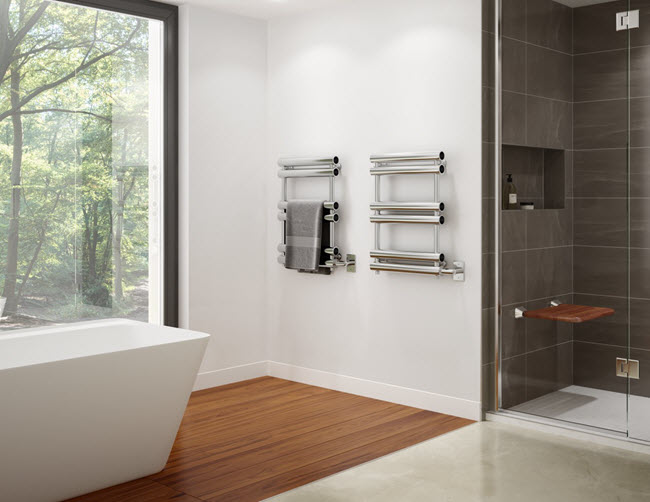 Our Customer Service Experts in New York City and Los Angeles are available to assist you eleven hours a day, while our new "Chat Now" functionality gives you the ability to talk to us directly from our website. You can see MrSteam products at our extensive network of authorized MrSteam showrooms, including working units. When you work with us, we'll give you experienced assistance every step of the way.