30 Most Innovative Kitchen + Bath Products Include AudioWizard
---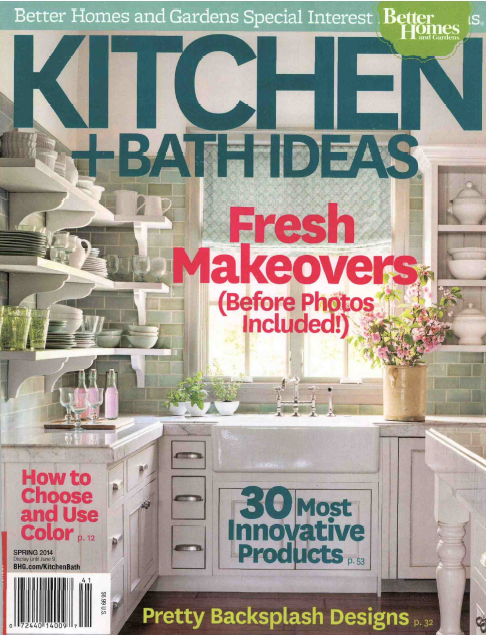 Just in time for spring, Better Homes & Gardens Kitchen & Bath Ideas has released its 30 Most Innovative Kitchen and Bath Products for 2014. If you haven't yet, you'll want to purchase your copy of this magazine.
Mr.Steam is particularly excited about this spring 2014 issue because the listing of 30 truly newsworthy and one-of-a-kind kitchen and bath products includes the Mr.Steam Audio Wizard!
Truly "Music to Your Ears" (and ours, too!) - as it is described in the Better Homes and Garden Kitchen + Bath 30 Most Innovative Products list.
"Singing in the shower takes on new meaning with a wireless shower music system that lets you connect with up to eight smartphones or other audio devices. Plus, you can select tracks and control volume without leaving the shower."
How Does the Mr.Steam AudioWizard Work?
The Mr.Steam AudioWizard shower music system brings immersive sound to the steam shower experience via Bluetooth® sync.
With the touch of a button, the wireless AudioWizard seamlessly connects to nearly any smart phone or other audio device via Bluetooth®, retaining up to eight devices in memory. Set it once, and then whenever one of those eight devices is in range, it will automatically sync with the AudioWizard.
Among the unique benefits of AudioWizard has the ability to easily select tracks and even control volume from inside the shower, safely and reliably with a mere touch of a button. It is also customizable for up to four speakers, and delivers 40 watts per channel (up to four channels) with significantly less sound distortion than a typical 1.5 watt mono shower speaker.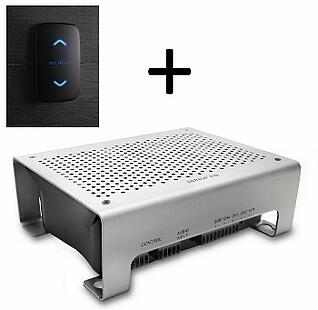 Mr.Steam AudioWizard works with Mr. Steam MusicTherapy In-Room Speakers which offer a clean, flush mount design, and can be installed inside or outside the shower enclosure. The speakers offer crystal clear, full-range sound with a powerful bass; they're rated 60W peak power, too!
Moisture-resistant MusicTherapy speakers feature marine-grade, powder-coated grills and polypropylene cones for lasting good looks and durability in a wet environment. You can purchase them as a matched pair with a choice of two shapes: 7.06" squares or round speakers with a 6.5" diameter.
Here's what makes AudioWizard truly innovative: it is available with or without a Mr. Steam steam shower system...
(See New Shower Music System Brings Rich Sound Through Bluetooth Sync for more information about AudioWizard, including images.)
Now, we strongly recommend using AudioWizard with the iSteam steam shower control from Mr.Steam. In fact, that's how it's shown in Better Homes & Gardens 30 Most Innovative Kitchen and Bath Products for 2014. iSteam represents the next evolution in steam showers. It's a sleek touch panel giving the user easy and instant control of all their steam shower options. The screen displays whatever function the user would like without confusing buttons or options.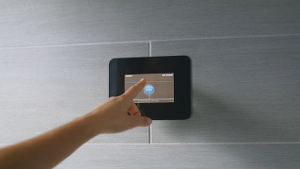 With iSteam, you can customize the temperature, duration and the entire steam shower SteamTherapy experience from music, to ChromaTherapy and AromaTherapy...
Can it get much better than that?
(See Home Steam Showers Evolve with iSteam Home Wellness Solution to learn more about iSteam and High Tech Meets High Touch in Steam Showers with Innovative iSteam.)
A little history on Better Homes & Gardens magazine.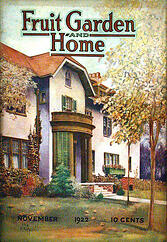 According to Newstand 1925: Better Homes and Gardens, Better Homes and Gardens started out in 1923 titled "Fruit Garden and Home" (Image credit: The Bs Report.com).
Since its beginning, it has been published by the Meredith Corporation and intended as a women's magazine. "Its emphasis on do-it-yourself activities and cost-savvy budget ideas has contributed to its formula for success."
Today, Better Homes and Gardens focuses on "people interested in turning home, cooking, and gardening inspiration into action," as well as "decorating, building and remodeling." The online site acts as companion to the magazine and special interest publications available at newsstands.
Won't You Explore Better Homes and Gardens 20 Most Innovative Kitchen + Bath Producs for 2014?
Given its rich (and fruity) history, Better Homes and Gardens knows a thing or two about kitchens and bathrooms. Being included in the 30 Most Innovative Kitchen + Bath Products for 2014 is enough to put a significant spring in Mr.Steam's step! We invite you to explore all of the winning entries and let us know what you think.
Happy spring and happy steaming to your favorite tunes!