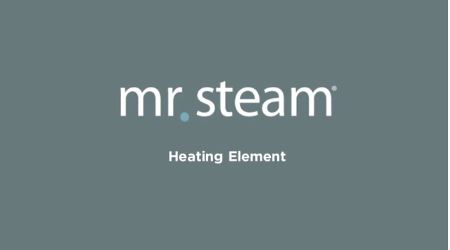 On the very off chance that your steam generator's heating element needs to be replaced at some point, Mr.Steam has made it as easy as possible.
After all, your steam bath experience depends upon this component. The heating element is what converts water into steam in a steam generator, resulting in steamtherapy that through the ages has delivered so many benefits. From the Great Bath in ancient Mohenjodaro to the banya of Russia, steamtherapy has permeated peoples and cultures throughout time. From soothing respiratory passages to promoting softer, more supple skin, a daily steam shower can be life-changing.
>> For more information, read the entire series on the History of SteamBathing.
For this reason, we've created a simple, step-by-step guide for professional contractors who would work on replacing your Mr.Steam steam generator heating element. Although Kris Lee, Mr.Steam Technical Sales Representative makes it look easy in the video below, Mr.Steam recommends using a professional in the event that your heating element needs servicing.
Read More