How To Embrace a Healthy Lifestyle For You and Your Home
---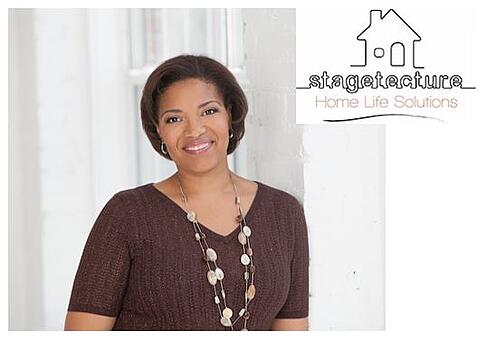 If you're serious about embracing a healthy lifestyle - not to mention a few benefits of steam! - you'll want to surround yourself with healthy home inspiration.
To learn how, we connected with home design/lifestyle expert Ronique Gibson, Associate AIA, LEED A.P. whom we met during BlogTour Los Angeles 2013 (see Mr. Steam Relaxes Your Cares Away: #BlogTourLA Highlight).
Ronique is author of Stagetecture.com, which she launched in 2009. In this informative blog, she showcases elements that bring pizzazz to interiors, helps the frazzled gain a handle on organization, shares fun do-it-yourself projects, and acts as a resource for top-shelf solutions that make everyday life brighter and more aesthetically pleasing. In other words, she knows about healthy and inspiring homes!
In this article, Ronique shares with us helpful SteamTherapy tips for a healthy home that will surely inspire your own healthy lifestyle.
How To Detox and Improve the Health of Your Home This New Year
Your holiday decorations have been put up in the garage and you've vowed to throw away the last of the Christmas cookies and start your healthy detoxing, right?
While you may have thought about your physical health, what about your home and how it "gained a few inches around the middle" this past holiday season? From your cluttered home office, to your dirty refrigerator from holiday entertaining, there is no doubt your home could use a health revamp this New Year.
Here are a few ways to detox the old and introduce new, healthy home habits to carry you through the entire year.
Purge the old to make way for the new
In every home the accumulation of clutter is unavoidable.
From your busy lifestyle of running a family, entertaining friends, and working out of every room – your home takes a beating. Purging old items such as magazines, newspapers, kids' old homework assignments and crafts to create room for the coming year is important.
This process helps your home become less cluttered, but it also places your mind and body into a ritual of renewal. The act of decluttering allows your mind to sort through your priorities and makes you get rid of excess waste.
Similar to your physical detoxing with healthy smoothies and juicing - and maybe even steam! - decluttering can make your home look larger, clearer, and may help you to find your car keys more easily.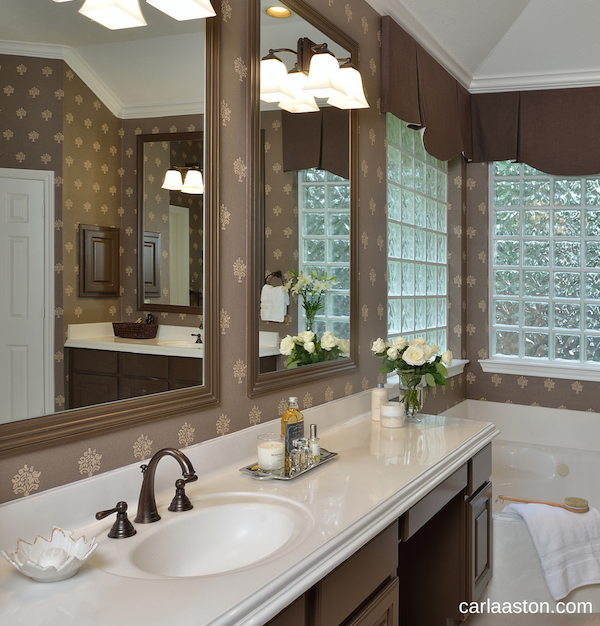 Make cleaning a ritual all year around
Many homeowners clean enough on the surface but forget about the dirt, dust, and grime that builds up in areas that we commonly forget about. Your kitchen and bathroom are two of the most used rooms in your home and tend to harbor the most germs due to moisture and heat.
This New Year go through your kitchen pantry, refrigerator, oven/stove and drawers. Remove the shelves and use a mild detergent and warm water to remove old residue. From spilled-over casseroles in the oven to sticky refrigerator shelves, try and clean out these appliances quarterly, if not more often. Pull out your major appliances from the wall and sweep underneath to catch crumbs and food that have made their new home under your appliances.
In your bathroom, clean out your vanity and medicine cabinets. If your shelves commonly get sticky from spilled cosmetics and cleaners, consider lining shelves with shelf paper. This will add color to your shelves and drawers, and is easy to remove and replace. Throw away expired medications, toiletries and makeup, and wind up cords from hair styling aids. This will help keep your bathroom organized and clean at the same time.
For an organic cleaning experience, mix fresh lemon, vinegar and warm water in a spray bottle and sanitize your home while adding a crisp fresh scent.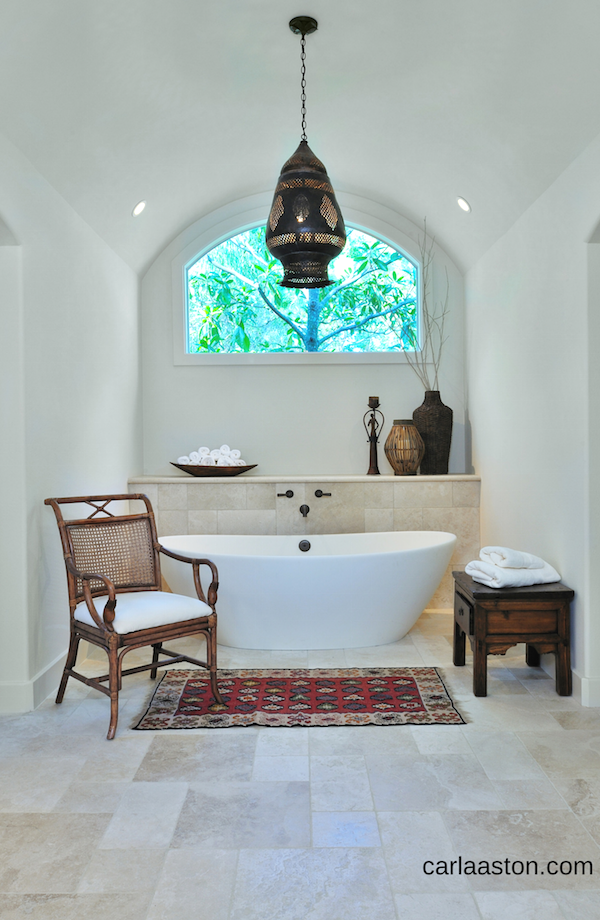 (For additional tub design inspiration, see Master Bathroom Design Ideas: Free Standing Tubs and Towel Warmers.)

This New Year, get your home on the same detoxing plan as your mind, body and spirit! From decluttering the old and making way for the new to cleaning and sanitizing, your home this year deserves a new ritual. Your healthier home is waiting to be uncovered this New Year, so let's get started!
Inspired to Make Your Home Part of Your Healthy Lifestyle?
Whether your reward for cleaning, organizing and detoxing consists of practicing the Seven Steps For an Effective Steam Bath or simply a facial steam, imagine how much more relaxed you'll feel in your detoxed and healthy home.