For the Love of Ben, Mr.Steam Plant Manager and Superhero
---
"Some gigs last longer than you planned, and some don't last as long as you'd hoped; we shall make the best out of both." - inspired by the late Mr.Steam plant manager, Ben Cavanna.
Ben Cavanna, long-time Mr.Steam employee and plant manager, recently related a problem to Mr. Steam CEO Mike Pinkus while trying to complete an important shipment to a key customer.
Ben: "Boss man, we gotta problem - I can't ship the boiler."

Mike: "Ben, this isn't a chain-gang, don't call me boss."

Ben: "Yes, sir!"

Mike: "Ben, this isn't the marines, don't call me sir."

Ben: "Yes, Boss, we gotta problem."
Then Ben said: "Don't worry about it, I'll figure something out". And he did. He always did. For 20 years he always figured something out for Mr.Steam and our customers.
Almost 20 years. His stroke last week came just three days shy of his 20th anniversary with us.
We honor Ben here on SteamTherapy as someone whose life made a difference, to our customers and to his colleagues. During his tenure, Ben instituted systems and controls in our New York City manufacturing processes that were instrumental in driving tremendous benefits for Mr.Steam. He did an amazing job at maximizing factory efficiencies and oversaw our entire facility in Long Island City.
He was a one-man army, always prepared to get the job done no matter what. His drive for exceptional perfection demanded the excellence of all, and inspired his colleagues to give every task their all.
Victoria Zimberg, corporate account manager at Mr.Steam, fondly describes Ben as the firm's "Captain America, the pinnacle of perfection."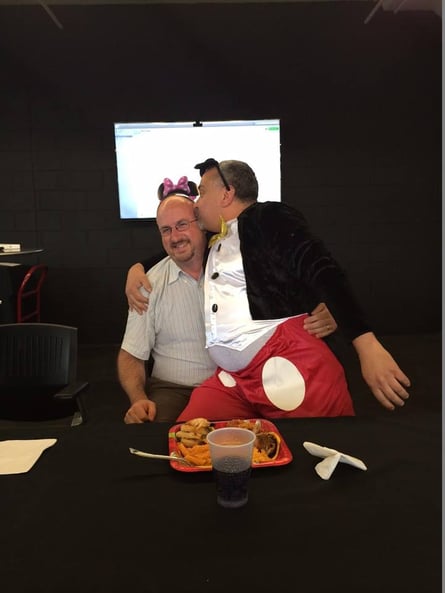 "There had been a lot of talk about how to celebrate Ben's 20 year anniversary with the company," Mike told Ben's family and friends in his eulogy. "We had many ideas, but nothing seemed to gain traction. The problem was that Ben was himself an agent of perpetual celebration. He was the party. He had the brightest tie and the loudest mouth. He was the first to laugh and the last to leave."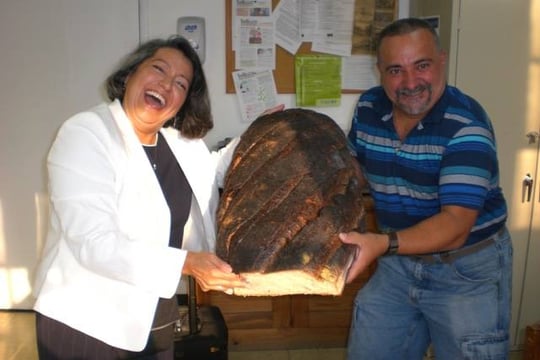 Mike: "If I could call Ben into my office one last time, I'd say, Boss, we gotta a problem. We're missing a part. A part of us. and we can't figure it out."
For the love of Ben.