Creating Visionary Spaces with Wellness in Mind
---
Wellness begins with an intimate reflection of your personal needs. How you meet those needs can significantly affect your overall health. The bathroom is the place where most people start and end their days. Usually the closest thing to a spa in any home, it is the ideal place to focus on wellness.
Steaming Your Way to Wellness
For optimal wellness in the bathroom, steam plays a pivotal role. A steam shower is a wonderful way to help ease tired muscles and open up nasal passages. The Aroma Glass® Steam Head from Mr. Steam is one of my favorite bathroom installments. It features a discreetly hidden essential oil reservoir to suffuse your steam shower with aroma. It offers an even distribution of luxuriously scented steam while remaining cool to the touch.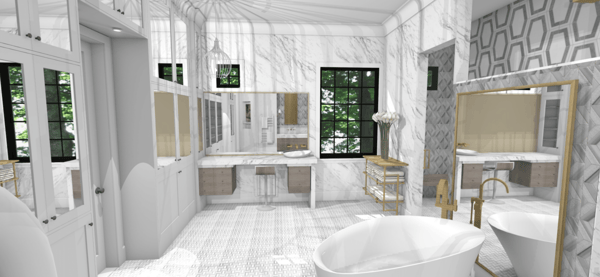 Incorporating Steam into Bathroom Design
A steam shower can be included in any size bathroom and can even be installed in an already existing shower. Key elements to consider when designing a steam shower include:
Steamhead Location
It is important that a room containing a steam shower is not negatively affected by steam. There should be no heating, air-conditioning, or venting components in the direct line of steam, and light fixtures must be vapor-sealed. The steam head should be located on a wall opposite the seating area and away from the entrance, six to twelve inches above the floor.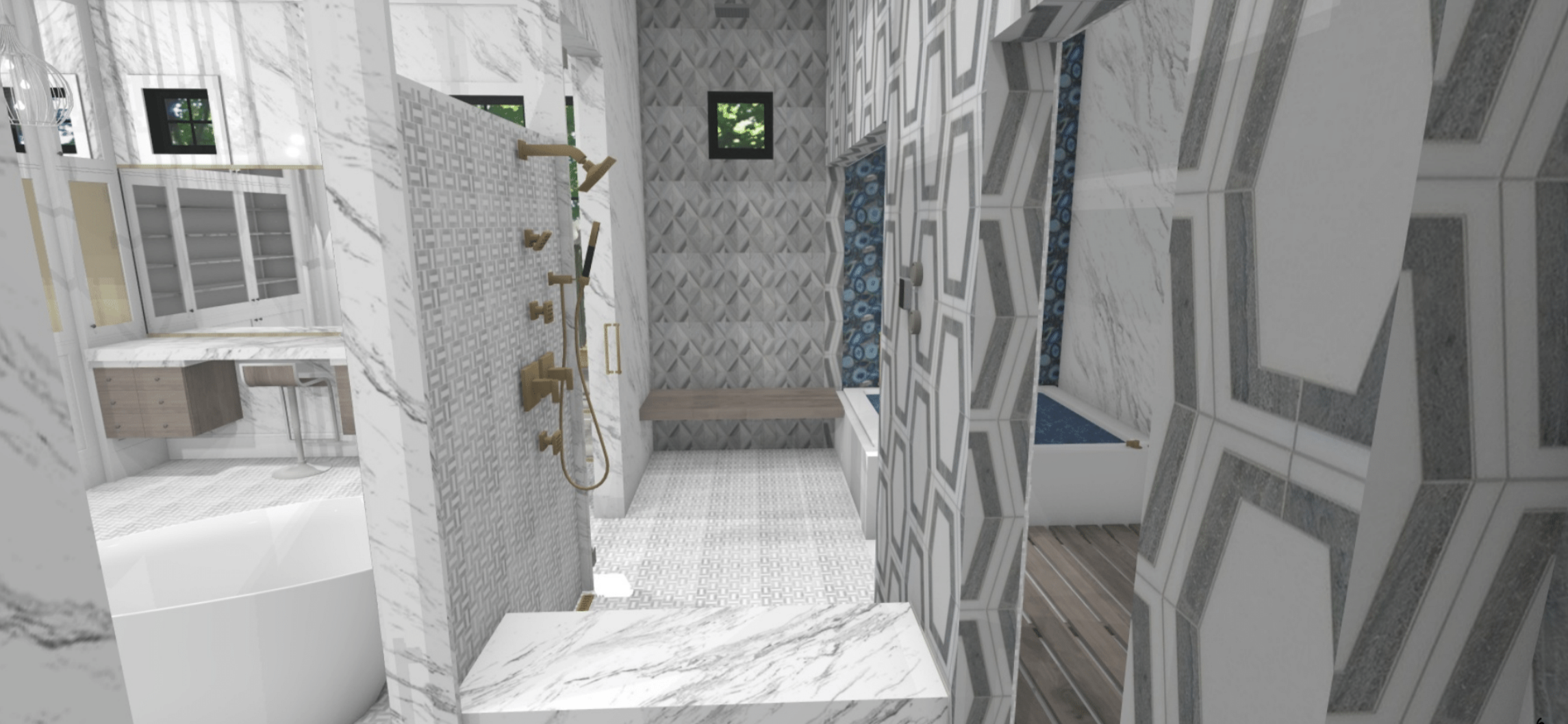 Ceiling Slope
When I design a steam shower, I slope the enclosure's ceiling by one-half inch to 2 inches per foot, depending on the ceiling material. I've always done this to prevent dripping, but I'll note that MrSteam does not require the slope since the low-water use in a steam shower (a benefit!) typically doesn't cause drips.
Accessibility
There must be easy access to necessary utilities for a steam unit to operate. Requirements include a water line to the steam generator, a steam line from the generator to the steam shower, and a drain line exiting the generator. A dedicated circuit breaker with 240 volts is needed for the electrical supply.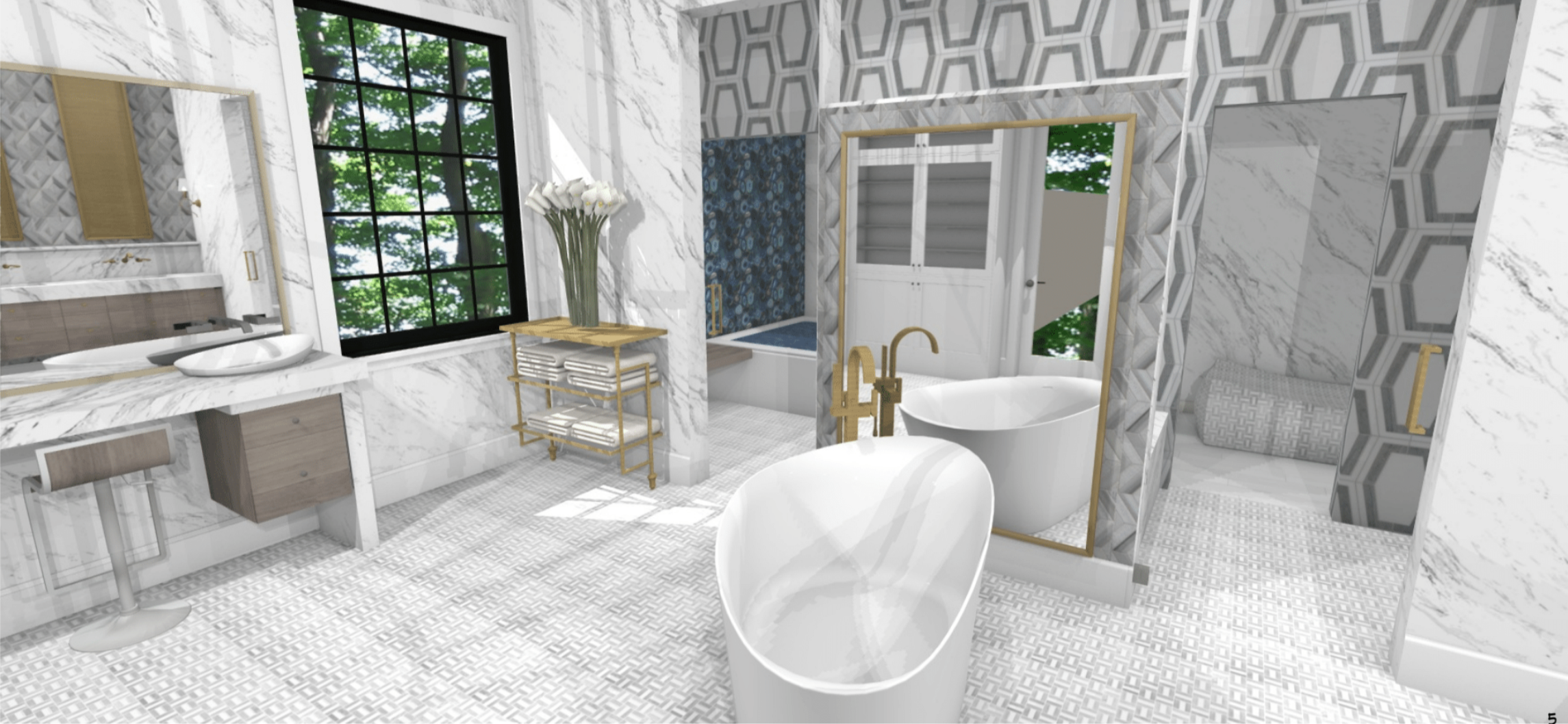 Impactful Lighting
Task lighting creates well-being by calming the mind. It is bright enough to illuminate small details and avoid distracting shadows. If you apply makeup or style your hair in the bathroom, a task light installation near a mirror is a good choice.
Mood lighting will create the perfect environment to relax while in the shower or bath. To add color to your steam shower, MrSteam's ChromaTherapy systems transform your bathroom experience with pleasing light that matches (or changes!) your mood. Elegant, vapor-sealed LED mood lighting lets you choose among colors to find your center, relax, and elevate your senses.
Calming Color Schemes
Calm feelings are different for each client. Colors that relax one person might cause anxiety in another. When choosing color schemes for a bathroom, it is best to consider the type and color of the lighting that will be used.
Color rendering refers to the effect a light source has on the appearance of objects, or in this case, bathroom decor. If well-being is the object, color choices should revolve around feeling uplifted, relaxed, and happy.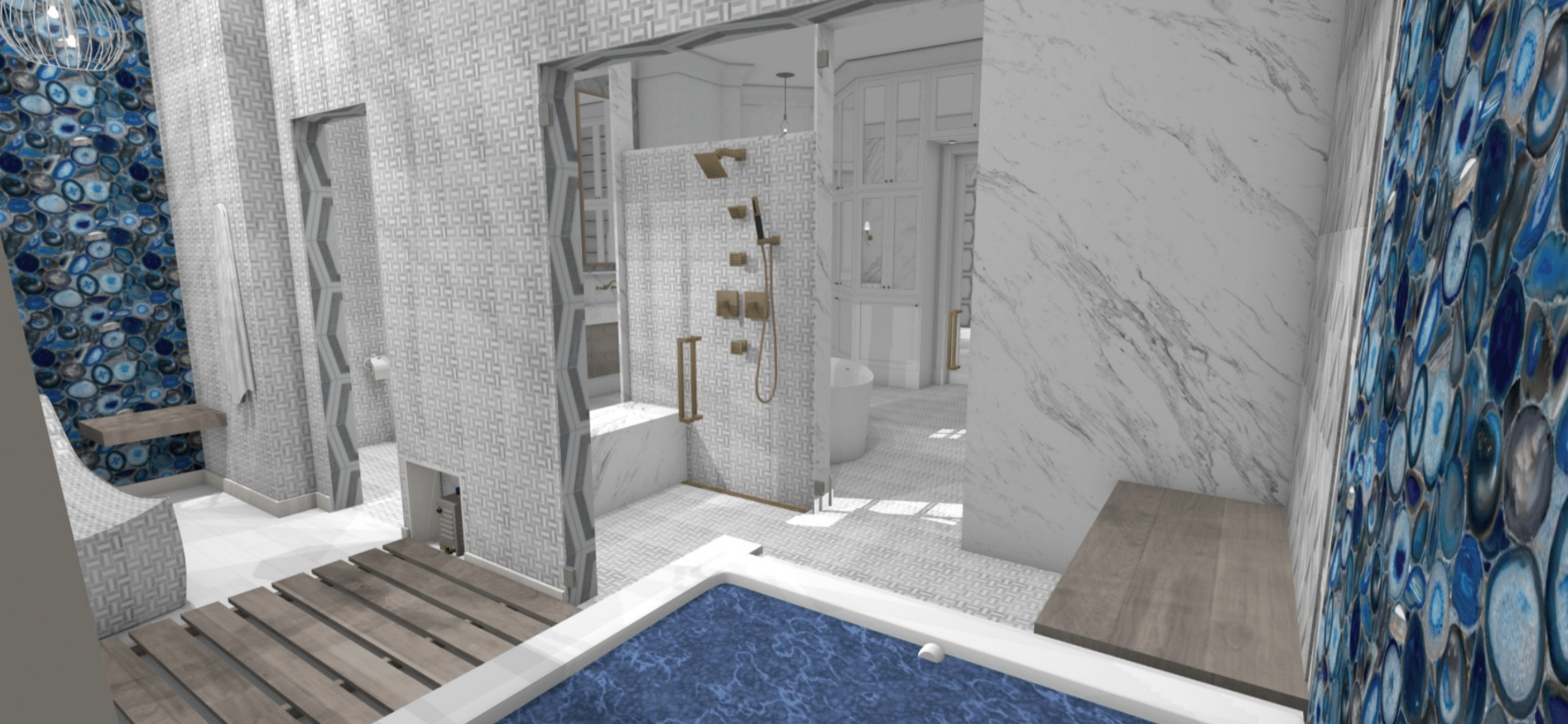 Aging in Place
When I design a bathroom, safety is always a top consideration. I want my clients to enjoy their homes and find comfort in every room, regardless of their unique needs.
Access to grab bars in the bathroom helps those with mobility issues feel safe when entering or exiting the shower or bathtub and for sitting and standing. Textured tiles help make floors and showers slip-proof while having a lovely aesthetic effect. Lighting at three elevation levels ensures the entire room is illuminated, including floors and task areas.
Transform Your Bathroom into a Wellness Sanctuary
An in-home steam shower turns your bathroom into a haven for rest and relaxation. By incorporating elements like chromatherapy and aromatherapy, you can elevate your at-home steam experience to a new level. Working with a top designer familiar with steam can ensure your project goes smoothly.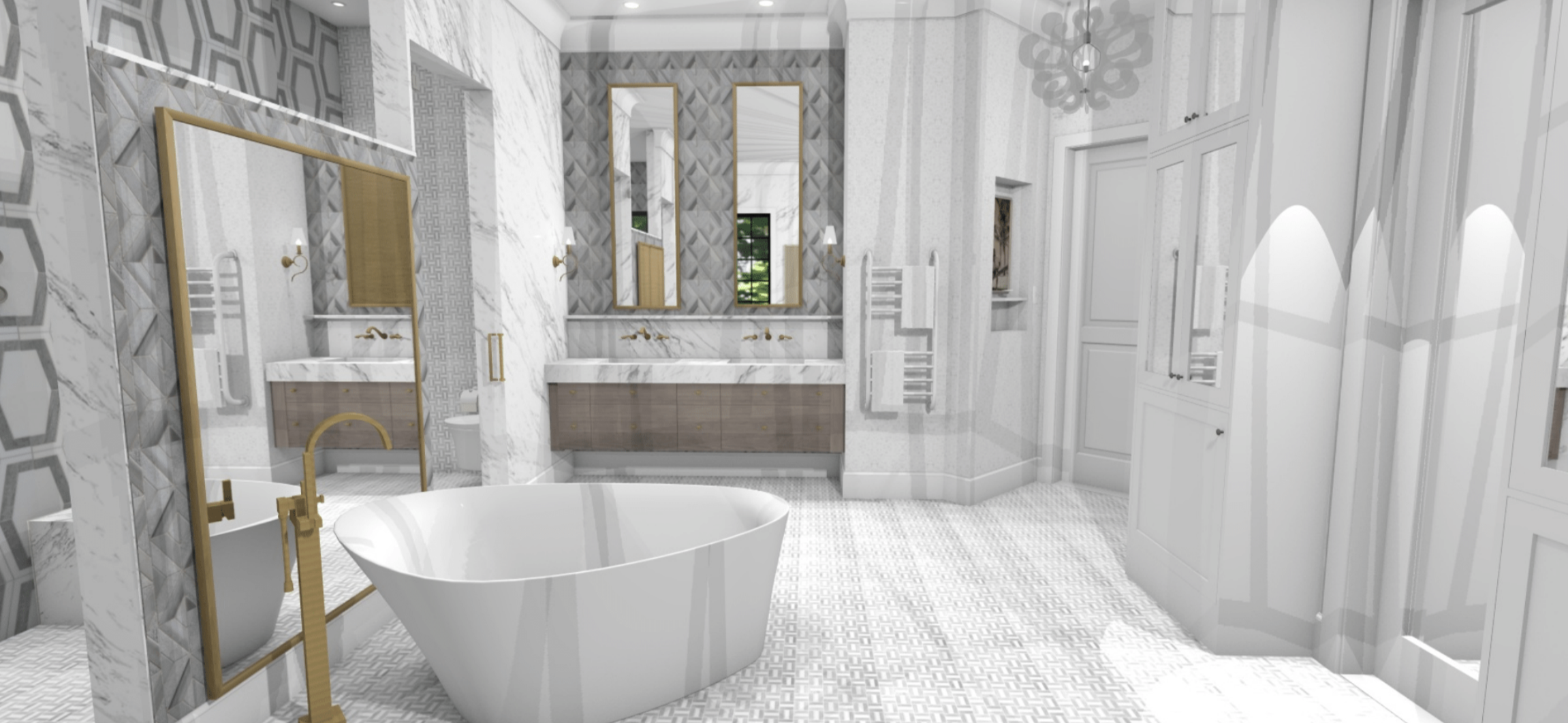 About Leah Heinsius

As an architectural designer specializing in kitchen and bath design, Leah Heinsius loves working with clients to create visionary spaces. The owner of KBL Kitchen & Bath Designs by Leah in Charlotte, North Carolina, she is passionate about design and looks for places where she can incorporate wellness into her clients' lifestyles.