Top 10 Considerations Before Installing a Steam Shower
---
A steam shower can provide numerous health and wellness benefits. In order to enjoy them fully, however, you need to make sure you make proper preparations before installation. To help you out, we've compiled this list of 10 tips to consider before installing a steam shower so you can relax and fully enjoy your first steam.
What To Consider Before Installing A Steam Shower
1. Easy Access To The Necessary Utilities For The Steam Generator
For starters, you need to make sure your steam generator will have access to plumbing and electricity. Plumbing connections include a water line to the steam generator; a steam line from the generator to the steam room; and a drain line. Specify 240 volts with a dedicated circuit breaker for the electrical supply.
>> See How to Select a Steam System.
>> See What do Builders Need to Know About Steam Shower Installations?
>> See Home Steam Showers 101
2. The Shower Ceiling Height
Ideally, a steam shower's ceiling height should not exceed eight feet. A taller one is certainly possible, but it requires a higher-rated steam generator that can accommodate the larger volume.
You can get help with properly sizing a steam shower by visiting our size and selection form or the MrSteam Virtual Spa.
3. Proper Seals On The Shower Door And Any Windows
Make sure that your shower will be properly enclosed and insulated, so that water vapor doesn't escape and lessen your steam experience. The seal should not be airtight, but make sure that shower doors are watertight and any windows are double-paned.
>> See How to Seal Your Steam Shower Windows
4. The Slope Of The Shower Ceiling
The ceiling should be sloped to prevent dripping of condensate. The Tile Council of North America and the Marble Institute of America suggest between ½" to 2" per foot depending on the ceiling material.
5. What Type Of Wall And Ceiling Materials Will You Use For Your Shower?
Avoid using porous materials like marble, granite or concrete for your steam shower's walls and ceilings. The higher the material's porosity, the quicker it will dissipate heat and the larger a steam generator you will need. Use nonporous materials such as ceramic or porcelain tile that will retain heat instead.
>> See Tile Steam Shower? Marble Steam Shower? What's the Difference?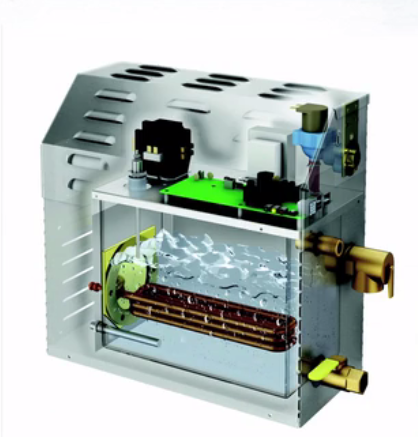 6. Where Will The Steam Generator And Components Go?
A MrSteam generator can be installed anywhere within 60 feet of the steam room, such as in a closet, vanity or heated attic. Make sure it will be in an upright position. Do not install it inside the actual steam room or in an unheated location where the water might freeze.
>> See How To Install a Steam Generator: 3 Min. Video from Mr.Steam
7. Where Will The Steam Head Be Located?
The steam head should be located approximately six to twelve inches above the floor on a wall opposite the seating area and away from the entrance. We recommend a cool-to-the-touch steam head.
8. Where Will You Position Your Steam Control?
This is largely a personal decision—ask yourself where it will be most convenient for you to control your steam experience in the shower.
As a rule, keep the control between four and five feet above the floor and away from direct steam flow. MrSteam also offers a remote control option via the HomeWizard and the iGenie, a fully automated, water-resistant remote control.
>> See Bring 5 Steam Shower Benefits Home With iSteam® 2.0
9. Prevent Slips And Falls
Add anti-skid strips on your steam-room floor to mitigate the chance of slipping in the steam shower.
10. Remember The Seating!
The importance of seating in a steam shower cannot be overstated when it comes to relaxing and fully embracing the benefits of steam.
To maximize space, consider using fold-up seats; otherwise, install a built-in bench that is slightly sloped (for drainage) and comfortable for you.
>> Here is a teak shower seat that MrSteam offers.
>> See Steam Bathing 101: Seven Steps For an Effective Steam Bath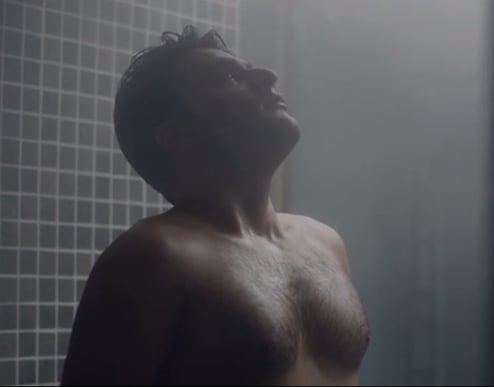 Some of these tips might seem basic, but they can be easily overlooked in the excitement of installing a steam shower. It's important that you plan ahead to avoid more costly fixes later on. Taken together, these tips will allow you to make the most of your new steam shower.
Let us know if you have any questions about installing steam showers.