Control at Your Fingertips: Choose The Latest in Steam Shower Tech
---
Taking a long, hot shower is already a great way to relax, but adding steam to the mix may become even makes it even better. Steam bathing offers many advantages that can enhance your overall well-being. For example, it may help respiratory health by easing cold symptoms and improving breathing. Additionally, steam may cleanse and nourish your skin, making it look and feel healthier. Steam showers may also boost your energy levels by improving circulation and metabolism. It's an effective way to reduce stress and promote relaxation.
For the eco-minded, steam showers conserve a lot of water. On average, a hot both uses 80 gallons, and a 20 minute shower uses 160 gallons.
Meanwhile, a 20 minute steam shower uses only 2.5 gallons!
These days, you don't have to go to a gym or a sauna to get the benefits of steam bathing. You can even convert a regular shower into a steam shower. They take up remarkably little space.
Want to get even more from a steam shower? Incorporate modern steam shower technology.
iSteamX
iSteamX is a WiFi-enabled steam shower console that gives you touchscreen access to features that make a relaxing steam shower even better. You can stream your favorite media such as Netflix, ESPN or Spotify, get the weather forecast, listen to the radio or your favorite podcast, etc.
You can change the temperature and time settings with the touch of a finger. Each household member can have their own steam shower profile set to their exact preferences. You can set up temperature-timed shutoffs and protect it with a passcode (so kids don't play in it). You can choose from six different languages - English, French, Spanish, Italian, German, and Russian.
It will even preheat itself so you can get up in the morning and have your steam shower waiting for you. The screen is fully waterproof and can tell the difference between your finger and a drop of water. It comes in multiple styles and finishes to fit in with the overall appearance of your bathroom.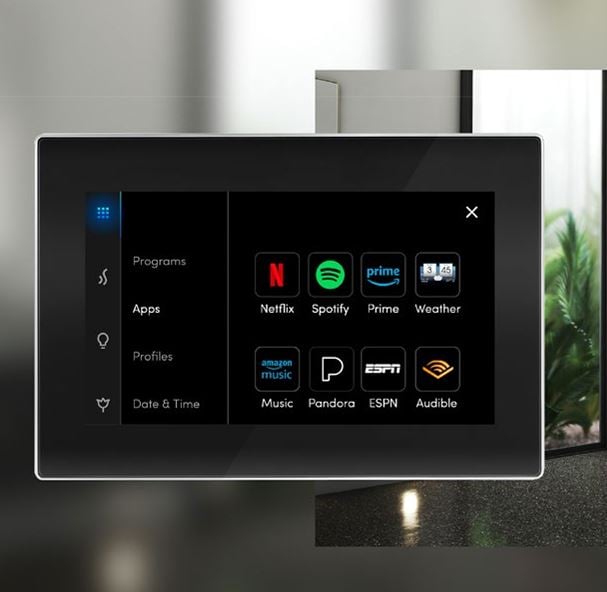 AirTempo
The AirTempo is a wireless steam shower control that provides the ultimate steam shower experience with the convenience of a remote control. The control not tethered by cables, allowing it to be used up to 60 feet away from the generator. The AirTempo has optional chromatic lighting and aromatic infusers to transform your senses, making the steam shower experience more relaxing.
SteamLinx
With the SteamLinx module, you can control your steam shower with your smartphone or Alexa. You can start the steam shower and set the temperature and time limit when you come home and have it ready by the time you are. It is compatible with iSteamX.
Make sure you can get your steam shower right away when you need it.
AromaTherapy
With the AromaSteam system, infuse your steam shower with your chosen fragrance. Simply select one of the five essences and attach the bottle to the AromaSteam system. You can easily switch out bottles. Choose from:
Mint to invigorate

Breathe to soothe

Eucalyptus to refresh

Lavender to calm

Evergreen to lift up
Smell is our deepest sense and the right scent can set you up for the day or help you wind down in time for bed.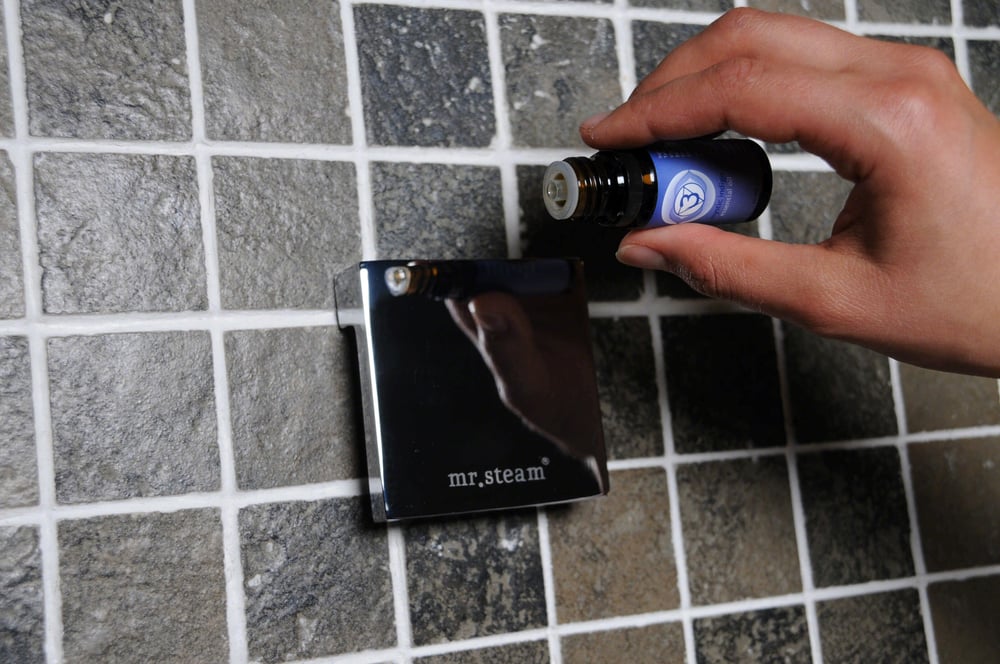 MusicTherapy
Another excellent mood improver is your favorite music. With the MusicTherapy audio speakers, you can enjoy high-quality music from any source, from the radio to your phone and favorite streaming service. The speakers match your bathroom decor perfectly.
Whether you need to calm down before bed, wake yourself up to start the day, or just pull up something to sing along with, our Audio@Home system will bring rich sound to your shower.
ChromaTherapy
To engage your visual sense as well, consider ChromaTherapy systems. They transform your steam shower using colored light designed to suit your moods and preferences. The ChromaSteamX system has a color wheel that gives 269,000 possible colors, so you can adjust things exactly how you want them. Choose red to invigorate, blue to calm, or experiment until you find what is suitable for you.
Chroma Therapy will help you have an even better steam shower experience and leave you relaxed and refreshed.
Get Everything in the xDream Package
What if all of these features appeal to you? The xDream package creates the ultimate steam shower experience. Centered around the iSteamX control, the xDream includes:
iSteamX to control your steam shower at a touch.

SteamLinx so you can also control it and start it remotely from elsewhere in your home or even on your way back from the gym.

The AromaSteam Steamhead. This allows you to use essential oils to scent your steam shower and be an excellent steamhead.

ChromaSteamX. This system gives you the full Chroma Therapy experience.

Audio@Home sound system integrates with your smartphone, tablet, or any Bluetooth-enabled device.

Audio Speakers. A pair of waterproof, high-quality speakers can be used in your steam shower.

The AromaSteam system.

One liter of eucalyptus aroma oil.

The Autoflush automatic self-cleaning system that prolongs the life of your steam generator.

A condensation pan to protect against leaks.
The xDream provides all of the benefits of a steam shower and numerous advantages, and it will fit into your existing bathroom space. You can convert your shower to a steam shower and gain the health and relaxation benefits.
By combining steam with music, color, and scent, all of your senses will be engaged. Add the convenience of controlling the steam shower from anywhere, and the DreamX system is a great choice.