Making Wellness a Way of Life: The History of Mr.Steam
---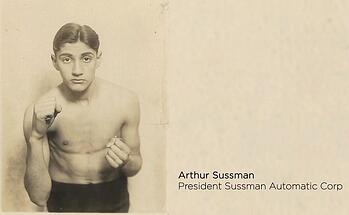 Have you had a chance to watch Mr.Steam: Our History? It's a 2:19 minute video that takes you through the evolution of the company behind Mr.Steam and SteamTherapy, tracing the beginnings of a deep desire to make wellness a way of life.
Arthur Sussman Begins Legacy of Steam Innovation in 1917
The story begins in 1917 when Arthur Sussman, a young electrical contractor, invented the first electrostatically-powered industrial steam iron for the garment factories on Manhattan's Lower East Side. That's when he founded the Automatic Steam Corporation in midtown Manhattan, which later became Sussman Automatic, the parent company of Mr.Steam.
Arthur Sussman's son Richard took over from him. Sussman Automatic continued to grow, manufacturing a variety of steam generating equipment to suit not only the demands of a rapidly developing city, but also the entire country. The company launched an industrial division and began supplying steam power in shipyards, as well as producing innovative new steam boilers and generators for commercial heating and autoclaves for hospitals. By the mid 1950s, the New York-based company had expanded around the world.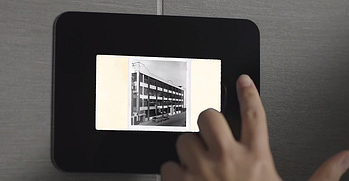 In 1969, Sussman Automatic relocated from Manhattan to a new 65,000 square foot facility in Long Island City in Queens, NY (right across the river from Manhattan). Today, that's where you will find manufacturing for residential and commercial steam generator products as well as corporate offices and a showroom display space.
Around the same time, then-President Jay Wilsker created a new division to focus specifically on supplying technologically advanced boilers for both commercial and residential steam showers.
Bringing Steam Shower Innovation and Wellness Benefits Home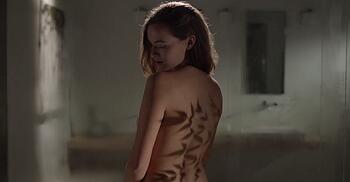 Wilsker's goal with Mr.Steam was to bring steam bathing to the home. What was once a luxury only available in far-away places could now be enjoyed from the comfort of home thanks to Mr.Steam home steam showers.
Since then, Mr.Steam continues to innovate with solutions that contribute not just to steam, but also wellness.
Home steam showers offer many benefits. From soothing respiratory passages to promoting softer, more supple skin, a daily steam shower can be life-enhancing and extremely water-efficient: two gallons of water are sufficient for a 20-minute steam bathing session.
(For more on the wellness benefits associated with steam showers, see 44 Delicious Benefits of Steam Bathing.)
If you haven't yet watched Mr. Steam: Our History, you can do so below.
As the video states,
"Mr.Steam has been in the Feel Good business since 1917 producing top quality steam systems, products and spa experiences. Not enough to be a leader and innovator in spa systems and experiences, what gets us fired up is how we feel good when you feel good."
Mr.Steam hopes to help make wellness a way of life for you, too.
To learn more about the History of Mr.Steam, read the following articles: