How to Achieve Glowing Skin: 7 SteamTherapy Tips
---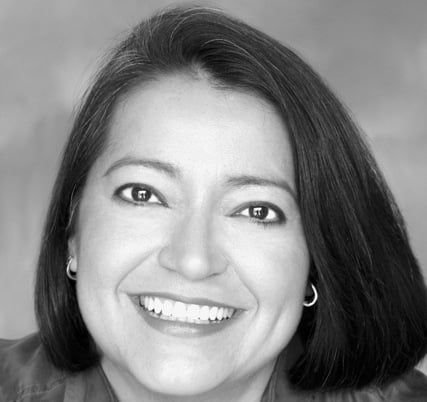 Do you yearn for skins that glows? You'll find these 7 SteamTherapy tips on how to achieve glowing skin not just helpful, but also easy to incorporate into your regular skin care routine.
You see, your skin is important - really important. It covers all of your body and plays an essential role in your overall health. According to Reader's Digest in Make Your Skin Naturally Glow, "Most of us think of skin as just our body's visible outer layer, but doctors consider skin an organ, meaning that it is very much alive and charged with many important duties."
Given how important skin is, it makes sense to take care of it and do everything possible to keep it healthy and make it glow. Here, then, are Mr.Steam's 7 SteamTherapy tips for achieving healthy glowing skin.
1. Avoid cleaning your skin with heavy duty cleansers
Health.com in Get Flawless Skin Naturally suggests avoiding harsh facial cleansers, "Mild, non detergent cleansers-milks, gels, foams or cloths- are your best bet." In other words, give your skin a break and treat it with soft and gentle products.
2. Apply day cream with sunscreen to your skin
Sometimes, simplicity is just the trick. Health.com recommends applying day cream to provide hydration and protection, especially from harsh UV rays.
"Pick one that has plant-based moisturizers ... and antioxidants ... plus nonirritating physical sunblocks, like zinc oxide and titanium dioxide."
RealSimple.com in How to Get Naturally Glowing Skin recommends daily sunscreen: "Wear one with SPF 30 daily to protect your skin's tone and texture." As wonderful as the warmth of the sun can feel on skin, a little bit goes a long way. According to WebMD in Cosmetic Procedures: Sun Exposure and Skin Cancer, "Ultraviolet (UV) radiation from the sun is the number-one cause of skin cancer, but UV light from tanning beds is just as harmful. Exposure to sunlight during the winter months puts you at the same risk as exposure during the summertime."
The most effective way to protect your skin and keep it supple is by applying a moisturizing skin cream with sunscreen.
3. Vitamin C: good for your skin
RealSimple.com suggests using skin cream with antioxidants like vitamin C on a daily basis. "Antioxidants protect skin from sun damage and help refine its tone." (You may notice skin cream with coffeeberry.) You can apply it over sunscreen.
Reader's Digest recommends Rose Hips and vitamins on a daily basis. Don't forget to eat well. After all, "the skin is the first layer of your immune system, serving as a shield between you and legions of germs such as viruses and bacteria." Treat it well.
4. Hydrate your skin with argan oil or olive oil
Did you know that olive oil is good for the skin? Reader's Digest says to "smooth a couple of drops of olive oil over your face, elbows, knees and the backs of your arms every morning. The oil contains mono unsaturated fat, which refreshes and hydrates skin without leaving a greasy residue."
Be sure, too, to make olive oil "the main source of fat in your cooking."
Perhaps not as commonly known as olive oil is argan oil that, according to Wikipedia, is used for "nutruitive and cosmetic properties." It's from Morocco and comes from the argan nut tree. In 10 Simple Beauty Uses for Organic Argan Oil, author Jayme Barrett refers to it as "liquid gold" because of "how it moisturized, hydrated and softened my skin, body and hair in the Marrakech heat." Furthermore,
"It's chockfull of essential fatty acids, anti-oxidants, vitamins and minerals that promote your overall health by moisturizing, softening as well as protecting your face and hair from sun damage – without harmful toxins and Parabens."
She goes on to describe how argan oil can be used for your skin - from moisturizer, hydrator, exfoliator to body and bath oil.
5. Tea for you and your skin
Reader's Digest recommends tea to make your skin glow; drink it throughout the day. "Tea, as you probably know, is a great source of antioxidants, molecules that fight the free-radical damage caused by sun exposure and cigarette smoking."
(You'll find a few more uses for tea in 14 SteamTherapy Tips for Reducing Tired, Puffy Eyes.)

6. Exfoliate your skin so it glows
According to Allure.com in Get Glowing: 8 Ways to Revive Dull Skin, when you exfoliate "Your skin will reflect more light."
"Dead skin cells pile up, diffusing the light and making skin dull," says Jeannette Graf, assistant clinical professor of dermatology at Mt. Sinai School of Medicine in NYC. "Slough them away by exfoliating at night..."
You can exfoliate using a loofah on a daily basis, according to Reader's Digest or Allure recommends several exfoliators.
AllWomensTalk.com in the 7 Top Notch Benefits Of Exfoliating Your Skin explains that gentle exfoliating makes the skin softer and smoother and look glowing.
7. Steam for glowing skin
Steam makes you sweat; it opens the pores of your skin so they release toxins, promoting healthy glowing skin. Reader's Digest says that "sweating is nature's way of eliminating toxic chemicals that can build up under skin" and encourages anything that gets you sweating.
(Check out 44 benefits of steam bathing, How to Steam Your Face: SteamTherapy Tips and Steam Bathing 101: Seven Steps For an Effective Steam Bath.)
If you aren't convinced, check out Martha Orellana, Vice President of sales and marketing for Mr. Steam, pictured above. Everyone who meets her comments on her beautiful glowing skin. Her secret includes steam everyday!
What's your secret to achieving glowing skin? We'll add it to this list of 7 SteamTherapy tips.