A Day at the Spa at Aria for BlogTour Las Vegas With Mr.Steam
---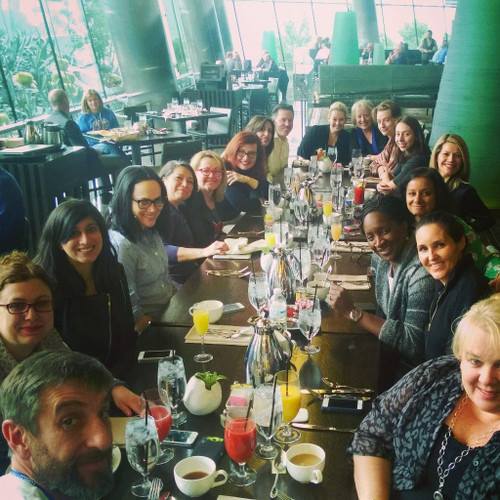 Welcome to the Spa at Aria!
Where else would Mr.Steam throw a party? At a spa, of course! Mr.Steam, a sponsor of BlogTour Las Vegas, hosted everyone for a day at the Spa at Aria for an unforgettable steam therapy experience!
Martha Orellana, VP of Mr.Steam, greeted the BlogTour bloggers at the Aria Cafe for a scrumptious brunch chock full of delicious entrees, a few Bellinis and good conversation.
Shortly thereafter, Martha led the group to the beautiful Spa at Aria. After so many days absorbing information and design ideas, everyone looked forward to a relaxing day. A steamy day was just the ticket to revive tired feet and minds and ensure that BlogTour Las Vegas participants went home happy, healthy and feeling good.
Upon entering the serene atmosphere of the spa, all visibly relaxed. BlogTour Las Vegas was whisked into a comfortable locker area, given a new attire of robes and sent off to wind down and experience steam therapy.
The Benefits of Steam with Eucalyptus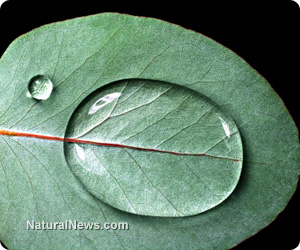 The first stop was the steam sauna, naturally.
The steam sauna included infused eucalyptus oils for a calming experience. You see, eucalyptus steam invigorates the senses and provides a plethora of benefits.
According to NaturalNews.com in Use eucalyptus oil to breathe easier, kill germs, and more, eucalyptus is a natural essential oil with a wide range of uses popularized by its effectiveness. Originally from Australia, it was initially distilled into an oil in the 1780s by the Aborigines.
There are 600 species of eucalyptus; 15 variations yield a usable oil for three categories: industrial, perfumery and medicinal.
Natural News discusses a few benefits of eucalyptus:
Germ Killer- "Eucalyptus essential oil has especially powerful germicidal properties. For example, place a two percent mixture in an aroma burner to kill 70 percent of staphylococcus bacteria in a room."

Easy Breathing- "Eucalyptus has a strong influence on breathing and is best known for its effective use against respiratory ailments of any nature including colds, catarrh, coughs, allergies, bronchitis, flu, throat infections, asthma, congestion, sinus problems, etc. It can help regenerate lung tissue, and aid in the whole breathing process. It stimulates red blood cell functioning, increasing the oxygen supply to every cell in the body, which explains part of why it is helpful in any diseased state."

Wounds and Infections- "It promotes healing in slow healing wounds, helping new tissue form where needed."


Pain Relief- "Eucalyptus is effective against muscle and joint pain."

Mental Stimulant - "Eucalyptus stimulates the mind, aids concentration, and relieves mental exhaustion. It has a cooling effect upon strong emotions, rejuvenating the spirit and relieving stress. It leaves you refreshed and more balanced."
BlogTour Las Vegas Experiences the Benefits of Steam Therapy
Design blogger Cristin Bisbee Priest of Simplifiedbee.com wrote about the many benefits of steam in Healing Steam Showers by Mr. Steam where she described her experience at the Spa at Aria.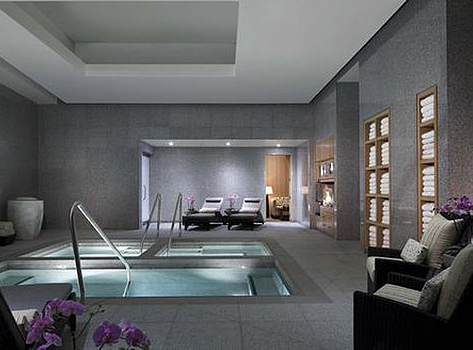 After the steam sauna, bloggers dipped into three whirlpools which varied in temperature from ice cold to piping hot.
The day continued with BlogTour Las Vegas participants cycling between the Eucalyptus steam sauna, the cold pool, the warm pool and the hot pool.
Designer and blogger Marilyn Russell discussed her spa experience in Steam Therapy - I'm a believer,
"Always on the go, I've never given myself permission to experience a steam bath until I visited Las Vegas. By the end of Blog Tour I was exhausted coupled with a sniffle from all the fun escapades; to boot I had a major case of jet lag. Naturally a steam bath seemed ideal and a great way to end Blog Tour. I can truly say that I had the most relaxing and exhilarating spa experience. It is all that and more, especially when steam therapy is merged with friends."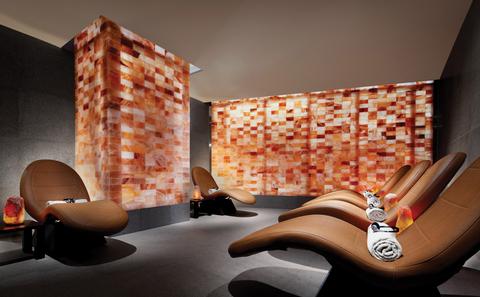 The Spa at Aria also had a lovely and serene communal area of meditation rooms which included a Shio Salt room and room of Ganbanyouku beds made of heated stones to lie on and increase your metabolism while relaxing.
The Shio Salt room was calm and quiet with a light meditative music playing.
The Spa at Aria discusses the meditative sanctuary and benefits as follows,
"Inhale and soak in the respiratory benefits of an illuminated wall of Shio salt bricks, complemented by salt lamps, vibration therapy and radiant music for a soothing therapy that will leave you breathing deeply."
BlogTour Las Vegas departed Vegas feeling invigorated, relaxed, replenished and possibly even a future "steamer" as designer Meredith Heron described in #BlogTour Vegas. Instalment One: Merriment.
What is BlogTour Las Vegas?
BlogTour Las Vegas 2014 brought design and construction bloggers to the Kitchen and Bath Industry Show; it included designer penthouse tours, showroom visits, and other stops on an inspiring 4-day design trendspotting trip, of which Mr. Steam was one of the sponsors. Check out everything BlogTour Vegas on Modenus.com and learn more about BlogTour creator Veronika Miller. Learn more about other BlogTours Mr.Steam has participated in, such as London and LA.
Many thanks to all the BlogTour Las Vegas bloggers and Modenus for your continued support and love for Mr. Steam.