Installing a Steam Shower: Builder's Perspective
---
"I install MrSteam units in every home that my company builds," says Tony Valentine, a third-generation builder whose grandfather, Homer C. Valentine, founded the family's original construction firm, H. C. Valentine, back in the 1940s. Tony joined the company under his father Lynn's leadership, when it was H.C. Valentine and Son. He established Tony Valentine Construction in 1984 when his father retired. And when you learn that Tony has built more than 200 custom homes and estates in Orange County, California, both large and small, you realize that's a lot of MrSteam steam showers!
Including steam showers in every proposal that he writes for prospective clients comes naturally to Tony, who emphasizes his company's "uncompromising level of performance, innovative creativity, timely execution and commitment to excellence." Considering that he has "never encountered an obstacle installing a MrSteam unit," it's clear how well MrSteam steam showers fit his mission. The award-winning steam products are always on the cutting edge of innovation, and their ease of installation and use speak clearly to that timely execution and excellence.
We asked Tony: How does he convince customers that adding MrSteam into their build or remodel is worthwhile? Tony responded: "My clientele understands the value of the MrSteam product. All we need to do is have one conversation about it – and it's approved."
Tony's first MrSteam installation occurred more than 20 years ago, as part of a custom-build for a 10,000 square foot residence located in Newport Beach. "My client was literally blown away by his steam shower," Tony recalls. That experience is what convinced him that steam should be an essential part of any future builds.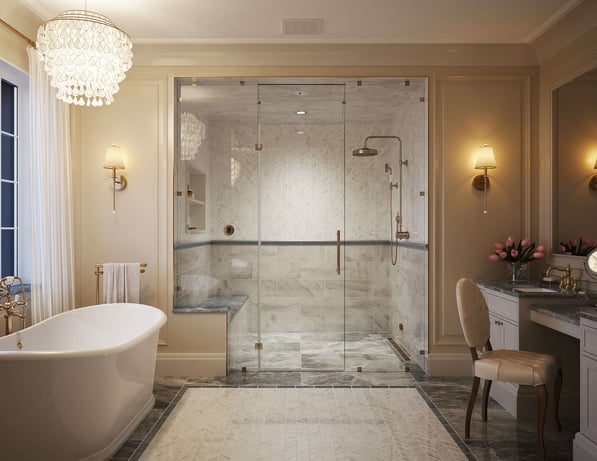 Another reason why MrSteam fits so clearly in Tony Valentine Construction's mission is the company's focus on "local, coastal-oriental construction that incorporates environmental considerations and is consistent to our dedication to ecologically favorable and sustainable building practices." All of MrSteam's products echo this commitment to the environment, being among the greenest of steam products on the market today. When Tony's clients realize that a 15-minute steam shower consumes just two gallons of water, compared to 40 gallons for a conventional bath, which reduces energy usage typically to $1 for an average steam shower session, they're certain to be pleased!
And for Tony, it's important that his clients are pleased – because he "establishes life-long relationships with his clients" and stands "firmly behind our product and pledge to service and maintain each home into perpetuity." For this reason, too, he points out that MrSteam's manual and instructions "simplify the end user's ability to operate the steam unit." He and his clientele both fully appreciate just how user friendly they are.
When it comes to advice for other plumbers, Tony emphasizes how simple these installations can be. "Just provide power and the simple plumbing required along with an accessible area to house the steam unit," he says. But he also understands how important it is to work with experienced licensed plumbers and electricians on these installations. It's very possible that he is not encountering obstacles because of his own staff. "My licensed plumbers and electricians are experienced and involved with every installation. They've been working with Tony Valentine Construction for more than 30 years."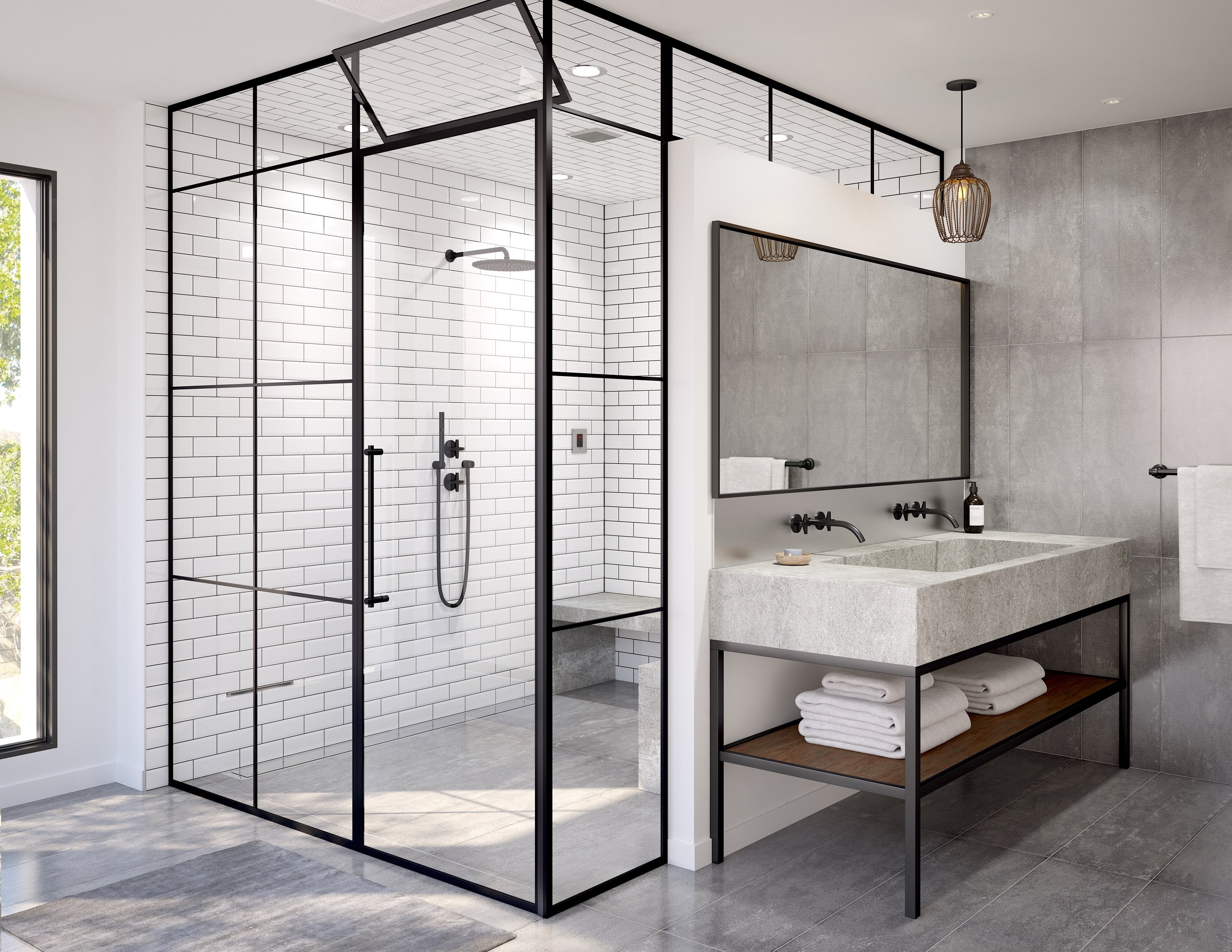 Tony feels strongly that more builders should include steam in their new builds and remodels – "use MrSteam on every home they build," he asserts. Part of this enthusiasm for MrSteam products stems from his own personal experience with steam showers. He built his family a 6,000 square foot home and included MrSteam as part of the build. Now he's in the planning stages of a new house. Naturally, those plans already specified a MrSteam unit.
And when we asked Tony: "What should clients do to prepare for their new steam showers? his response made us grin. "They should be prepared to smile when they start using their MrSteam steam showers," he told us. And we agree!