When You're Dreaming of Steaming, SteamLinx Sets the Stage
---
It's hour two of the all-hands staff meeting. There's a pause in the excitement as the IT guy is summoned to reboot PowerPoint yet again. Your shoulders still ache from that ill-advised third set of kettlebell deadlifts you had for lunch instead of the pasta puttanesca you really wanted. At this moment, you are staying alive for one reason and one reason only: the transcendently relaxing steam shower that awaits you at home.
When the workday is over and you finally cross your threshold, your hand reaches instinctively for the smartphone. Facebook check-in? Closing numbers for NASDAQ? Text from Mom?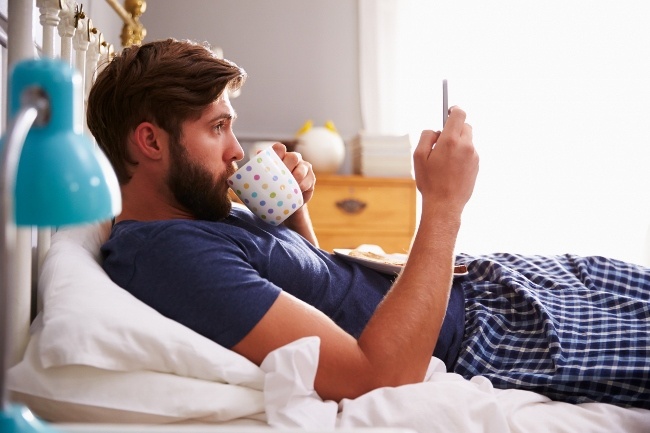 Oh, no. You're dreaming of nothing but steam, and SteamLinx is your new best friend.
Steam shower power in your pocket.
SteamLinx is a Wi-Fi-enabled remote system that lets you turn on your steam shower—and set temperature and duration—from an iPhone or Android device, anywhere on your home Wi-Fi network.
Just after you pull into the garage, or as you pour the morning coffee, or while the dog takes a final romp through the neighbor's hedges—press a button and begin preheating the steam shower. You've now got five minutes to get your clothes off.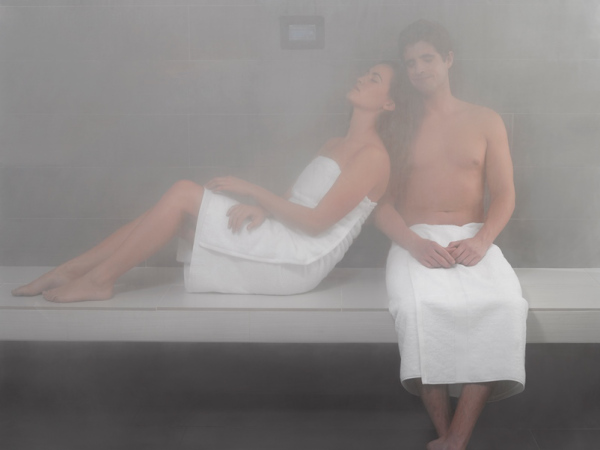 The therapeutic benefits of steam showers are well documented. The therapeutic benefits of waiting for steam showers to heat up are completely nonexistent. So MrSteam has created a sleek, intuitive mobile app that makes it possible to beckon the powers of steam while you tuck in the kids, load the dishwasher, or quickly invest in cattle futures before the markets close.
Installation is minimal. A small transmitter connects to your router, and another to any MrSteam E-Series generator. Download the app from the App Store or Google Play, and you're ready to go.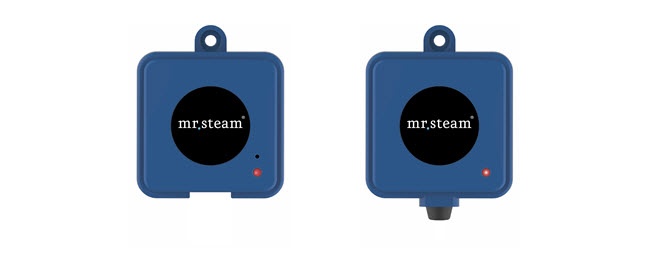 Simplicity is in the SteamLinx DNA. The system works with every MrSteam controller currently on the market, including the iSteam®3, AirTempo®, iTempoPlus®, and iTempo®. And it plays nicely with both Mac and Android devices. Because the last thing you need when you're trying to chill out is an electronic stand-off in the shower. The goal, after all, is to make it easier to relax.
SteamLinx knows what you need.
The system saves presets, so music, ChromaTherapy, and AromaTherapy preferences can all be triggered with a single tap. Is it a "Mystical Indigo, Cleansing Eucalyptus, Nicki Minaj" kind of day? Or a "Harmonious Green, Soothing Lavender, Best of Lynyrd Skynyrd" kind of day? That's between you and MrSteam.
What it won't be is a "loitering around the bathroom staring at the grout till the shower heats up" kind of day. When muscles ache, brains are fried, and pores are crying out for sweet release, there's no time for delay.
SteamLinx ensures that, as soon as you're ready, your steam shower is too.
***
SteamLinx is included in all of MrSteam's bundled steam shower packages, including iDream, iButler, AirButler, and Butler. Each package is designed to offer a tailored sensory experience and a sleek, simple interface for ease of use. You can also purchase SteamLinx à la carte, or with a side of pasta puttanesca.