The MrSteam Holiday Gift Guide
---
Hard to believe, but it's already time to start thinking about the holidays and what to buy for the important people in your life. But have no fear – MrSteam has you covered with this MrSteam Holiday Gift Guide – from the most luxurious of gifts to those for more limited budgets.
Let's start by thinking big!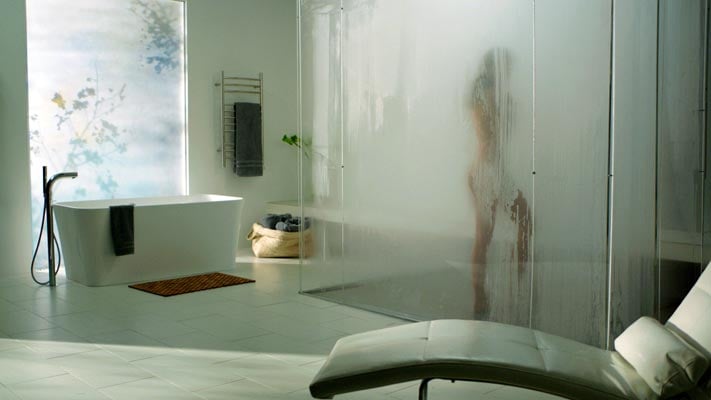 What could be more deluxe than that at-home steam shower you've been dreaming of?
While all of MrSteam's steam showers are market leaders, if you're installing a steam shower at home, you might want to consider our revolutionary new Linear SteamHead.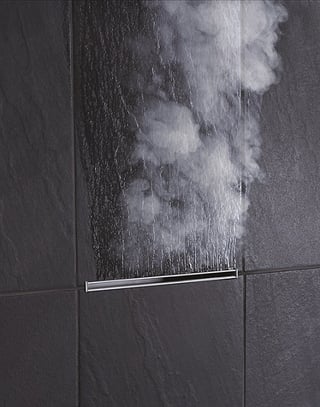 The patent-pending Linear SteamHead, with its sleek, slender, horizontal profile, disperses steam evenly, smoothly, and quietly, while remaining all but invisible. The clean, narrow opening of the Linear SteamHead emits a thin, undulating ribbon of steam, flowing upward in an even, gentle pace. Creating a "reverse waterfall," steam enters the room in a soothing yet dramatic manner.
>> See Award-winning Linear SteamHead from MrSteam Blends Seamlessly into Shower
But perhaps you don't think your small apartment or home has the room for steam? Think again!
The Steam@Home package from MrSteam is ideal for starter homes, urban living, and guest baths. Designed for smaller spaces and tighter budgets, Steam@Home lets you bring the luxury of steam into your life affordably and in a space as small as 3' x 3 ' x 7 '.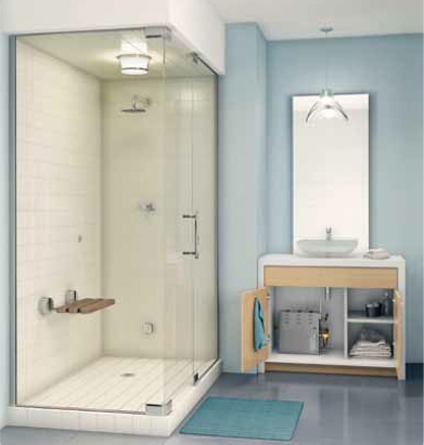 >> See Space-Efficient Steam Shower Ideal Luxury in Small Bathroom Renovation
Wait – you already have a steam shower?
Then you already know how steam can bring joy to you and your family, helping you relax, revitalize, and refresh. There are many add-ons for you to consider, all of which will make the steambathing experience even more rewarding – from steam therapies to simple additions that enhance the spa environment.
The gift of scent
The gift of scent, through Aromatherapy, is perfect for this time of year, helping you de-stress through the hectic holiday season and breathe more easily through the year's inevitable colds. Adding essential oils to your steam or shower can help awaken and stimulate, or relax and promote better sleep. MrSteam Aromas are a unique collection of natural fragrances that enrich the steam experience. Each aromatic oil offers a distinct fragrance with characteristic benefit.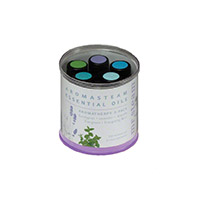 >> See How To Add AromaTherapy To Your Steam Shower To Invigorate Mind And Body
And Chakra Oils, extracted from organic flowers and plants to help you restore and repair, are yet another thoughtful aromatherapy gift. What could be better than connecting to your spiritual self and your chakras through these fragrant oils?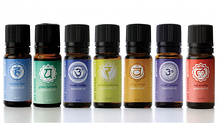 >> See SteamTherapy Chakra AromaTherapy Guide
>> See Feeling Down? Try MrSteam Chakras and Aromatherapy for Sensual Bliss
The magic of music
Music is, of course, a huge part of the holiday season. Imagine keeping the festive spirit alive while you bathe or steam by playing holiday hits. Or perhaps you would prefer to escape the craziness and find a way to decompress through the soothing sound of your favorite music. This is why MusicTherapy, brought to you through MrSteam's Audio Wizard, are perfect holiday gifts. This streaming Bluetooth sound system can be used in any shower, with or without a MrSteam shower system.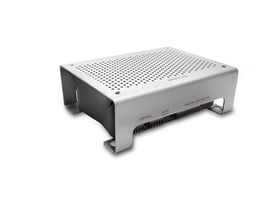 >> See Hear the Benefits of Steam with AudioWizard™
And if you are considering the magic of music while you steam, don't forget to install those MrSteam speakers, which help your music flow effortlessly through your inner spa sanctuary.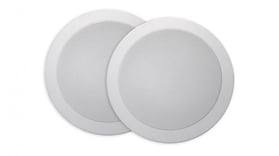 Color your holidays, change your mood!
ChromaSteam® provides mood lighting in the steam shower while you linger – with each color tapping into a different energy. ChromaSteam suffuses the steam shower with a spectrum of color from airy blue to sensual red. Use a single color or cycle through the options to truly color your holidays!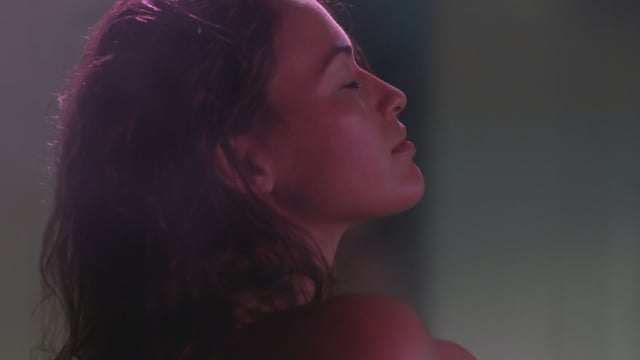 >> See How The Power Of Color Fits Into Chroma And SteamTherapy
A warm welcome in wintery weather
Of course, with the approach to the chilly temperatures of winter, what could be better than the warm embrace of a heated towel as you emerge from your steam shower or bath? This is a heart-warming addition to any spa sanctuary.
MrSteam's Towel Warmers offer a wide variety of styles, along with some wonderful add-ons such as a robe hook and aromatherapy dispenser to make this an even more complete gift.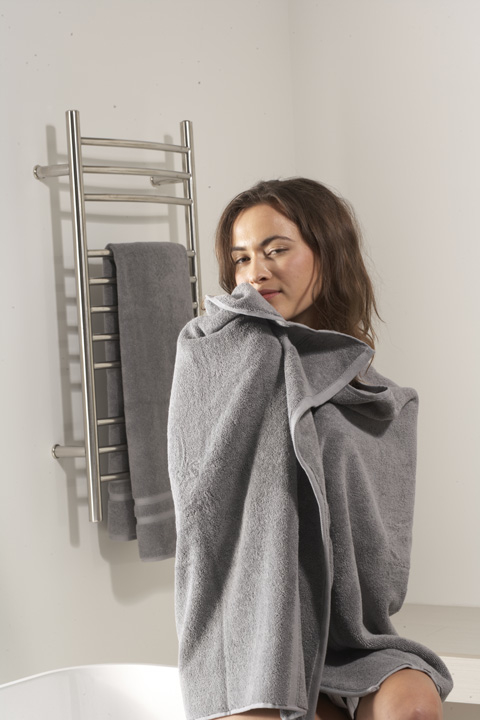 >> See MrSteam Towel Warmer for the Holidays: A Gift That Keeps on Giving
>> See Towel Warmers: The Necessary Luxury
And don't forget those smaller enhancements to your steam shower – because even little additions can make a big difference to your home spa experience. MrSteam has you covered there, too, with accessories such as our wall seat, recessed lighting, chlorine filter system, and more.
>> See Cut the Chlorine and Enjoy the Benefits of Steam
Indulge the body with TALA®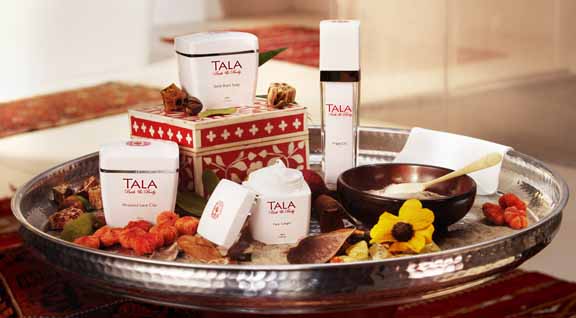 All amazing ideas, we know, but perhaps you're looking for something less expensive – yet just as impressive? Consider presenting family and friends with one or more of our many TALA® Bath & Body Products:
>> See Bring Hammam Spa Treatment Home with New TALA from MrSteam
Can't choose? We definitely understand! Instead, consider all of these Moroccan inspired, restorative products, together with an exfoliating glove – in one convenient gift set. This is one gift certain to delight and impress!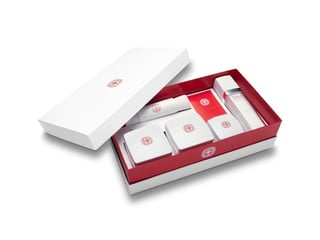 >> See Simply Heavenly: TALA Bath & Body Gift Set Review
Or…try us out
But what if you're not sure that a MrSteam gift is right?
Sometimes you simply need to try it out first – and here, too, we have a solution. Consider a day spa or hotel resort gift certificate by one of the many fine commercial venues that offer MrSteam amenities. Just pick a location close to your home, give them a call, and revel in the pampering of a revitalizing spa experience.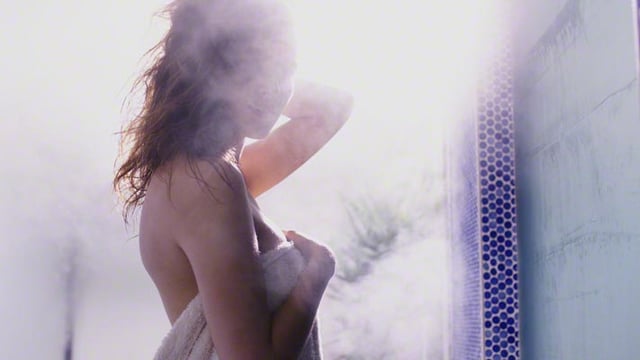 MrSteam wishes everyone a fantastic start to the holiday season – and we hope that, by helping you solve your gift-giving challenges early on with the MrSteam holiday gift guide, that you, too, will be able to relax and fully enjoy the festive days ahead!