Steam Bathing is Finally Getting its Moment in the Australian Sun
Australia is known for many things—its unusual wildlife (some adorable, some deadly), its outgoing people, its extraordinary beaches, its cosmopolitan and pleasingly accessible cities, a lexicon of slang words inscrutable to English speakers from other parts of the world, and, of course, vegemite. (This is admittedly an incomplete list.)
What Australia isn't much known for—though the tide is turning—is a culture of steam bathing. Scandinavia, Eastern Europe, Asia, and increasingly America have all embraced the pleasures and health benefits of the steam bath. Finally, with the help of some steam and sauna pioneers and perhaps an uptick of Asian influence in Australia's urban centers, steam bathing is getting its due down under.
Building on Deep Roots
It's not as if nobody on the continent had recognized the value of steam till now. The indigenous cultures of Australia have practiced a form of steam healing for thousands of years, and continue to, even as the methods they've perfected begin to creep into mainstream use.
In a traditional bush steam treatment, medicinal herbs, leaves, and nuts are gathered and burned in an open pit fire, as well as being boiled in pots of water. Eventually, the fire is doused, and layers of paperbark are dampened and laid over the smoldering embers. The person receiving treatment lies down on the paperbark and is rubbed all over with a salve made from the boiled-down plants, while breathing the aromatic steam that evaporates from the dampened bark. Arthritis, respiratory complaints, and other illnesses are treated this way. The plants used are gradually making their way into products and treatments offered by the tonier spas of Melbourne and Sydney.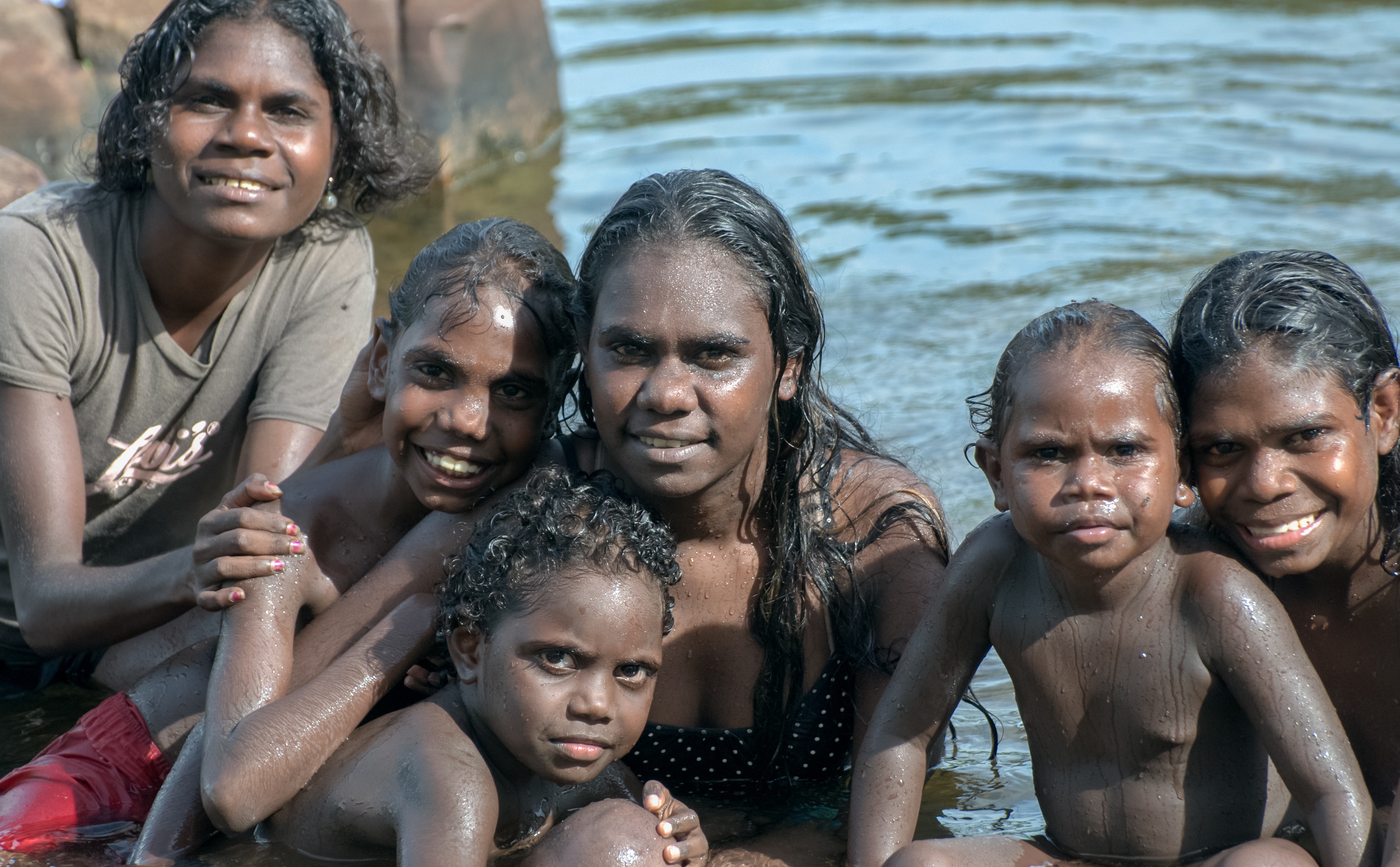 And, to be sure, the natural topography of this most diverse continent has always offered opportunities for bathing in thermal hot springs everywhere from Tasmania to the Northern Territory. Some of the best known can be found on Mornington Peninsula, where a local spa has created Japanese rotenburo-style bathing pools fed by natural subterranean hot springs, accompanied by saunas and the all-important cold plunge. Elsewhere in Victoria, one of the oldest traditional bathhouses in Australia, Hepburn Bathhouse, offers what they describe as a "steam ritual," in which a vigorous mineral exfoliation and other ministrations are performed by a therapist while both parties are immersed in a soothing aromatic steam bath.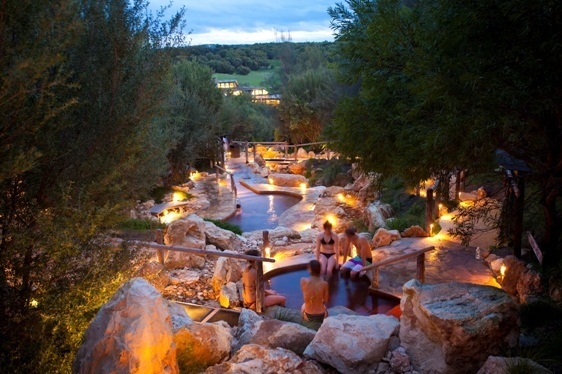 Peninsula hot springs
The Mataranka Thermal Pools are a popular destination for bathers up north, with Bitter Springs offering a less frequented alternative nearby. And if you find yourself in Tasmania, you can make a day of taking the waters at Hastings Thermal Springs after first exploring the area's network of dramatic dolomite caves, replete with stalagmites and stalactites (and guided by someone who knows which is which).)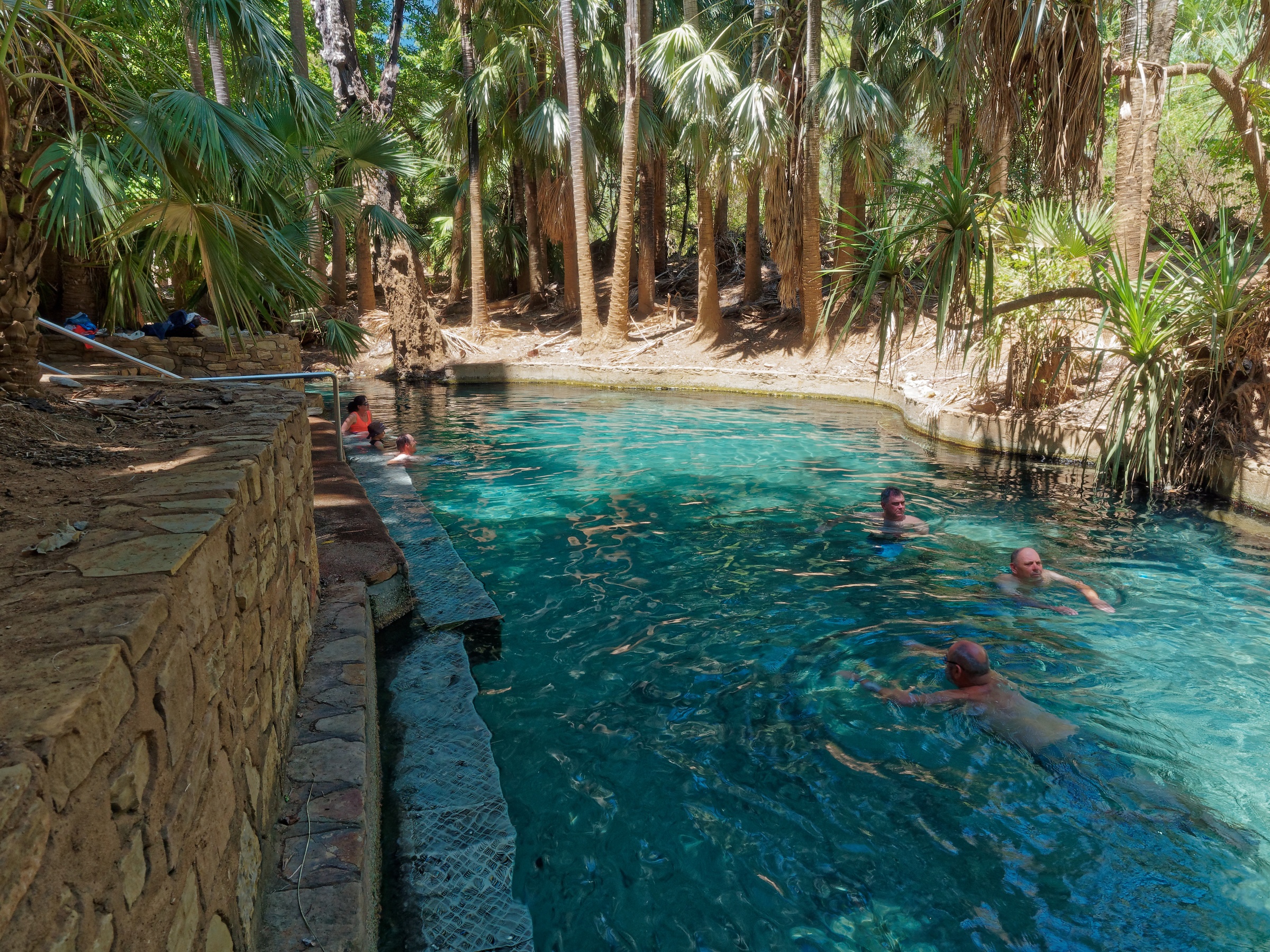 Mataranka Thermal Pools
To date, there's purportedly only one authentic Turkish hammam on all of the continent, Ottoman Turkish Bath in Sydney, and you don't hear a lot of local scuttlebutt about the latest jimjilbang opening in Koreatown—but a movement is afoot toward a greater awareness and appreciation of the therapeutic benefits of regular steam bathing in Australia.
How MrSteam is Inspiring a Steam Revolution
The charge is being led by two blokes: Dr. Jack Tsonis, President of the charmingly named Australian Sweat Bathing Association; and Adrian Barr, who is filling Australia's steam void by marketing residential steam shower equipment manufactured by MrSteam, the U.S.-based industry leader. Adrian established his company, Geyser Luxury Steam + Sauna, when he spotted potential in the near total absence of steam shower expertise, or even awareness, throughout Australia.
"Steam bathing is very much in its infancy in this part of the world. It's not the norm," Adrian explains. "In Australia, we tend to follow European trends. Our industry was driven by dry sauna suppliers and builders. Steam wasn't as profitable for them to sell. But I became interested in what I was seeing emerging from North America, particularly from MrSteam." Beginning five years ago with little more than a new name and a desire to promote steam through educating the end user about its benefits, Adrian saw his company progress quickly from one sale per month to one per week, to a current rate of sales approaching one per day.
"It's been a whirlwind five years."
Benefits for All Lifestyles
Adrian's customers are as likely to be owners of modest homes as of luxurious estates. "Certainly there are installations in the harbor-side mansions of high-flying executives in Sydney, but we've also sold in Mount Isa, a remote mining town in Northern Queensland."
He notes that people from all walks of life are drawn to home steam showers as much for their therapeutic benefits as for the promise of relaxation. "Sports recovery is often a key part of the decision. There are those who have health difficulties, respiratory problems. Steam fits into many lifestyles very well."
Jack Tsonis couldn't agree more. A college professor and devoted champion of all things sauna and steaming, Jack founded the Australian Sweat Bathing Association to engender what the ASBA website proclaims a "new Australian sauna culture." The ASBA hosts regular public sauna events and lobbies for the construction of public saunas and steam rooms—perhaps emulating Japan, where no self-respecting town lacks a public onsen. The organization promotes the wellness benefits of sauna bathing, and advances several other initiatives related to technology, research, and standardization of sauna practices throughout Australia.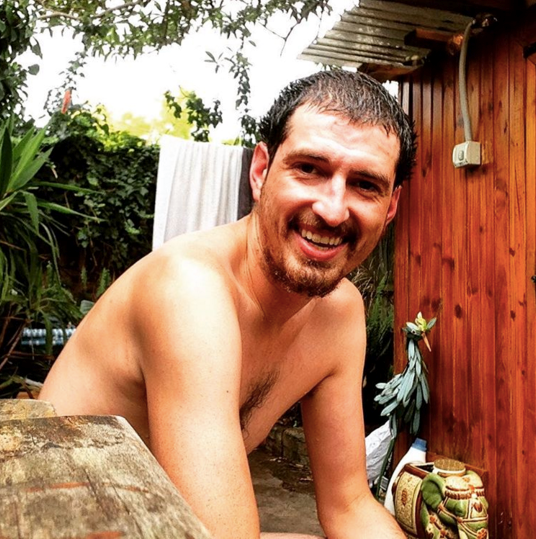 Dr. Jack Tsonis
As a clue to the galloping enthusiasm with which the ASBA approaches its mission, the organization intends to one day build a national headquarters, which would take the form of "an epic public bathhouse, a palace for the people," as Jack describes it, "where the community could come regularly for the purpose of social connection and physical regeneration. To count as epic, it would need to have several saunas at different heat levels, a good steam room or two, some hot pools, and—essential—a large, freezing ice bath."
With Greater Understanding Comes Wider Adoption
For both the ASBA and Geyser, the first and most crucial step is education. Most enthusiasts take it as a given that regular steam bathing can reduce stress, promote happiness, and ameliorate skin conditions, respiratory issues, muscle soreness, aching joints, even symptoms of the common cold. But as Jack Tsonis will acknowledge, there's very little scholarly writing or research on the subject, at least in English. So he has founded the International Journal of Sauna Studies, which is currently accepting submissions on the science, culture, and technology of saunas and steam baths.
"The goal here is to generate more research so that we can make compelling pitches to government and other stakeholders towards the establishment of more sauna and steam facilities that are public, affordable, and high-quality," Jack explains. "Unfortunately, thousands of years of anecdotal evidence is not enough—we need much more in the way of robust scientific and social-scientific evidence."
For Adrian's part, he spends his days interacting with industry professionals and helping them gain the understanding they need to meet the increasing demand for residential steam showers.
"It's great when we can get the demand from the homeowner. The next step is to educate the architect, the designer, and the contractor. They're particularly concerned about the practicalities of waterproofing and layout. 'Where should the control be? Where should the outlet be?' That's because there's a dearth of familiarity here. Interior designers want to know what will it will look like. They want to know that they can achieve their visual and aesthetic goals within a steam environment."
Perhaps as a harbinger of what's to come, Adrian recently worked with a client who installed no fewer than four steam showers in his home on the Gold Coast. For his other residence in Sydney, the same client is going even larger: Installing a full-fledged steam room with plenty of space for family and friends.
As Jack Tsonis would note, steaming offers not only wellness benefits, but social benefits as well. In this most socially outgoing of nations, some Australians are catching on—and it's a sure bet that more are soon to follow.