New Lexington Towel Warmer Collection Combines Form, Function and Flair
---
We've all done it – lingered in the shower, the bathtub, or the steam bath, not wanting to get out and face the chill of the bathroom or spa. We've let the water run, dreading the goose bumps on our skin, the tepid air that makes us shiver. And of course, we've wished for a way to extend the warmth as we stepped out onto the rug or the tiled floor.
Have you ever snuggled in a piece of clothing or towel fresh from the dryer? The heat permeates your core, making you feel cozy and toasty. Wouldn't it be wonderful if you could have that sensation every time you leave the shower?
Gently Heat your Towel or Bathrobe with a Towel Warmer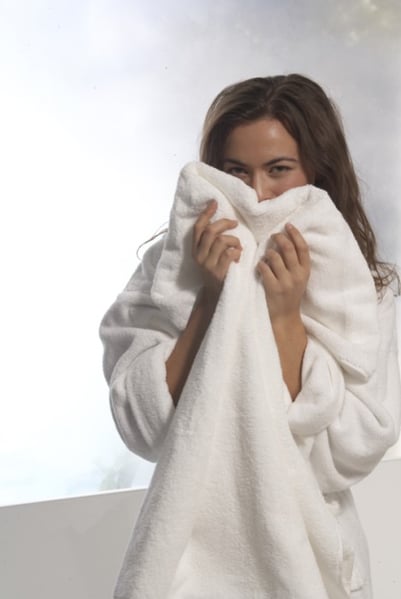 If you've ever spent time in Europe or the UK, or frequented certain luxury hotels, you've already experienced that wonderful feeling of being able to snuggle in warmth. Towel warmers that gently heat your towel or bathrobe while you're taking your bath or shower are much more common in these locales than in American bathrooms. This simple treat allows you to step out of the bath into a warm embrace, providing you with that "ahh factor" that makes you feel good all over.
Experience the Newly Launched Lexington Towel Warmer Collection from MrSteam
MrSteam has offered towel warmers for years, but recently they've come up with an enhanced collection that may just tempt you into installing one in your home spa – the newly launched Lexington Collection. By listening to customer feedback, the wizards at MrSteam decided on industry-leading enhancements that make the towel warmer experience even more delightful.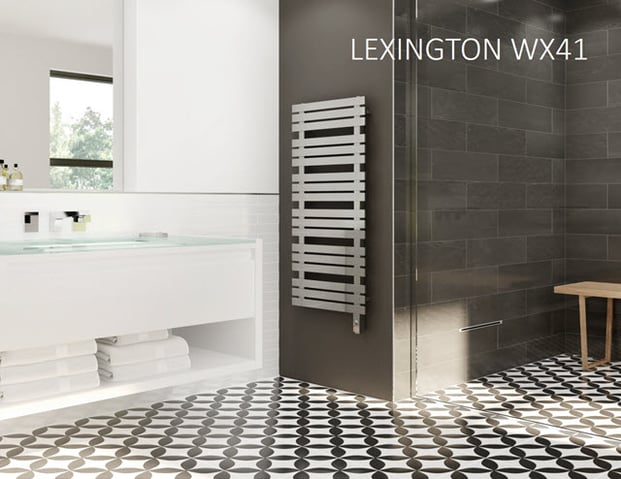 The Lexington Collection was created with an architect's eye, combining utility with modern aesthetics, using industrial interior flair that provides sophisticated, contemporary elegance suiting any bathroom design. What other styles attempt to conceal, industrial design daringly puts on display.
Industrial Design Combines Function and Form
Created as contemporary interpretations of industrial inspirations, using polished and brushed stainless steel tubing and slats, these pieces fit equally well in urban, contemporary, and loft style settings.
These thoughtfully designed pieces take on the stylishness of warehouse-styled art objects, with their distinct polished or brushed stainless steel surfaces, turning bold structural elements into showpieces you can proudly display in your home.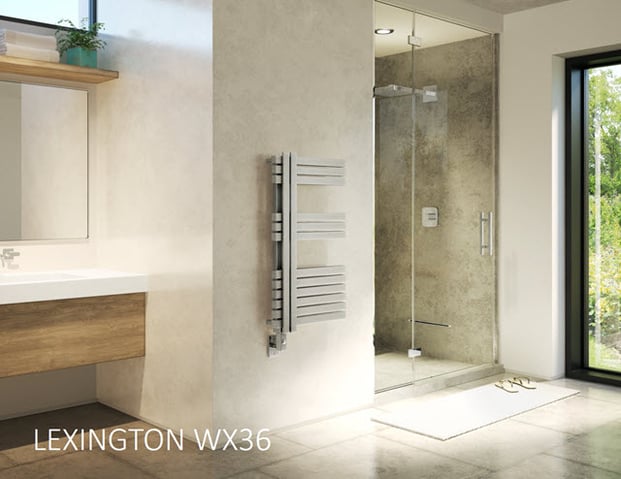 Nor is this collection merely a fashion statement. A hallmark of industrial design is the pronounced use of function as well as form, incorporating engineering and mechanical ingenuity – and the Lexington Collection does not disappoint on this score either. The wide stainless steel bars radiate heat more effectively, creating a better distribution of warmth throughout the entire towel or bathrobe.
Of course, each towel warmer comes standard with 24-hour digital timer and matching timer cover plate. This helps you conveniently pre-start your towel warmer, making sure that it makes your towel or bathrobe huggably-warm at just the perfect moment. And the timer also ensures that the warmer also automatically shuts down, so that you or other bathroom users don't leave it switched on inadvertently after use. This is, of course, a critical way to conserve energy, especially if your family includes someone who may love the warm towel sensation – but who always forgets to switch off the power!
Five Fabulous Models in the Lexington Collection
There are five fabulous models in this new collection. One of them will surely be the size and shape that best suits your personal space.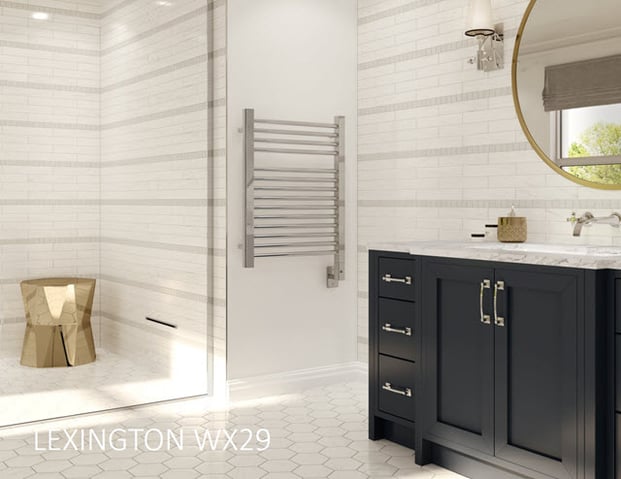 The WX36 model is available in brushed stainless steel. The other models in the collection are available in a choice of brushed stainless steel and polished stainless steel.
As with all MrSteam products, all Lexington Collection models carry a two-year warranty and are cULus-Listed.

Stay Warm and Cozy in your Personal Home Spa Sanctuary with a Towel Warmer
With winter's chill fast approaching – and with an autumnal nip already in the air – it's undoubtedly the right season to find ways to stay warm and cozy in the sanctuary of your personal home spa. And if you can add to the appeal to your bathroom with these exquisite pieces that combine form, function, and flair, that's a serious plus!