How PIRCH Sells Spa Steam Showers, Making Moments Count
---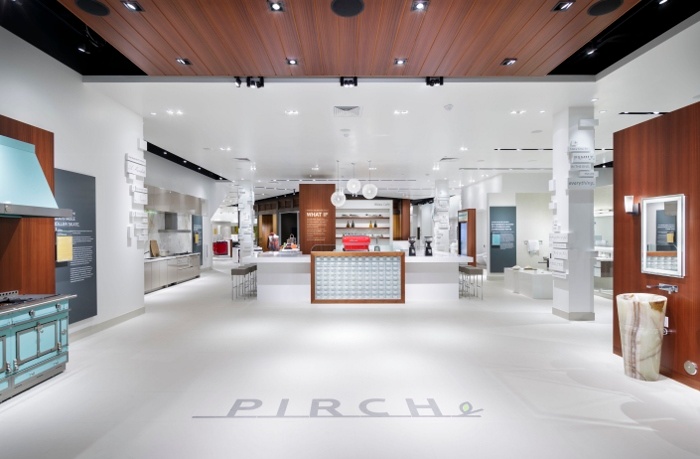 If you build it – in a chic location with a world-class showroom – homeowners will come, and in droves. When they do, orchestrate a perfect experience that inspires them to dream. That in a nutshell is PIRCH's game-changing philosophy of selling luxury plumbing, including spa steam showers.
Dazzling Apple-Caliber Showrooms Create Unforgettable Experiences
Now with eight dazzling showrooms in exclusive retail locations around the country, PIRCH has appeared on the prestigious Forbes' 2014 list of "America's 100 Most Promising Companies" and House Beautiful magazine's 2014 "Most Amazing" list, among other accolades. CEO and Co-founder Jeffery Sears was recently named "Disruptor of the Year" by the National Retail Federation and one of the "100 Most Intriguing Entrepreneurs of 2014" by Goldman Sachs.
His colleague Danny Swaim, Vice President, Business Development, elaborates about the pioneering approach PIRCH brings to upscale plumbing, as well as appliances and outdoor living.
"Until we came along, the only time people shopped for steam or a faucet was when something was broken and they needed a replacement. Or when they were remodeling or building and had a hole in their home to fill," he notes.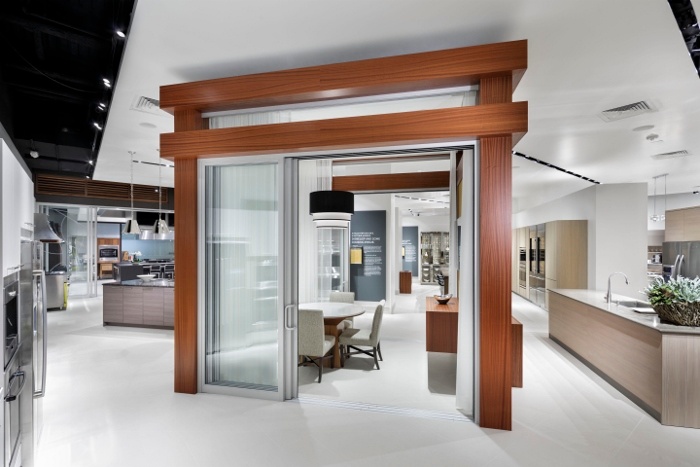 PIRCH, however, sensed the market could expand way beyond the limited number of need-based customers if consumers could be inspired to dream.
"For us," he says, "the questions was 'How do we expose these luxury industries to the right demographic? And make it attainable?'"
PIRCH has found the right demographic in Apple-caliber showrooms located in or near upscale malls in San Diego, Costa Mesa, Glendale and Rancho Mirage, California; Dallas, Texas; Chicago, Illinois; Atlanta, Georgia; and most recently in Paramus, New Jersey. (A showroom in New York City's chic SoHo neighborhood is planned for 2016.)
In each showroom, PIRCH orchestrates a highly choreographed experience that first inspires visitors to dream about having special moments in their lives, and then explains how attainable their desired lifestyle can be.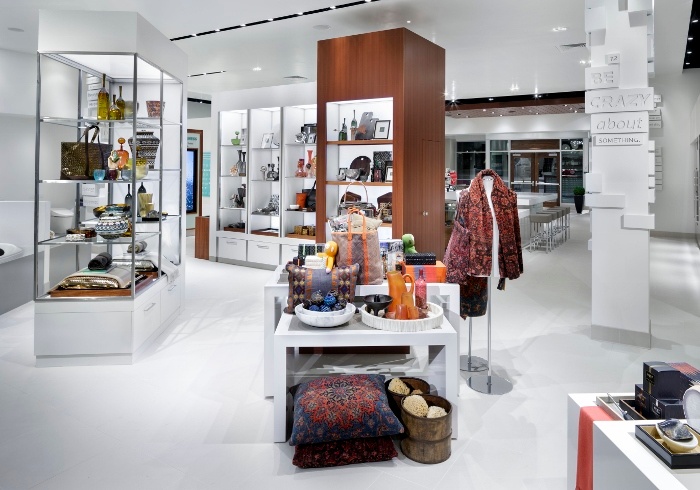 Exclusive upscale retail locations are key to its success. Companies have to be invited into the NorthPark Center Mall in Dallas or the Westfield Garden State Plaza mall in Paramus, where the well heeled shop at Gucci, Neiman Marcus and Tiffany.
"You can't walk in and say 'I want to lease here'," Danny points out.
A proven, duplicable concept with showroom design by the internationally acclaimed firm FITCH and plenty of hard work helped put PIRCH on the A-list. Its San Diego showroom in the open-air Westfield UTC mall took the top spot in this year's KBIS Innovation Showroom Awards.
Danny admits that with these types of showrooms, "90 to 95% of people are not looking for something when they come in." However, he adds, "Our stores look open and inviting, and people wander in and end up experiencing something different."
From The Bliss Cafe to The Sanctuary for a True Steam Therapy Experience
PIRCH is "hyper focused" on every detail of what a guest sees and experiences. "We methodically thought about the journey of the customer who wasn't planning on coming into the store," Danny explains.
It begins at The Bliss Café where guests are offered "a complimentary handcrafted beverage" and perhaps a pastry freshly baked by a member of the PIRCH Culinary Team.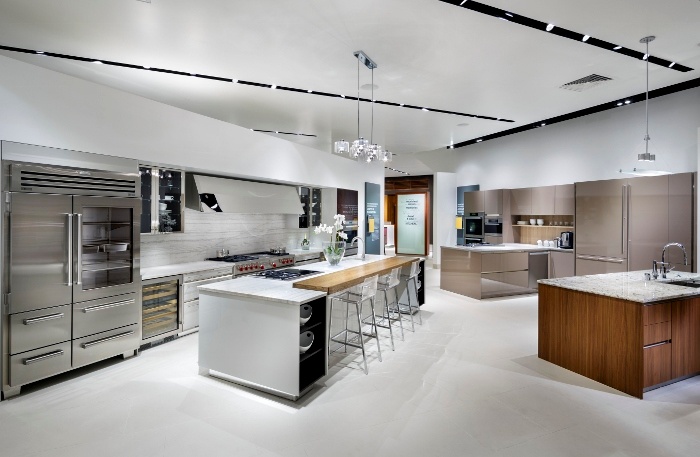 At this point, guests may be thinking, "I just left Tiffany's and that didn't happen there. I don't understand what you do."
But then they walk around, and on average end up staying for over two hours.
They come upon a space known as The Sanctuary, strategically located about an hour into their showroom journey. Danny explains, "That's when she's thinking 'I'm starting to get this, everyone is so nice here.' "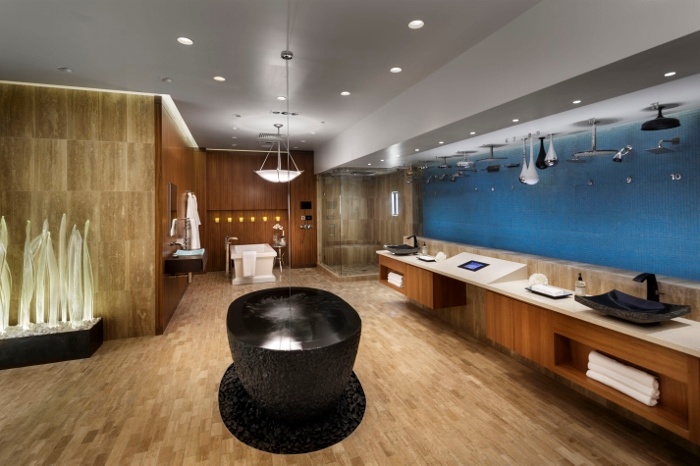 The Sanctuary (see image above) is set apart from the rest of the showroom and has a quiet, serene feel. It features a working MrSteam steam shower including chromatherapy, aromatherapy, music and the latest iSteam controls, a Gessi showerhead and a BainUltra tub. Customers can reserve times outside normal business hours to test out the spa steam shower.
The reaction PIRCH hopes a guest has at the Sanctuary is, "I cannot believe this. I thought my bathroom was amazing and now I know it's not." It creates dissatisfaction. And here is where the idea of attainability begins to take hold.
Until then, visitors may have seen a fabulous bathroom on a TV show and dreamed about it for a while, but then dismissed it, thinking, "that could never happen in my home."
PIRCH Focuses on Making Moments Count
"We know she's not going to buy from us that day, but we want to show her she can have moments she didn't even know were possible," Danny explains. In fact, the PIRCH mission is "to make moments count."
"A steam shower isn't a generator and a steam head and a control. It's 15 minutes in the morning with eucalyptus. That's your rejuvenation, that's your moment," he emphasizes.
"People aren't interested in stuff; they want moments," Danny insists. "That's what's lost a lot of the time because showrooms generally get caught up selling stuff. We want guests to see what's possible."
PIRCH introduces steam early on in the process, not at the end, "because we are so passionate about it. It's not an add-on like a warranty, it's the heart of the bathroom," says Danny.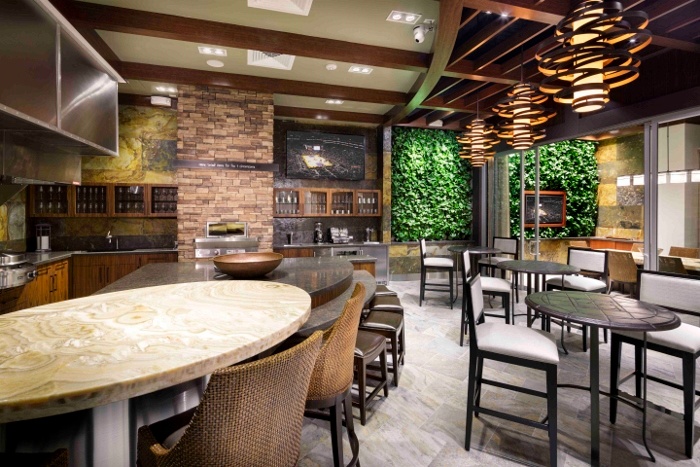 "Typically people start with the faucet and that determines the design. But steam is not a design decision. We start with lifestyle decisions like private wellness."
PIRCH salespeople or "lifestyle advisors" help define how someone can best allocate their budget for a life-changing moment, like adding a steam shower to bring an emotional private wellness experience into their home.
Educating Consumers About Steam Showers Is Important
Danny notes that people are more discerning today, looking at what a product does for them. "In our world, when people understand they can truly have steam in their master bath and use as often as they want, and it's not outrageously priced, that's a value they'll invest in." If you tell them why they want aromatherapy or chromatherapy, they'll invest in it."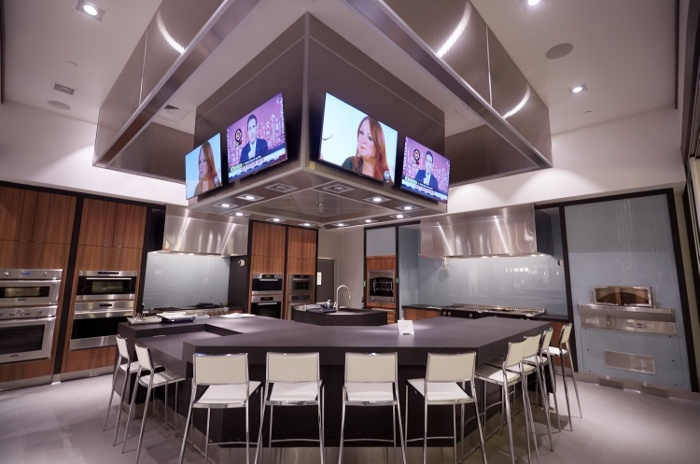 Because there's more information out there than ever before, including more bad information, PIRCH feels its job is to educate consumers.
"The number one thing that is different about us is our culture," Danny says. While proud that PIRCH has been compared to Starbucks and Apple in how they disrupted the way in which coffee and computers are sold, he cautions, "We are never complacent. We are always thinking about what we are not doing. Productive paranoia or the good-to-great concept is part of our DNA."
To get the culture right, PIRCH teaches its 500+ lifestyle advisors about neuroscience.
Its HR Manager, who carries the title "Ambassador of Joy," has built a curriculum around the science of the brain, explaining for example, how positive experiences increase dopamine and serotonin, and dissipate negative chemicals.
We tell our people, "Your one job is to make your moment with her the best moment of her day. Pay it forward. Smile, be genuine, know you are changing people's lives," Danny says.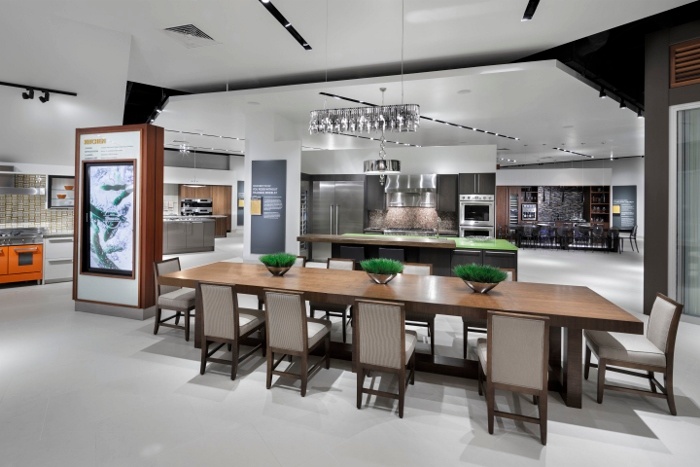 People who may never remodel a bath still leave feeling good. "The tom-toms may beat slowly at first, but then they get louder and louder, and all of the sudden we have advocates," he points out. "6,000 to 7,000 people come through our store in Dallas every week. That makes three to four hundred thousand a year. They have a good in-store experience, playing with the steam and dreaming. That's meaningful."
With this feel-good attitude, it's no surprise that PIRCH teamed up with MrSteam, known as Feel Good Inc. "We align with MrSteam so well because we both are so intent on delivering better experiences for our guests," Danny points out. "Anyone who knows Mrs. Steam (aka Martha Orellana) knows she has the same passion about steam that we do."
He adds, "It was a big bet on us in 2009 when we started. But Martha wanted to be a part of this, and change the consumer experience with us."
Because it takes a lot to build out its showrooms, PIRCH needed to know that MrSteam would be financially stable for years to come.
"I want to sell more steam than anyone in the world, because it's life changing. But even without steam, we still want people to get the private wellness concept of having 10-15 minutes a day for themselves," Danny says.
That's certainly paying it forward.