Frequently Asked MrSteam Commercial Steam Bath Questions
---
Dan Reinert, Vice President of Sales, is happy to respond to some of the most frequently asked questions about MrSteam commercial steam baths. This article is the third in a series of MrSteam Team blog posts, in which we bring you first-hand knowledge you can use as you integrate steam into your home or commercial venue – from initial design through installation, use and maintenance.
If you're thinking of adding steam to your commercial venue, you may have questions about what's involved, who to consult for the optimal set up, how to approach the project, what steam components you need, and how to maintain your new system.
We have been helping companies like yours for decades and are we are here to answer your questions and help make the process of adding steam as relaxing as taking a steam. A wide spectrum of commercial venues have trusted us with their steam needs, from luxury hotels like the Ritz Carlton to YMCAs, medical day spas and athletic arenas.
So, if you are ready to learn more about providing your visitors and patrons an unparalleled steam bathing experience, we offer the following answers to the most commonly asked questions.
Commercial Steam Room Design and Installation Questions
What do I have to do to start including steam in my commercial venue?
While methods vary, we've found that the most common way to include steam in a commercial project is through the specification of an architect or an engineer. Many hotels have staff on board who are qualified to ensure that products such as steam are part of hotel planning.
If you're just getting started with steam, you will probably want to reach out to a wide cross section of influencers, including but not limited to:
Architects
Engineers
Designers
General contactors
Developers
Plumbers and electricians
What are the different types of commercial steam baths offered by Mr Steam?
There are two variables that help us determine the answer:
The amount of time that the steam room will be in operation during the day
The physical size of the room
We suggest using our CT Day spa generator for rooms that contain fewer than 675 cubic feet and which are used six hours a day or less. This commercial steam room generator is provided with all of the apparatus needed for complete operation of the room.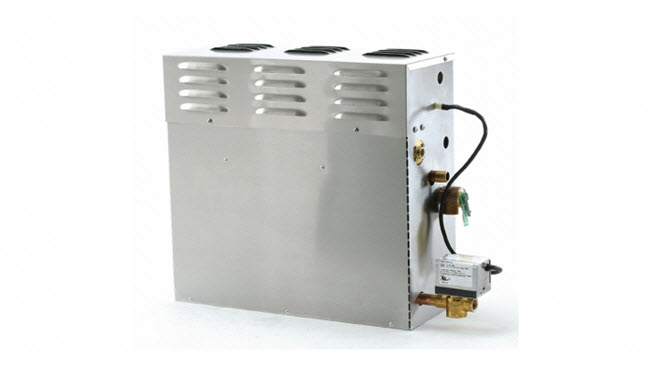 If the room will be in more continuous use or is larger than 675 cubic feet, you should opt for MrSteam's CU series of pressurized boilers. This equipment is constructed specifically with durability in mind, and is capable of running 20-22 hours a day, seven days a week.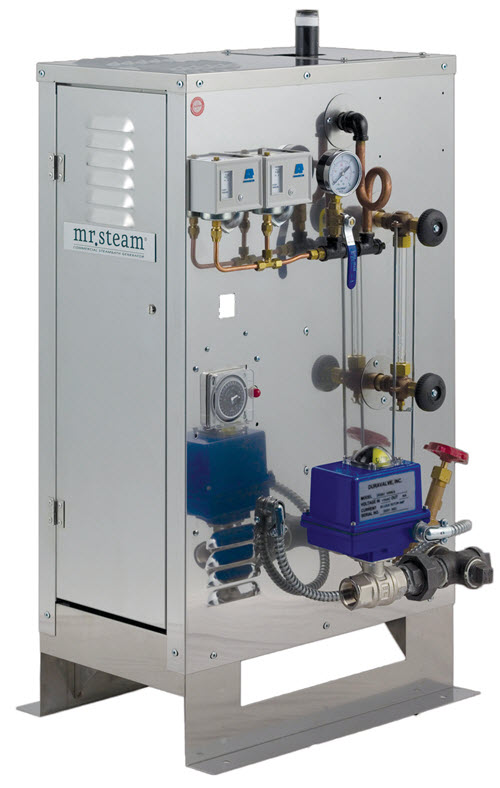 How do you determine the steam room's size and associated generator?
You can find the proper size by multiplying the inner dimensions of the steam room by length width, and height to find the total cubic feet of the room. Because commercial steam rooms run for extended periods of time, you do not need to upsize for materials like marble or stone. These materials are calculated as part of a residential homeowner's requirements, because homes generally operate the generator from a cold start.
Who commonly designs commercial steam rooms?
While MrSteam supplies the commercial steam generators and is always happy to answer questions, we don't provide actual room design.
Generally, an architect and general contractor are employed to manage this task. However, as most commercial steam rooms are constructed of tile, MrSteam always suggests that these professionals consult the Tile Council of North America's guidelines to construct commercial steam rooms.
Steam Room Operation Personnel Questions
What personnel are required to operate a commercial steam room?
A successful steam room requires both a plumber and an electrician to complete installation and to operate it.
What is the role of the plumber?
A plumber must connect a water line to the commercial generator, along with a steam line that originates at the generator and is brought into the steam room.
Because commercial steam rooms are often in continuous operation, it is important to blow down or drain the steam room daily. This may require connecting the generator blowdown to a drain line or a blowdown tank, specifically in those cases when it is a code violation to discharge hot water into a drain.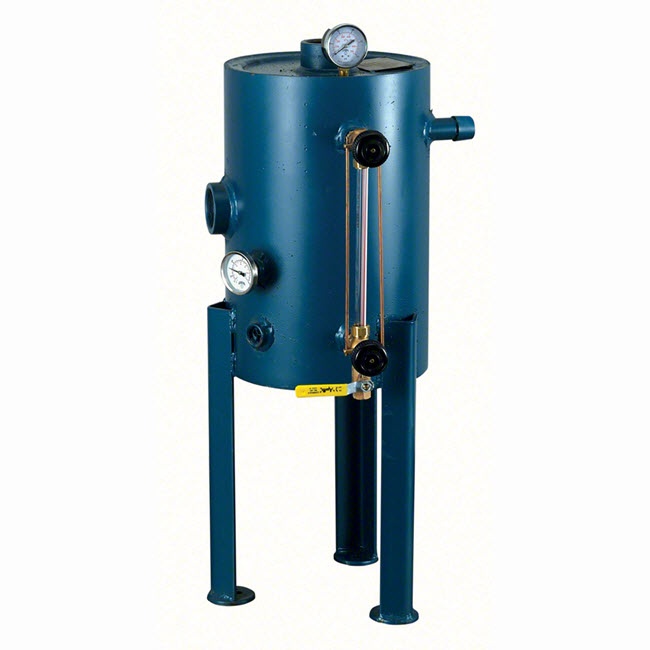 What is the role of the electrician?
The electrician supplies power to the generator, as well as a separate 120 v power supply to the steam generator to operate the controls. This includes installing:
The temperature control on the generator
The steam solenoid on the steam line
The sensor inside the steam room
The time clock that operates the automatic blow down valve.
The electrician must be aware of the voltage and phase required to operate the generator. Control voltages and cycles change from 60 cycle 120v within the United States to 50 cycle 220v in many foreign countries. It is always important for the electrician to let MrSteam know where the generator will be shipped. This is paramount when manufacturing the generator, as shipping the wrong voltage to a job site is always costly.
Electricians must also be aware that they will provide the control voltage separately to run the temperature control, blowdown and any other accessories specified with the job.
Questions About Equipping and Operating the Steam Room
What essential items are needed in MrSteam's commercial steam rooms?
Once you determine the appropriate generator based on the room's size, you will need to order three components for each steam bath:
The commercial steam generator. The purchase order must include the appropriate voltage and phase.
The control package, which consists of the digital one temperature control and sensor, steam solenoid, and steam head with steam deflector.
The automatic blowdown assembly, which includes the 24-hour seven-day time clock.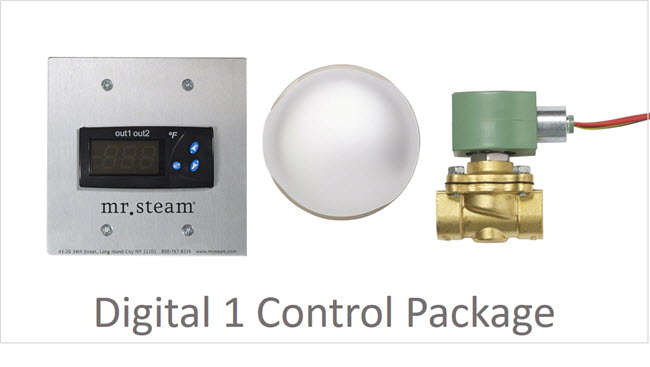 Are there any other options that a club may order to enhance their steam room?
There are several options that will add to the efficiency of operation as well as guest enjoyment:
In areas where you cannot blowdown water directly into a drain, clubs can order a blowdown tank. This is a holding area for the heated water discharge until it cools to an acceptable temperature to discharge into a drain.
In some venues, where patrons may not use the steam room for an extended period of time, a timer installed on the outside of the steam room and wired into the solenoid provides instant steam for the bather.
MrSteam also manufactures UL-listed vapor-proof steam bath lights which are ideal for installation inside a steam room.
An aroma pump which automatically injects aromatherapy essential oils into the steam room on a timed basis is an excellent club addition.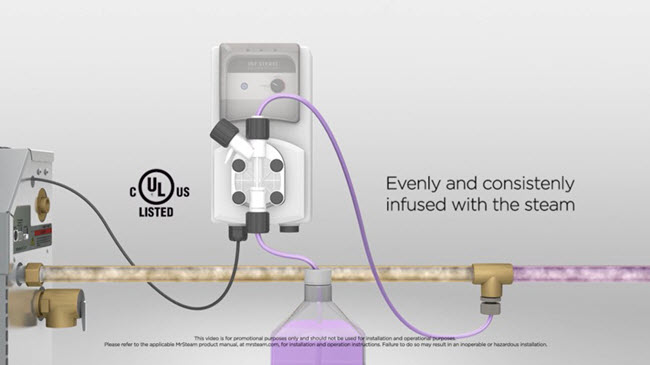 Another interesting new option is our linear steam head. This innovative design results in a significant reduction in noise and better distribution of steam inside the steam room.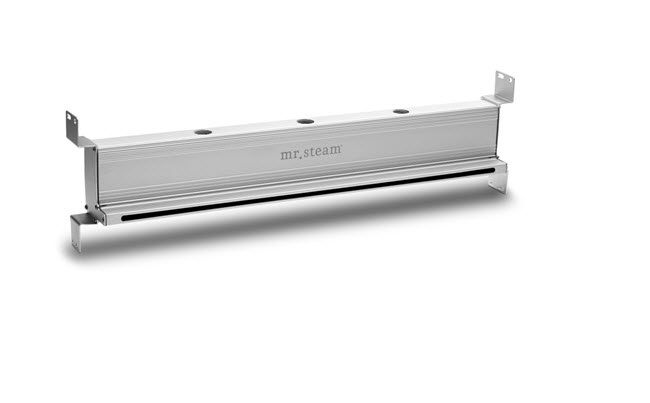 What kind of maintenance is required for a steam generator?
A daily blowdown of the unit should be considered mandatory. While this can be done manually, the smart choice is to add the automatic blowdown assembly with the 24-hour 7-day time clock so that the process is handled automatically for the club.
A monthly inspection of wiring is suggested to detect any possible leaks.
Generators that come with probes should be inspected every three months to ensure that no debris or sediment has built up inside.
Generators that use a McDonnel Miller outside feeder assembly (MrSteam CU 2000 units and higher) should be checked every three months to prevent scale build up.
MrSteam's commercial installation manual lays out a detailed plan for maintenance on all of their generators.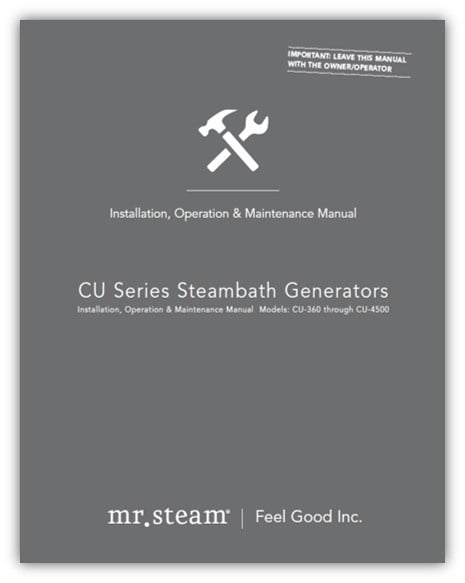 What type of water quality is required for MrSteam commercial steam baths?
Water quality varies from location to location. MrSteam's commercial installation and operation manual (page 10) offers a detailed breakdown of acceptable water feed quality that can be used in both generators and inside the tank. Club operators should meet with local water quality personnel to guarantee that the water flowing through their units is treated properly for long-lasting durability of the equipment.
Questions About Commercial Steam Rooms around the World
How do commercial steam rooms differ in other parts of the world?
In the United States, commercial steam rooms are traditionally constructed from tile and have straight walls and ceilings.
In Europe and parts of the Middle East, they will often take the shape of a Hamman, which includes a domed roof. Temperatures often vary in these steam rooms.
In addition, some European steam rooms are pre-fabricated out of acrylic and similar man-made materials and are modular in construction.
What are some of the more famous commercial installations that have opted for a MrSteam steam room both in the United States and around the world?
Luxury hotels such as the Ritz Carlton to the Shangri La, Taj hotels, W hotels and the Four Seasons have all included MrSteam steam baths, selecting them for their exceptional quality and reliability.
In addition, prestigious health clubs such as Equinox, 24-hour Fitness, and the YMCA use MrSteam in their installations.
Many renowned sports teams also have MrSteam installed in their stadiums and training facilities. These include the Cleveland Cavaliers, Miami Heat, Atlanta Falcons, San Francisco 49ers, and New Orleans Saints.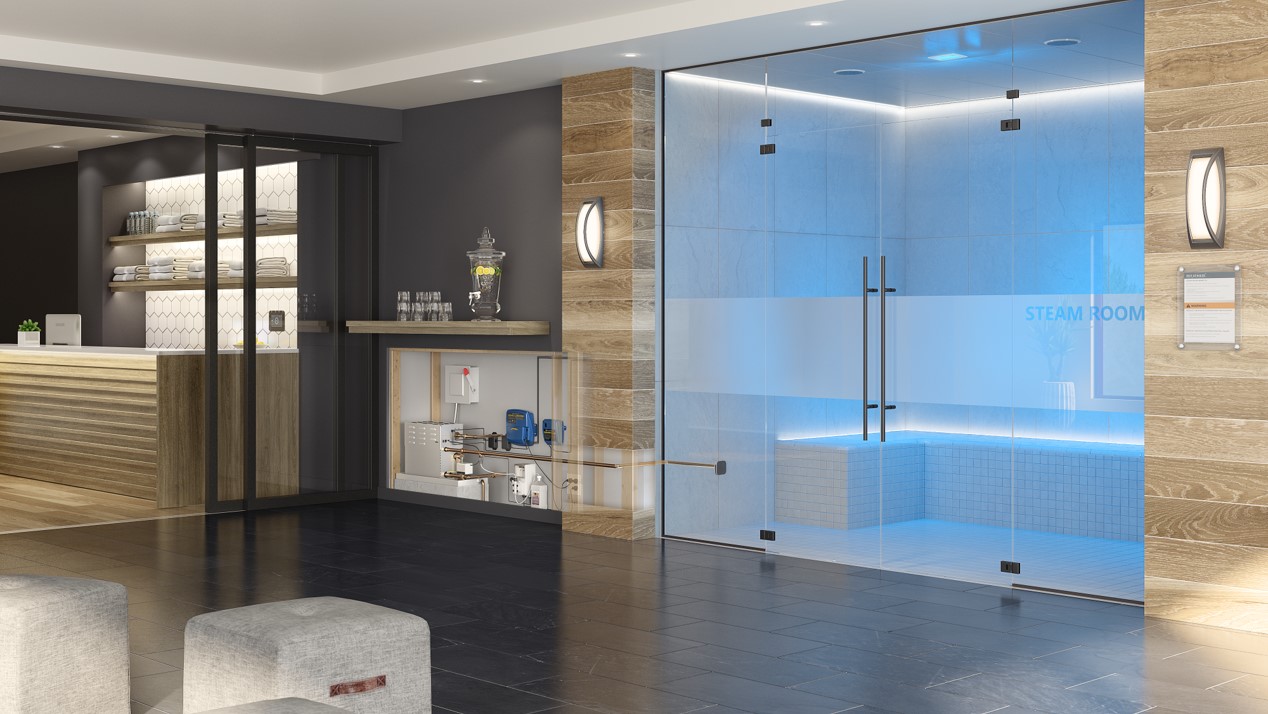 Questions About Getting Started with Commercial Steam
What do I need to get started with my own commercial steam bath project?
There is a wealth of information available at mrsteam.com. If you need more specific information, our Customer Service Experts in New York City and Los Angeles are available to assist you eleven hours a day, from 8 am to 7 pm.
Or you can go onto Mr Steam's web site and locate the premier dealer closest to you.