How Including Steam Enhanced the Lives of a Busy, Young Family
When you're a working couple with children under the age of five, don't you often wish to find a place to escape to? That's especially true when you live in the hustle and bustle of Los Angeles, CA, with its long commutes, impossible parking, and high-stress lifestyle.
So when Erica Islas, of EMI Interior Design, asked her Los Angeles clients – a couple in their mid-30s raising a young family – what they wanted to achieve with their renovation, the answer was simple: to create a sanctuary in their own home, where they could combine their wellness-focused goals with a place to relax and refresh.
Like all the best designers, Islas didn't limit her questions to colors and aesthetic taste – as important as all of those are. She also asked questions designed to enhance the family's lifestyle – which, in this case, were health- and relaxation-oriented. Designers that do so tap into important issues that make an enormous difference in the final product, as described in a previous blog post, "Health Driven Design for all the Senses." While the concept of including a steam shower in the renovated bathroom originated from Islas, it was driven by the husband and wife's design brief to accomplish a holistic lifestyle of wellness.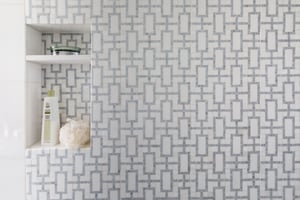 So Islas turned her sights on what was originally a master bathroom. "We gutted the existing bathroom and started from scratch," she says. This award-winning interior designer is a modernist at heart, whose design philosophy can be summed up by the statement "form follows function." The family would certainly agree that Islas evoked many of her trademark fun, inviting touches to the design that she delivered, while still giving them a fully functional home spa that provides them with an ideal space to revitalize from the demands of work, kids, and life in this bustling city.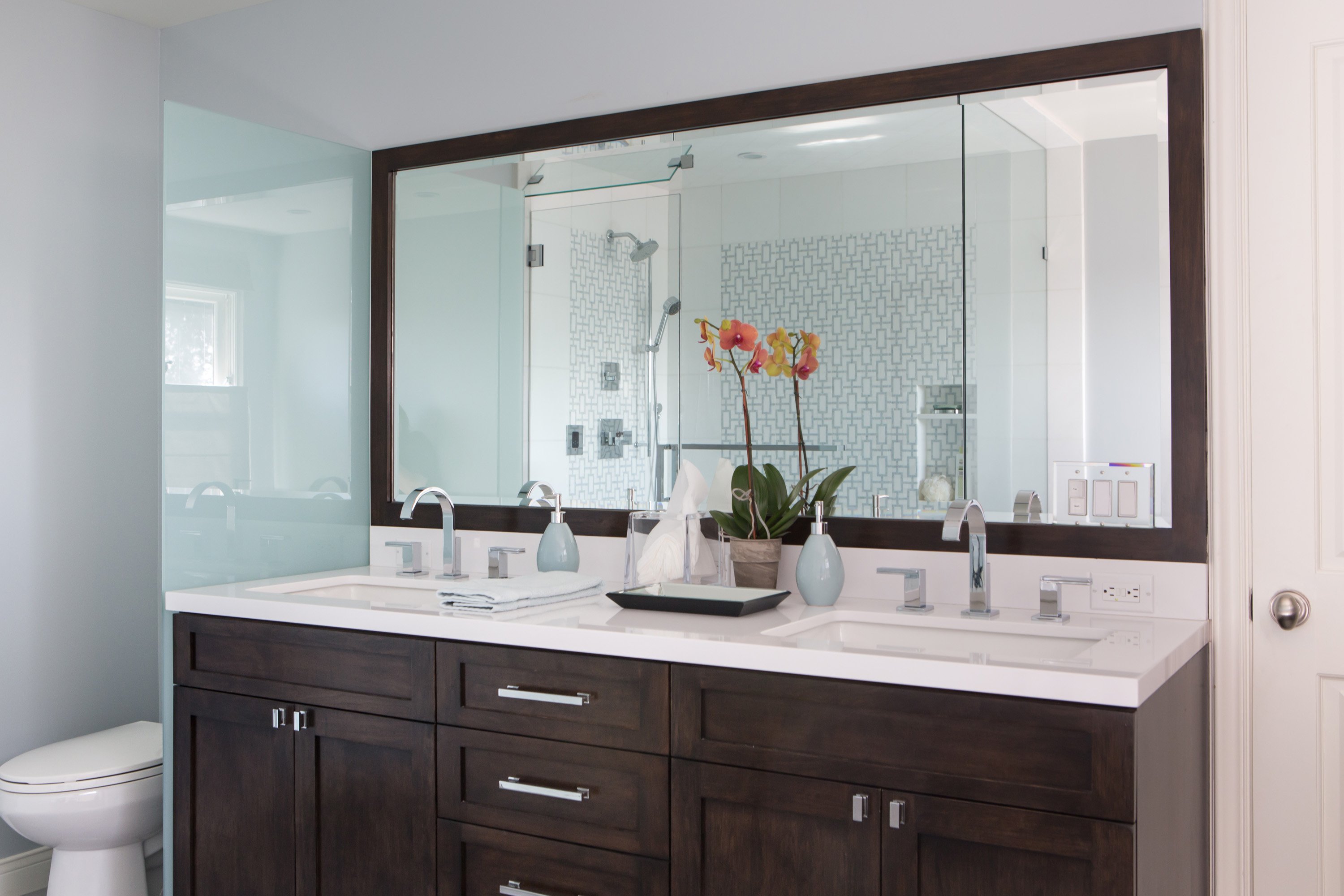 Islas knew, too, that including MrSteam's Aroma SteamHead would be a bonus, especially with children under the age of five at home. Islas, who specializes in achieving wonders within the challenges of small spaces and homes with children, was fully aware that the youngsters can be subject to congestion and colds during their growing years.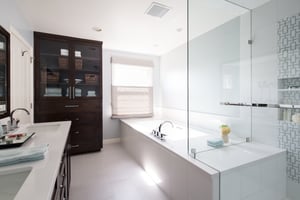 "Aromatherapy is a great addition for a family with kids prone to colds," she says. And indeed, there is significant evidence that breathing such aromas as Breathe and Eucalyptus while in a steam shower are a natural way to decongest as well as soothe anyone – young and old alike – who is feeling the effects of a stuffy nose and blocked sinuses. (Read our blog post, "Natural Ways to Combat the Cold and Flu Season," if you want to learn more about the benefits of steam on congestion.)
Other products that the project included were the whisper-quiet MS Generator, which powers the steam. Compact, easy to install, and about the size of a large briefcase, this generator can be stored up to 60 feet away from the steam shower. Underneath the generator, a Condensation Pan collects any water that might result from steam condensation, while the MrSteam exclusive AutoFlush provides the family with clean steam every time they use the steam shower by automatically self-cleaning the unit – without anyone in this busy family having to lift a finger!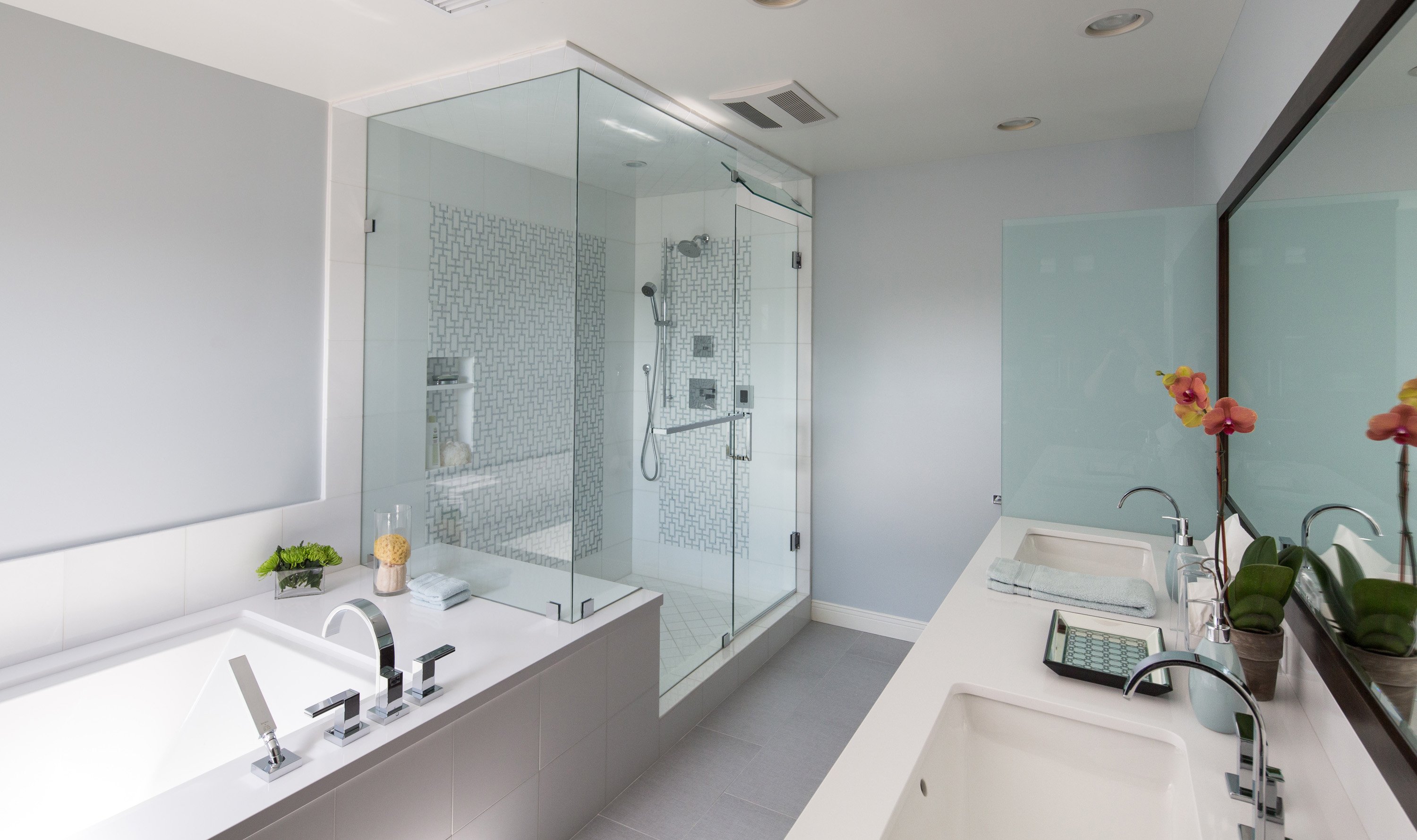 In addition to being a space where husband and wife can relax, they were excited about the ways in which their new steam shower would help them recover after bouts of training. Clearly focused on remaining healthy and fit despite their busy lifestyle, they kept exercise a priority. They recognized how a steam shower after their fitness and sports routines could potentially loosen stiff muscles, reduce soreness, and break down lactic acid in the muscles​, all contributing to faster recovery times. (See "How a Steam Room Can Help Boost Your Fitness Potential" if you're curious about this aspect of steam.)
From a design perspective, Islas was able to cleverly integrate steam into the tile wall design that the couple had already selected. "It wasn't an issue at all," the designer reports. "The pattern walls are marble tile on cement board, which worked perfectly with the steam shower generator." Islas selected the classic, simple iTempo steam shower control to complement the calm and modern aesthetic of the new bathroom.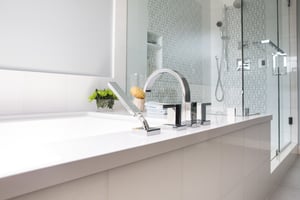 The design took full advantage of the home's location, showcasing the beautiful, natural view. Islas further comments on the final design choices: "The bath is clean-lined, open and inviting with its white thassos marble with accents in jet-cut marble tile." Cabinets are dark-stained to warm up the room, while clever alcoves give the family space to store bathing supplies compactly. Islas feels the final home spa lives up to the essence of great design, namely the ability to remain timeless, while still being tempered by modern sensibilities.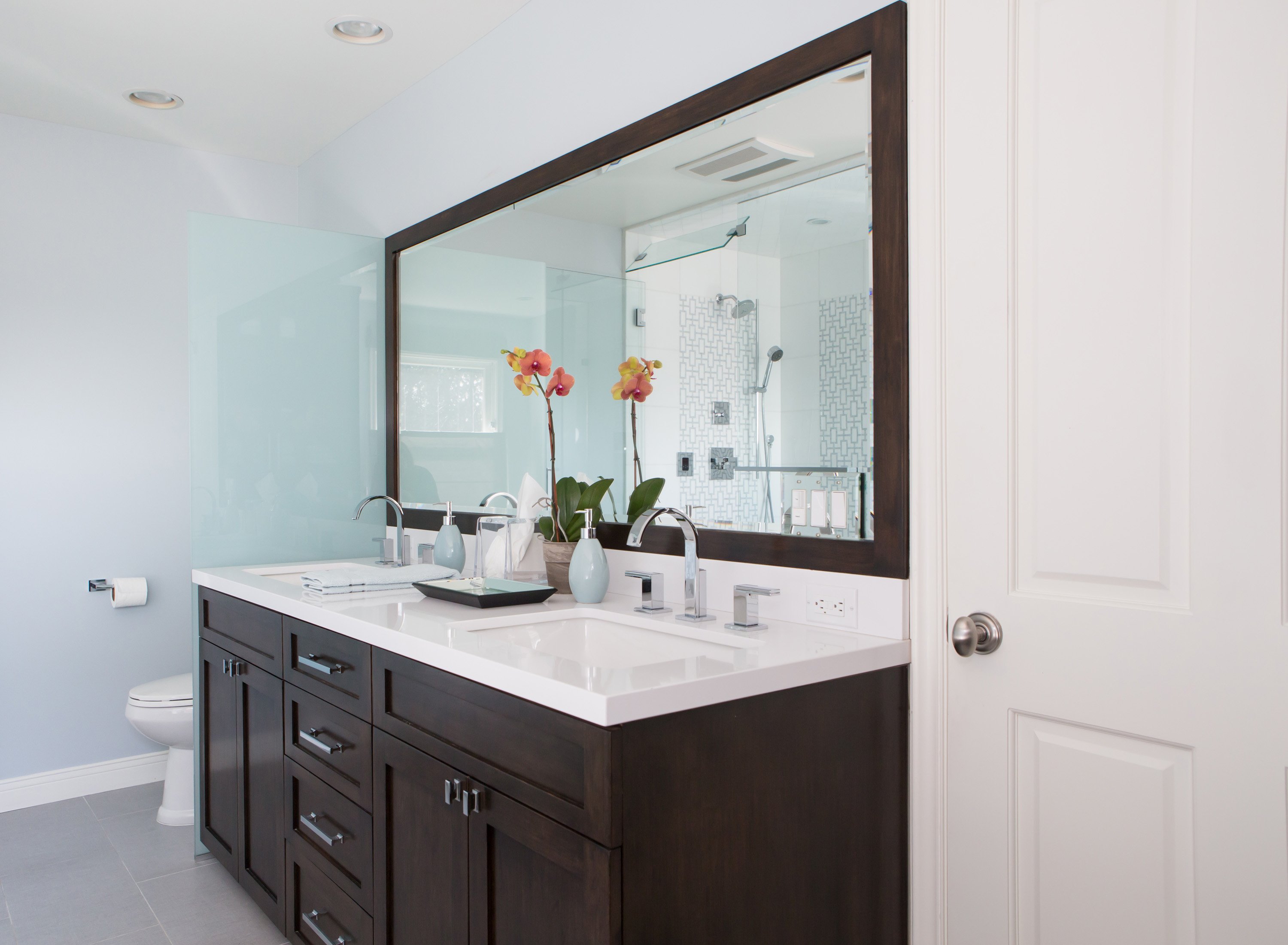 The beautiful end result proved to be a new destination space for the family. Islas sums up her own approach to designing with steam when she comments: "Honestly, here in Los Angeles, particularly in the high-end luxury market, including a steam shower is a given, just part of the package when remodeling or creating a new master bath." There's no question that this particular implementation is a testament to how Islas's "form follows function" can be beautifully realized, giving hours of enjoyment to this family while enhancing their health.
To learn more about other MrSteam residences that incorporated steam into their remodeled or new home projects, visit our case studies on our website.