Bathroom and Shower Design After Cancer: A Post for Bathroom Blogfest
---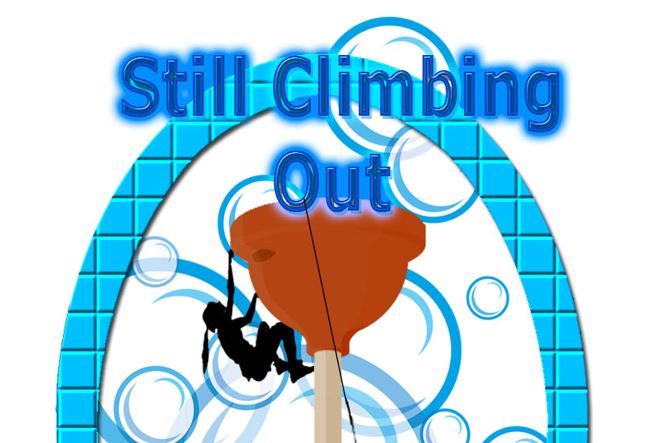 The seventh annual Bathroom Blogfest is running all this week, bringing together 18 bloggers from the U.S., Canada, Dubai, and the U.K. This year's theme, "Still Climbing Out," highlights wellness-focused bathroom and shower design for those living with cancer. It reminds readers how critical a safe and relaxing bathing environment can be, especially for those battling a serious illness.
A complete list of Bathroom Blogfest participants can be found at the end of this post. Join #KBTribeChat on Twitter tomorrow, October 31st, for more discussion on this topic.
Interior designer Lisa M. Smith, a.k.a. The Decor Girl, was recently faced with the challenge of designing a new shower for a friend with breast cancer. Her friend's mind was still sharp as ever, but chemotherapy had taken a toll on her body, so simple tasks like bathing had become more difficult for her. Lisa reached out to other designers via social media for tips on how to create a special shower space for her friend.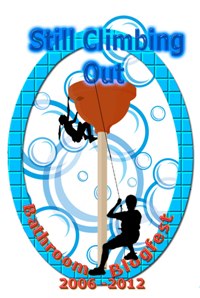 Here are four of the tips the designers shared to create an accessible and therapeutic bathroom and shower environment for anyone with reduced mobility:
Create a zero-threshold shower with an inline drain. Here, a well-placed drain contains the shower water rather than a curb that can be a hazard to step over. The linear inline drain is installed along the border between the edge of the shower and the rest of the bathroom floor. It keeps the rest of the room dry while allowing you to skip the obstacle of stepping over a tall shower curb.
Choose non-slip tiles for the shower floor. These are a great idea for reducing slips and falls in any home and are available in a wide array of beautiful sizes and colors. The non-slip surface helps bathers feel more confident so the shower experience is less stressful.
Add the therapeutic benefits of steam. Steam showers can help soothe sore muscles and may help reduce stress. A steam shower before bed can even help you get a better night's sleep - all great benefits for anyone recovering from an illness.
Install a teak seat for comfort and greater stability. These wall-mounted wooden seats are an attractive addition to any shower, and they provide a more secure bathing experience for many adults with reduced mobility. Sitting on a teak seat is also a great way to relax and enjoy a steam shower session. Look for a seat that folds down out of the way when not in use.
What would you add to this list of tips for bathroom design after cancer?
Follow Lisa M. Smith on Twitter @TheDecorGirl for more inspiring design tips and news.
Find other posts on this topic by visiting the sites of the 2012 Bathroom Blogfest participants:
Don't forget to join #KBTribechat on Wednesday, October 30th from 2pm to 3pm EST for Bathroom Blogfest.