Discover the Best Steam Shower Control Package For You
---
MrSteam makes it easy for you to find the home steam experience that's right for you. We have a number of different steam shower control packages with pre-selected options and accessories to ensure that your custom steam shower fits your home, your style and your life.
Five Groups of Steam Shower Packages to Choose From
With so much to choose from when designing your dream personal spa, it can be difficult to decide which options are best for you.
To help, we've combined our most popular controls and most sought-after accessories into five groups of value packages that are available with a 12 percent combo savings. Each steam package contains one of our industry-leading steam bath controls, one or two steam heads and several premium accessories.
You can find more information on each package component in our Virtual Spa planning tool, where you can custom design your ideal steam shower online.
>> Discover some surprising steam bath benefits
We're also providing a summary of the various spa packages right here:
The iDream Steam Control Packages
The iDream Packages include all the components of an exquisite, top-of-the-line steam system to create the ultimate home spa retreat.
These packages also include:
The AirButler Steam Shower Packages
Go wireless with our acclaimed AirButler packages that feature the award-winning AirTempo control and AirTempo steamhead. Because the control needs no wires, it can be surface-mounted to almost any steam room wall, even on a glass wall (something not possible with a conventional wired control).

These packages also include:
>>See How to install the AirTempo Steam Shower Control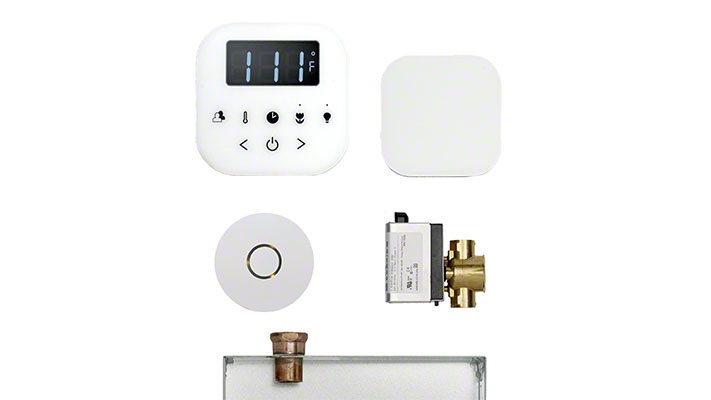 The iButler Steam Control Packages
Let the iButler Package cater to your desire to slow down and refresh in convenient and affordable luxury. Perfect for those who want to enjoy the convenience of the revolutionary iSteam Control, the iButler packages include:
The MS Butler Steam Packages
The MS Butler Package offers you everything you need to get started with a luxurious home steam system in one convenient – and affordable – package. This value package includes:
The Linear Steam Shower Control Packages
Our Linear Packages include a choice of steam shower control, as well as a number of our award-winning Linear SteamHead models, as well as other must-have spa accessories, including:
>> See How To Install the Award-Winning Linear SteamHead
Ready to Select the Package that's Right for You?
These five groups of packages from MrSteam offer you plenty of choices when it comes to options. We're hopeful that this brief guide provides you with a good feel for which one will best meet your needs and deliver just the right steam experience so you feel good!
>> See How to Feel Good: Yoga, Steam Therapy and Living Well