Selling Your Home? Unique Bathroom Improvements Increase Buyer Interest
---
You have a beautiful home. However, there are many other properties in the community with a similar layout, square footage and construction. What is a homeowner to do to get that second look from the ideal homebuyer looking for a luxurious home?
Consider how to update and provide appealing features to the bathrooms in your home. New technology and high-quality materials make it easy to add attractive features to one of the most frequently used room of the house. Explore the bathroom improvements available to get the response you want from buyers.
7 Tips to Get the Second Look and Increase Buyer Interest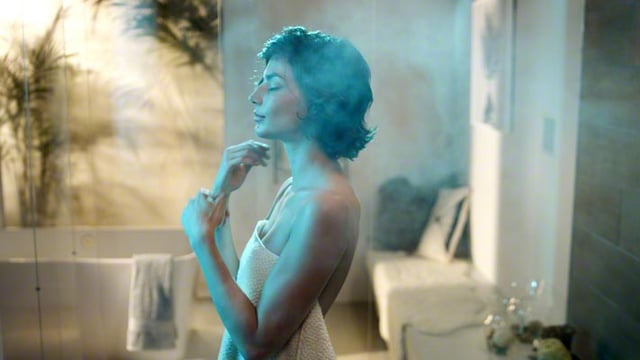 1. Steam Showers
Upgrade the bathroom with a steam shower to increase the sale price.
A steam shower can be added to nearly any size shower from very small, to very large luxury-style enclosures. And according to Zillow, it could earn you a 29 percent higher sale price than listings without it. Not only does steam create a personal steam room experience in your bathroom, it adds value too.
2. Heated Floors
Keep toes and hands warm with heated floors and towel racks. These unique addition transform an average bathroom into a luxurious spa experience.
Heating technologies, including heated toilet seats, bring added comfort and warmth to high-end residential homes.
3. Digital Faucets
Smart technology is all the rage with home sellers and buyers – especially in the luxury market. Minimize fingerprints and keep areas clean and sanitary with the addition of digital faucets to the bathroom.
This technology offers prospective buyers a range of benefits, including the ability to control water temperature, lower tap flow and conserve energy. Swap out traditional faucets with digital faucets and appeal to eco-friendly, modern homebuyers.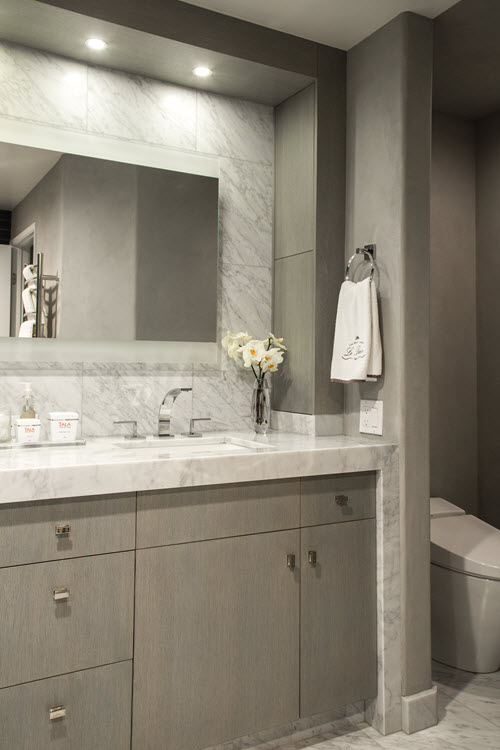 4. Upgrade the Sink
It seems like a no-brainer. The sink is a necessary functional component of the bathroom but it can be taken to the next level and add more interest to a bathroom.
Look to change out old sinks with new deep basins and switch to a granite or marble countertop.
Other affordable changes include changing out taps and shower heads, adding a tasteful mirror and updating with new tiles.
5. An En Suite Bathroom or Extra Bathroom
An en suite bathroom is said to be the second most-wanted feature desired from homebuyers.
Updating and transforming a bathroom to make it en suite or adding an extra bathroom in a large house can add as much as 5 percent to a home's value. Couples looking at buying a home enjoy the personal space and privacy provided from an en suite bathroom.
Extra bathrooms and guest bathrooms with luxury features including separate sinks or a two-headed shower are perfect for visiting guests and family members.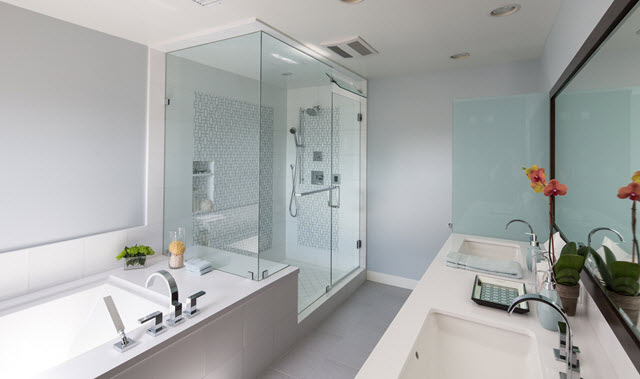 6. Spa-Like Additions to Add and Avoid
Appeal to the senses of homeowners with warming and welcoming features.
Underfloor heating, power showers and heated towel racks add an extra wow factor without breaking the bank.
On the other hand, even though a whirlpool path may look like an attractive option, such upgrades can be very expensive and do not necessarily add more value when it comes time to sell a home.
7. Skip Bathroom Updates Buyers Do Not Want
Times change as do potential buyer preferences. Checking with real estate agents and visiting homes of comparable value in desirable areas can help homeowners determine which features would be appropriate upgrades to add both in terms of style and value.
Homeowners should feel free to add features that are attractive to them but not all changes will get a homeowner more money when it comes time to sell a home. It is also important to maintain the basics as broken light switches and leaky faucets may turn off potential buyers and alert them to the need for repairs.
The fewer repairs and upgrades a buyer will have to make, the more likely it is that a home will sell at top dollar.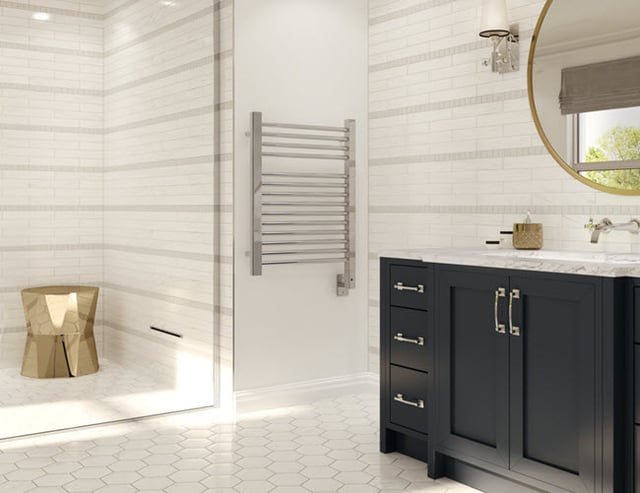 Bathroom Improvements to Add Value and Style
High-end luxury homes need to stand out in a competitive market. One way of doing that is by adding unusual features to drive interest and style to a bathroom.
Residential steam showers and other luxury appointments offer the prospect of additional comfort and style to potential homebuyers and make for desirable bathroom additions. Make the bathroom a place to linger with AromaTherapy, ChromaTherapy and MusicTherapy during a SteamTherapy experience from MrSteam®.
About the author:
Nashville REALTOR® Gary Ashton started in his career in real estate sales in 2001, and quickly became part of the top 1% of REALTORS® in the country. His team has also become the #1 real estate team with RE/MAX Advantage, which consists of more than 80 Nashville, TN. Visit http://www.nashvillesmls.com/about.php for more information.