8 SteamTherapy Tips for Eating Healthy This Summer
---
Here at MrSteam, we don't pretend to be diet experts, but there's no question that eating healthy is a major consideration when it comes to your fitness. And now that it's wedding and graduation season, to say nothing of BBQ time, we have 8 SteamTherapy tips for summer eating that can help your overall sense of wellness.
Tip #1 – Don't Deprive Yourself
Current "diet" thinking is that diets based on a person starving themselves into thinness aren't successful in the long term. That doesn't mean continual grazing, though – or eating the enormous portions that we Americans have been brought up to think are normal!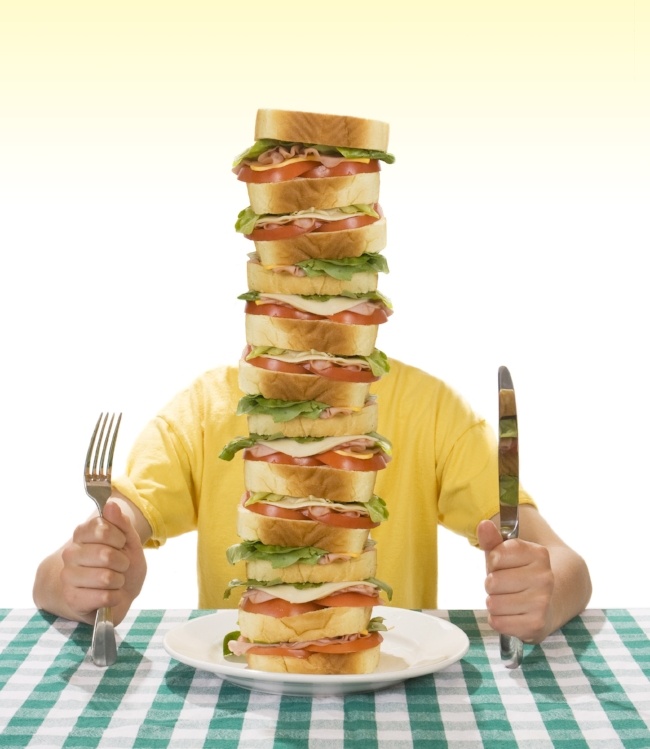 Here are a couple of links to help you realize what actual portion sizes should look like:
Interestingly, nutrition labels are in the process of changing to reflect a new awareness of actual portion sizes. Here's a look at the old versus the new.
The good news here is that a healthy person can eat pretty much anything they like. But this has to be balanced with knowing how much to eat – and when to stop!
Tip #2 – Eat Natural Foods First
Highly processed foods – such as the ones popular at BBQs, including chips, dips, hot dogs, mayonnaise laden salads, and more – are chock full of empty calories, chemicals, and more salt and sugar than any one person needs.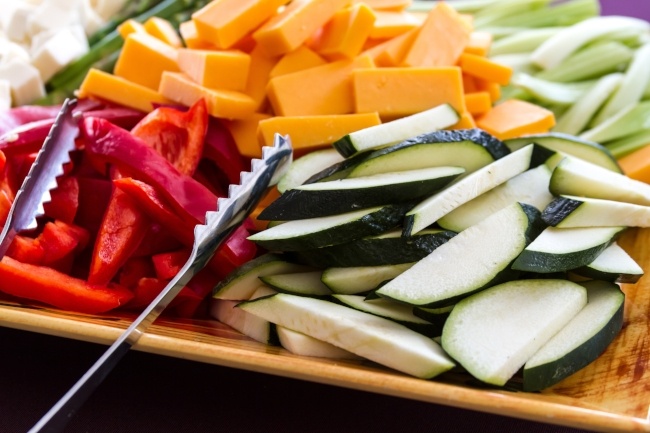 When it comes to snacking before the main meal, head for the crudités platter. The vegetables commonly surrounding that dip – cauliflower and broccoli, carrots, peppers, tomatoes, and others – are good for your body as well as helping to control your appetite. After the meal? Choose the fruit salad or the watermelon cubes before picking up that whip-cream covered pie or ice cream. Once you've filled up on nutritional food, you're less apt to over indulge in the less healthy choices.
Tip #3 – Think About What's Coming Off the Grill
There's no question that many of us love burgers and hot dogs. But while – again – you shouldn't deprive yourself of these summer favorites, don't overdo.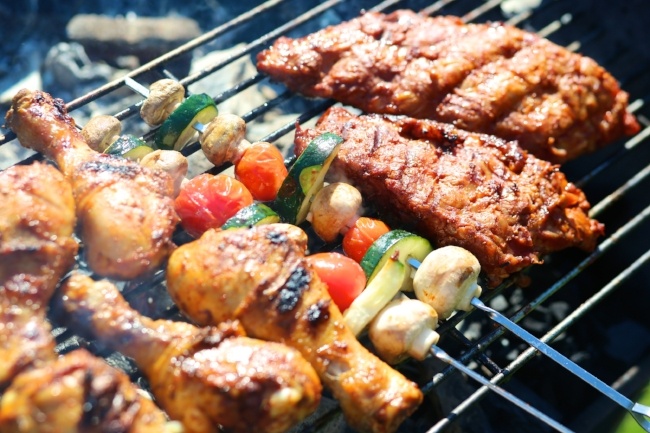 And sometimes it's a matter of what you eat first. Healthier choices include grilled fish and seafood, chicken, even vegetable kabobs. If you partake of the more nutritional and less caloric selections first, you can enjoy a smaller grilled meat portion later on.
Tip #4 – Bring Something Healthy Yourself
Whether you're going to a pot luck or simply want to contribute to the meal, make it a healthy choice – maybe a watermelon boat, a tossed salad, or vegetable kabobs. Perhaps, like you, your fellow guests are dreading that they won't find anything healthy to eat – so they're sure to thank you!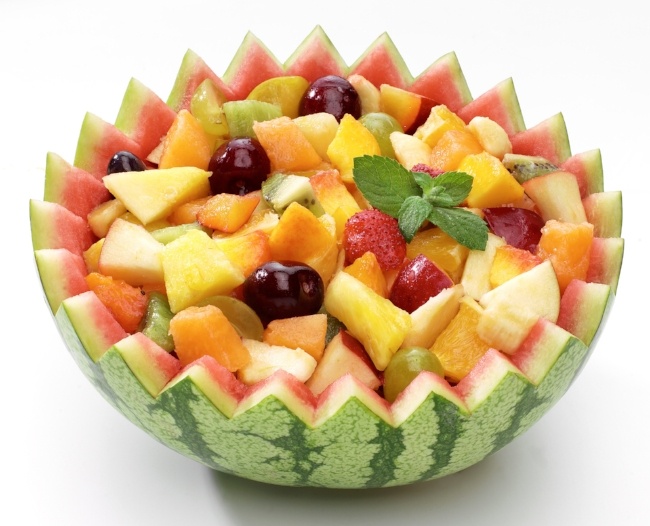 Tip #5 – Watch What You Drink
It's easy to consume a full day's worth of calories – and generally empty ones at that – if you drink too many alcoholic or sugar-rich beverages. And be aware that the perennial summer favorite, lemonade, may not be doing you any favors. While no one is saying not to have a drink, it's even easier to discount those calories because they go down so easy.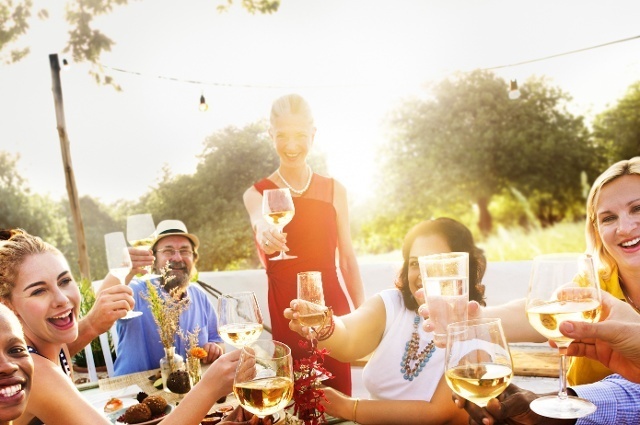 Parched out there in the hot sun? Reach for water to quench that thirst!
Tip #6 – Get Off the Picnic Bench
We all know that exercise is the antidote we need to counteract all those days when we overeat. And exercise has the added benefit of helping us control our appetite. So don't just sit on the sidelines and chat.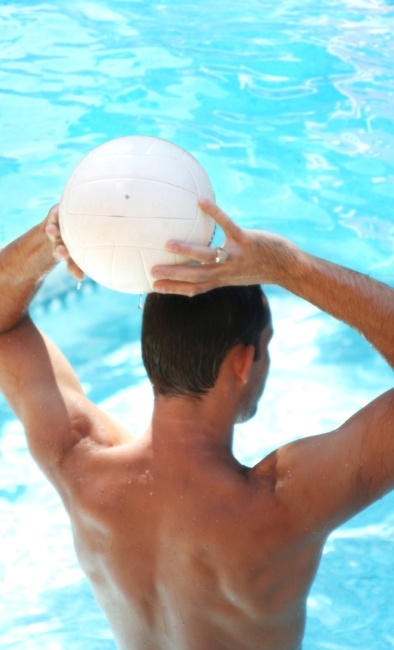 Jump into the pool. Play badminton, volleyball, horseshoes or bocce. Or even just take a stroll around the yard or the neighborhood.
Tip #7 – Make the Event about Family and Friends, Not Food
If the first thing you think of is the platter of grilled meat and the chips and dips, it's time to reset your thinking about the reasons you're attending this event. Spend your time visiting with your friends and family instead of hovering over the buffet. Of course, this may be a social occasion you'd rather NOT attend – when food or drink becomes a crutch. If that's the case, it's important to be doubly vigilant about what you put on your plate and in your mouth.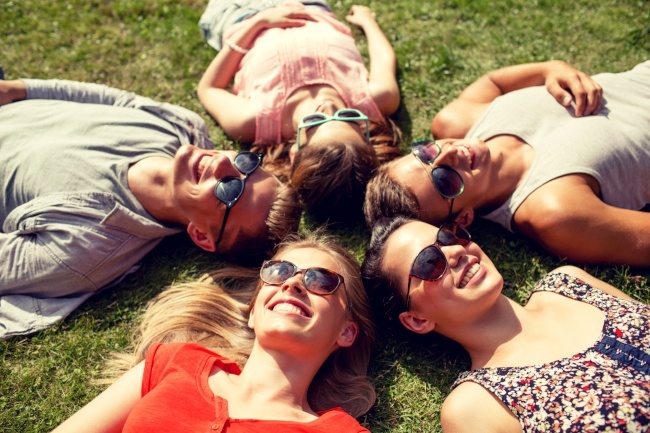 Tip #8 – Think of Healthier Indulgences than Food
Food so easily can become the first reward we think of. If so, you might want to consider what else you can do to reward yourself. MrSteam has several suggestions for healthier indulgences – all of which are wonderful to keep in mind during and after a sweltering hot day!
A steambath can actually help you control your weight – because it increases blood circulation, boosts your metabolism, increases muscular flexibility and on average, burns 150 calories in a 15-minute session at 114 degrees F.
>> See The 44 Benefits of Steam Bathing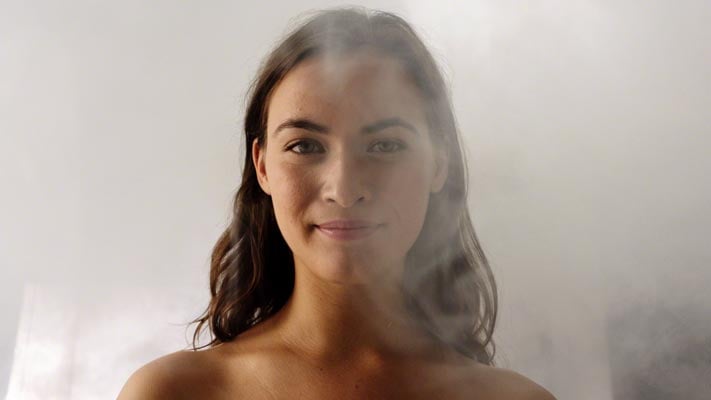 Adding aromatherapy to your steam or your shower has multiple benefits, including helping you relax after a long day in the sun.
>> See How To Add AromaTherapy To Your Steam Shower To Invigorate Mind And Body
Use Tala® beauty products to help restore the damage to your skin done by sun, chlorine, and the wind. In the summer, you need a skin care regimen that will help replenish and soften your skin – while making you feel pampered doing it!
>> See Bring Hammam Spa Treatment Home with New TALA from Mr.Steam
Add MusicTherapy® to your shower or steambath to unwind after your day of making smart choices!
>> See Why Music and SteamTherapy Belong Together
We hope you enjoy all of the social activities of the summer – and that you take them as an opportunity to stay fit and healthy!