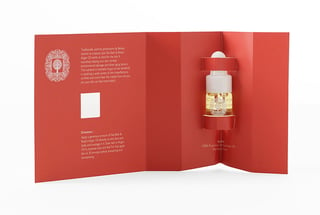 LONG ISLAND CITY, NEW YORK (April 19, 2016) — Well-known as "The Feel Good Company," MrSteam proudly introduces a special new way for dealers to delight and inspire their steam shower clients. A deluxe sample size bottle (2 ml/0.07 oz). of TALA Argan Oil, known as the "Liquid Gold of Morocco," is an ideal promotional gift at events and trade shows.
Inspired by the ancient bathing traditions of the Hammam bath houses of early Rome and Byzantium, the TALA line of bath and body products was created by MrSteam to offer clients the rejuvenating experience of a full spa treatment at home. This luxurious collection complements the soothing experience of a MrSteam home steam shower, helping bathers to embrace wellness and leave behind the stresses of daily life.
The centerpiece of the collection, the exquisite TALA Argan oil, is a rich and restorative skin treatment that helps to combat environmental damage and other signs of aging. The new sample size allows clients to appraise the excellent quality of the TALA collection for themselves. The benefits of Argan Oil can be experienced immediately, making it an ideal gift for dealers and showrooms.
"Providing the highest-quality skincare products to pamper our clients both in and out of the steam shower is a key part of our 'feel-good' mission," said Martha Orellana, vice president of marketing. "I never knew my skin could feel so soft until I experienced our deeply hydrating TALA Argan Oil myself, and I am so pleased to share this experience with our new sample size of this amazing product."
MrSteam authorized dealers who wish to order samples of the TALA Argan Oil should contact their rep to request part number TA-OIL-SAMPLE.
To learn more about TALA, visit www.mrsteam.com.
ABOUT MRSTEAM
MrSteam® provides the finest quality steam showers and towel warmers for residential and commercial use. Mr. Steam products such as iSteam® help support a healthy lifestyle with innovative accessories, including AromaSteam™ aromatic oils system, ChromaSteam™ mood lighting system, in-shower MusicTherapy® speakers, and in-shower seating to enhance the steam bathing experience. For more information, please visit www.mrsteam.com or call toll-free: 1-800-76-STEAM.
TALA® is a registered trademark of MrSteam.
IMAGE GALLERY
To download an image file, click on the desired resolution under each image below.

---

Tantalize your clients with the gift of Argan Oil, the "Liquid Gold of Morocco." TALA Argan Oil nourishes and softens the skin, helping to erase signs of aging and soothing dry skin.

MrSteam now offers a sample size bottle of its exquisite TALA Argan Oil for authorized dealers to share with customers.