New improved user experience brings home the wellness benefits of steam
LONG ISLAND CITY, NEW YORK (November 7, 2018) — MrSteam, the Feel Good company since 1917, today unveiled its redesigned website - a sleek package full of stunning photography and crisp product descriptions. The new site makes it easier for homeowners and trade professionals to learn about the benefits of steam showers in spa bathrooms of all types: at home, at the gym, and at resorts.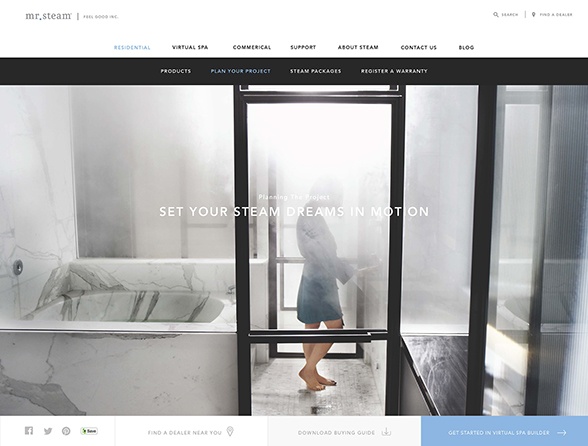 The simplified navigation places product information, installation guides, specs, and high-quality photos within one-click reach. New features such as Explore The Possibilities, Plan Your Project and 3D VR Models turn product research into a fun, interactive, and aesthetically pleasing experience. The popular MrSteam sizing app assures error-free generator sizing and system specifying with transparency in MRSP pricing to build trust with clients when they can visualize all the features they can enjoy while staying on budget.
"Our goal with this new website is to make it easier to understand steam and easier to find everything you need to know about specifying, installing, maintaining and enjoying a MrSteam home or commercial system, " said Martha Orellana, MrSteam vice president of sales and marketing.
Additional enhancements to MrSteam.com include: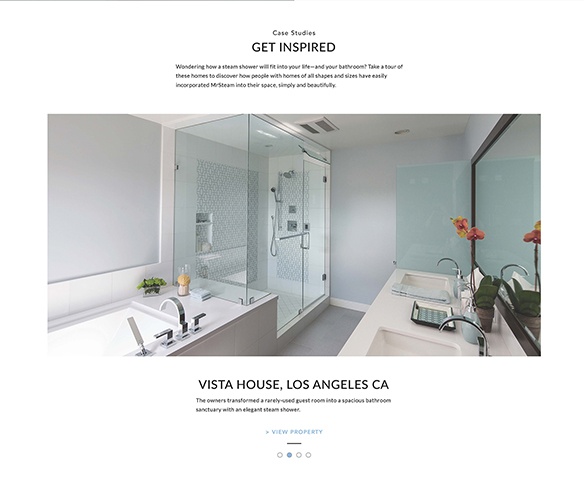 ABOUT MR. STEAM
MrSteam® provides the finest quality steam showers and towel warmers for residential and commercial use. Mr. Steam products such as iSteam® help support a healthy lifestyle with innovative accessories, including AromaSteam™ aromatic oils system, ChromaSteam™ mood lighting system, in-shower MusicTherapy® speakers, and in-shower seating to enhance the steam bathing experience. For more information, please visit www.mrsteam.com or call toll-free: 1-800-76-STEAM.