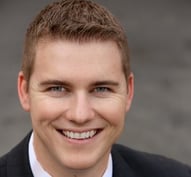 LONG ISLAND CITY, NEW YORK (October 27, 2015) — MrSteam, the Feel Good company, today announced the promotion of Kris Lee to Regional Sales Manager.
Download / View
News Release:
In his new role, Lee will provide support to decorative plumbing showrooms and premiere steam dealers throughout the West and Midwest, including those in Montana, North & South Dakota, Minnesota, Nebraska, Iowa, Wisconsin, Arizona, Southern Nevada and New Mexico.

Lee, who joined MrSteam in 2010 as a Field Service Technician, was quickly elevated to Technical Sales Representative, where he was responsible for developing and providing technical training.
"Kris has an excellent understanding of the technical side of our business and is a natural customer advocate," says Martha Orellana, Vice President of Sales and Marketing. "He is always looking for ways to improve our service and bolster strong relationships with our customers."
ABOUT MR. STEAM
MrSteam® provides the finest quality steam showers and towel warmers for residential and commercial use. MrSteam products such as iSteam® help support a healthy lifestyle with innovative accessories, including AromaSteam™ aromatic oils system, ChromaSteam™ mood lighting system, in-shower MusicTherapy® speakers, and in-shower seating to enhance the steam bathing experience. For more information, please visit www.mrsteam.com or call toll-free: 1-800-76-STEAM.
IMAGE GALLERY
To download an image file, click on the desired resolution shown below. For hi-res images, a zip archive automatically downloads to your computer. Due to how various browsers handle downloads, you may have to expand the zip archive manually. Low-res images open in a separate window and can be saved to your computer (either through the "Save As..." command or with a right-click). Larger sizes may be available upon special request.

---

Kris Lee, Regional Sales Manager