LONG ISLAND CITY, NEW YORK (April 15, 2019)—MrSteam, the Feel Good company since 1917, today announced the publication of the 2019 Residential Price Book and the new, now standalone, 2019 Commercial Price Book. These beautiful books make finding and specifying the perfect products even easier. The pricing and new product availability are effective April 22, 2019.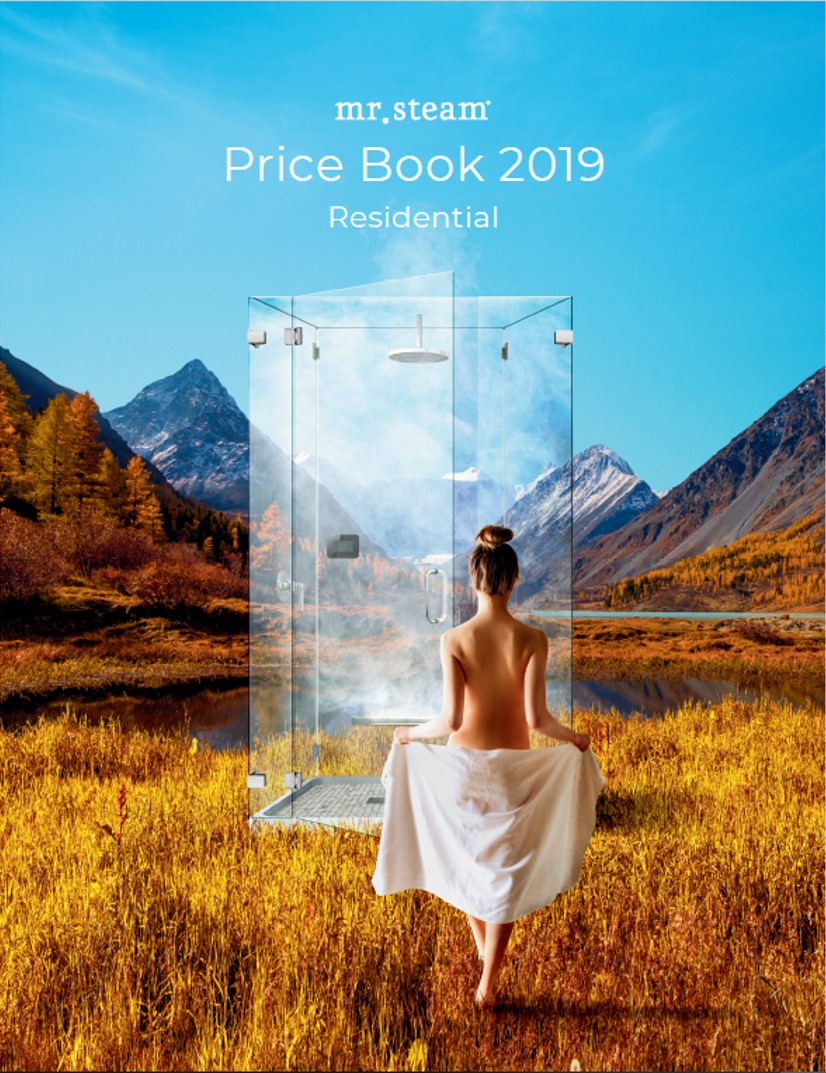 One of the highlights featured in the 2019 Price Books is the new Amazon Alexa connectivity available through SteamLinx. Simply saying, "Alexa, ask MrSteam to start the steam bath" starts the MrSteam steam shower.
The updated Residential price book also includes the Max Generators, which offer a new solution for larger residential steam showers of up to 1,275 cubic feet. Also for large steam rooms, the new ChromaDuo System has two LED clusters for double the chromatic immersion.
Featured introductions for 2019 in the Commercial Price Book consist of commercial product packages that now include the generator and the new High Limit Device with temperature shutoff and an alarm function.
The Residential Price Book will be shipped automatically to MrSteam Premier Dealers.
The MrSteam Commercial Price Book and spreadsheets with all prices are available by request.
Contact your MrSteam representative for more information.
ABOUT MRSTEAM
MrSteam® provides the finest quality steam showers and towel warmers for residential and commercial use. Mr. Steam products such as iSteam® help support a healthy lifestyle with innovative accessories, including AromaSteam™ aromatic oils system, ChromaSteam™ mood lighting system, in-shower MusicTherapy® speakers, and in-shower seating to enhance the steam bathing experience. For more information, please visit www.mrsteam.com or call toll-free: 1-800-76-STEAM.
Amazon and Alexa are trademarks of Amazon.