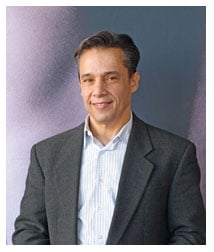 LONG ISLAND CITY, NEW YORK Jan 3,2011—Sussman-Automatic Corporation has announced that senior vice president Michael Pinkus has succeeded Charles Monteverdi as president, with responsibility for all company operations, including its Mr. Steam and Sussman Electric Boilers divisions. The succession became effective January 1, 2011.
Monteverdi, a 35-year veteran with Sussman-Automatic, has served as president for the past 14 years and will remain with the organization in a consultative capacity. Martha Orellana and Dan Reinert will continue in their roles as vice presidents of sales and marketing for the Western and Eastern halves of the United States, respectively, while Anthony DiResta remains as vice president of finance.
Leader in steam: Sussman is best known as a manufacturer of upscale steam generators and towel warmers for residential bath and shower applications and commercial spas under the Mr. Steam® brand. The company also designs and manufactures pressure steam boilers for larger industrial and commercial applications under the Sussman Electric Boilers banner. The boiler business has been a core competency of the firm since its founding by Arthur Sussman in the mid-1940s. Its expertise in the commercial-industrial arena helps sustain and enhance the engineering and manufacturing excellence of its steam showers for the home, spa and club, notes Pinkus.
"Mr. Steam generators feature industrial-quality components, serviceable heating elements and self-diagnostics designed to deliver the utmost reliability," says Pinkus. "Few companies can match our engineering and manufacturing expertise, especially when it comes to sophisticated temperature and pressure controls and other safety features that are so critical to steam generation, whether the application is a bathroom in the home, a health club, a pharmaceutical laboratory or boilers for other industries like brewing."
Industrial design major: A 1984 graduate of Syracuse University with a degree in industrial design, Pinkus went to northern Italy after graduation to work for a Formula One racing car designer, Dallara Automobili Competizione. This was followed by a similar internship with the avant garde home furnishings and housewares architectural firm, Studio Matteo Thun.
"At Dallara, the emphasis was on performance over aesthetics: 'Make the car fast; never mind how it looks!'" he recalls. "At the Studio Matteo Thun, where I might be designing furniture or tableware, my mission was precisely the opposite. The primary interest was aesthetic and a product's cultural cachet. So I guess you could say I received a 'well-rounded' post-graduate education."
Returning to the United States, Pinkus continued to work for several years in industrial design in the New York area before opening his own consultancy at the very end of the decade. Among the clients of Pinkus Design was Sussman-Automatic, which contracted with the firm in the early 1990s to develop its very first series of towel warmers, made of extruded aluminum. That work subsequently led to Pinkus's joining Sussman full-time as a senior designer in 1993.
"Fortunately, Charles [Monteverdi] and Jay Wilsker had the foresight to venture into the towel-warmer category, which has grown into a integral part of our business," comments Pinkus. "The original model I helped bring to market is long gone, but Mr. Steam intends to remain a key player in the towel-warmer market."
Expanding role: While continuing to work in new-product design and development throughout the 1990s, Pinkus gradually became involved in the operations side of the business. "During that decade, we began introducing an assembly-line environment to enhance the efficiency of our manufacturing in Long Island City, including new fixtures and tooling."
Pinkus's interests and responsibilities broadened further in November 1999 when he was promoted to vice president. While continuing to focus on developing new products and streamlining factory operations, he also became involved in technical service and support. In 2005, Pinkus was again promoted, to senior vice president, a position he held until assuming the presidency at the start of the new year.
"Over the past several years, I have become involved in many areas in an executive capacity: legal, financial, personnel, insurance and marketing," he says. "But through it all, I have stayed actively involved in what I like to do most, product design and development. In the coming years, Mr. Steam will remain committed as ever to bring new and highly innovative products to market."
Subdued optimism: Describing his economic outlook as "optimistic, but subdued," Pinkus anticipates a mild rebound in 2011 in the markets Mr. Steam targets. The ongoing interest in health and fitness should help lift sales of steam showers and towel warmers, but he cites three additional factors that bode well for Mr. Steam: environmental concerns, the downsizing of homes, and accessible design within those smaller spaces.
"Steam showers do not consume nearly as much water as high-end custom showers, whirlpool-type tubs and the like," he comments. "As consumers come to understand that advantage, I think steam will become an increasingly popular choice among homeowners for both new construction and remodeling.
"In addition, unlike custom showers and whirlpool-type tubs, steam showers require a dedicated footprint no bigger than a conventional shower," he continues, "and that certainly complements the current trend to smaller homes. Finally, as they age in place, Baby Boomers find climbing in and out of bathtubs less and less appealing, so steam showers dovetail nicely with the demand for accessible design.
"All in all, we think steam showers will become a helpful, yet upscale amenity that better fits the changing lifestyles of many American homeowners, and we are in an excellent position to meet their needs."
Making Wellness a Way of Life®, Mr. Steam® provides the finest quality steam showers and towel warmers for residential and commercial use. Mr. Steam products help support a healthy lifestyle with innovative accessories, including AromaSteam™ aromatic oils system, ChromaSteam® mood lighting system, in-shower Musictherapy®speakers, and in-shower seating to enhance the steambathing experience. For more information, please visitwww.mrsteam.com or call toll-free: 1-800-76-STEAM.