Register to Receive Your SteamLinx
Shipment starts July 24th.
We are so pleased that you are on your way to experiencing steam shower bliss with MrSteam!
The next step is integrating control of your steam shower with your mobile device. That's where you need the SteamLinx Mobile App system.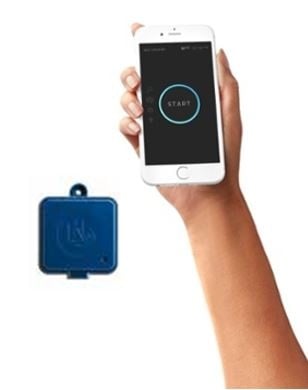 Starting July 24th, we will begin shipping out the 2½" x 2½" SteamLinx.
This small blue module makes it possible for you to control every aspect of your steam experience with a mobile device.
To receive it and add steam power to your mobile phone, simply complete the form.