Now that it's March, spring is right around the corner! And with the advent of spring, it's time to think about addressing the damage that winter has done to your skin and hair. If your skin is dry and cracked, your hair limp and frayed, you're right to blame winter's extremes – both inside and out. But what can you do about it? These SteamTherapy tips from MrSteam are sure to help you repair and replenish your skin and hair.
The importance of healthy skin and hair
The body is a fantastic piece of machinery and all of it – including the skin and hair – perform very specific functions to ensure our health and well-being. Hair keeps our brain warm and shields it from light blows. Skin, of course, encases our bones and inner organs, while protecting us from germs and other microbes. It also keeps our bodies cool when we overexert ourselves.
So it's important to keep both hair and skin healthy and well-nourished, even during winter's hardships.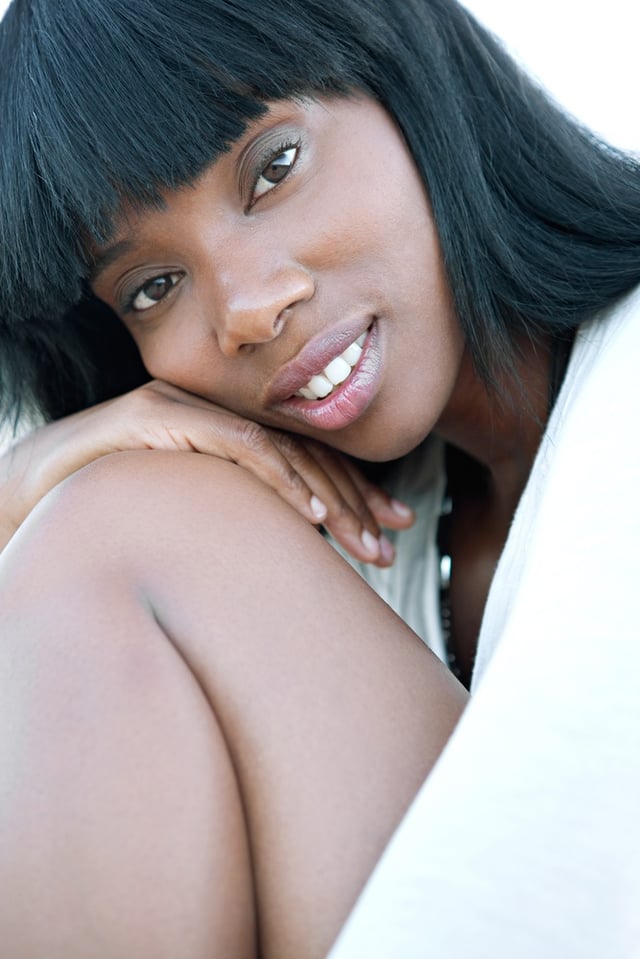 First, let's talk about winter skin…
This has been a roller-coaster year for weather – everything from snow to soaking rains, arctic blasts to strangely unseasonal warmth.
These drastic changes in climate can be devastating to your skin. Add to that the fact that we keep the heat cranked up inside our homes and workspaces, drying out the air we breathe most of the day. It's no wonder that our body is parched – itchy and even cracked in spots.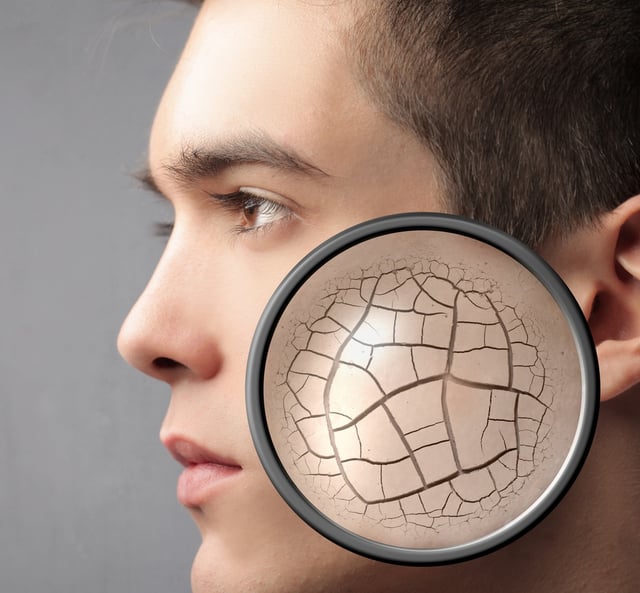 While women might be more aware of dry skin, it turns out that men – who have finer and drier facial skin – can actually be affected more acutely.
Of course, skin type varies from person to person and even region to region on our bodies. On our face, for instance, the nose, chin and forehead are more oily, while the cheeks and the skin in front of the ears are quite fine and suffer the greatest damage during the winter months.
>> See How to Achieve Glowing Skin: 7 SteamTherapy Tips.
Now, your hair…
Ever feel like your hair almost crackles during the winter and that you're brushing away flakes of dandruff from your shoulders?
Winter is the season when hair dries out, loses shine, and might even fall out more readily. This stems from sudden climate changes, moving from the heated, dry indoor spaces to winter cold and damp. Air pollution can play a role as well.
And let's not forget about the dreaded "hat head!"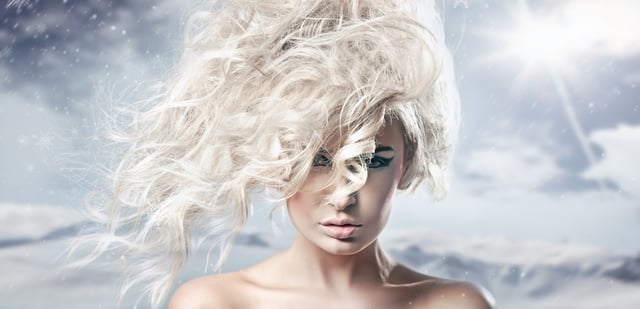 Your hair – like your skin – dehydrates during the winter, becoming brittle as the hair fibers break. See all those split ends?
In both cases, hydration is a key factor in restoring health to hair and skin.
How drinking helps – and hurts…
You've heard it before – drinking eight 8-ounce glasses of water a day is a healthy habit.
Generally this is mentioned in connection to weight loss, but did you know that drinking water also keeps your skin hydrated and healthy from the inside?
>> See Two Big Water Lies: SteamTherapy Healthy Lifestyle Advice.
On the other hand, alcohol can do the opposite, as its dehydrating qualities dry out both skin and body. If you do imbibe, make sure you also drink lots of water to keep the body hydrated.
Learn about how to repair and replenish your skin and hair from the Moroccans…
Let's face it, you don't necessarily think of winter and Morocco in the same thought. But Moroccans know a great deal about the effects of harsh weather on the body.
The Hammam steambaths of the ancient Middle East provided bathers with time and space to cleanse the body, relax the mind, and rejuvenate the soul. And the Moroccans have the natural resources to combat dry skin and hair – in ways that make their women some of the most beautiful on the planet!
>> See The Turkish Hammam and the History of Steam Bathing.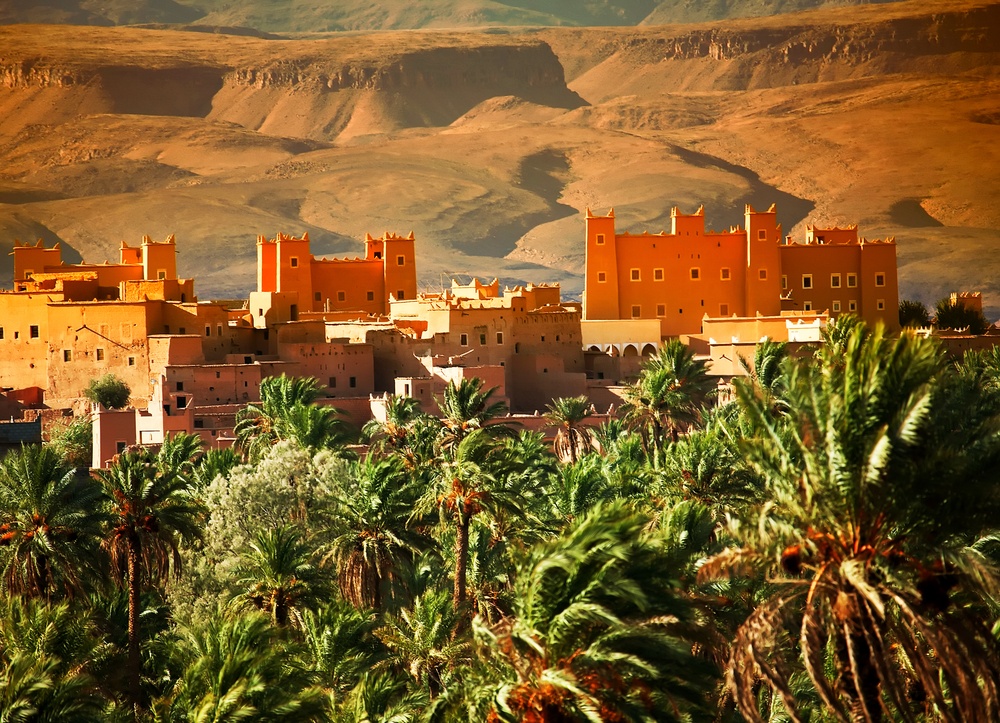 Moroccan Kasbah in the Atlas Mountain
Lucky for you, MrSteam offers a full line of TALA® products that will help you combat and defeat the effects of weather on your skin and hair!
All TALA® Bath & Body products are created from the purest materials, derived from luxurious Moroccan and Middle Eastern bathing traditions. They will prepare your winter skin for exfoliation, and moisturize skin and hair, bringing back that healthy shine!
TALA® Bath & Body Moroccan Beldi Black Soap is an integral part of the traditional Hammam ritual, the first treatment applied in the steambathing ritual of the Hammam public baths.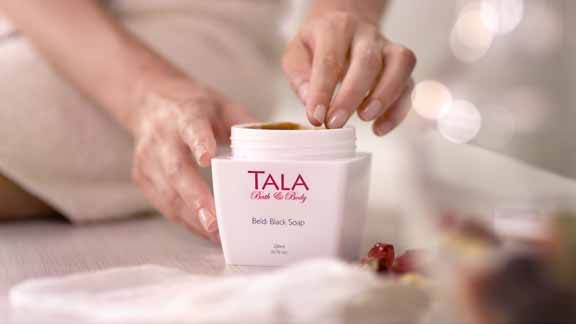 TALA® Bath & Body Moroccan Beldi Black Soap prepares the skin for exfoliation by softening it, making it scrub-ready. A rich mixture of oil and crushed olives, the soap is soaked in salt and potash. With the rich texture of butter, this paste of black olive pulp is rich in vitamin E. As it exfoliates and moisturizes, it softens and nourishes the skin.
>> Learn how to use this soap to prepare your skin in your personal shower or steambath, preparing yourself to exfoliate your skin with the TALA® Exfoliating Glove.
Next, use TALA® Bath & Body Rhassoul Lava Clay, unique to the underground mine shafts in Morocco's Fez region. Exceptional in its quality and purity, this mineral-laden clay is meticulously extracted, dried, and transformed into a fine silken powder.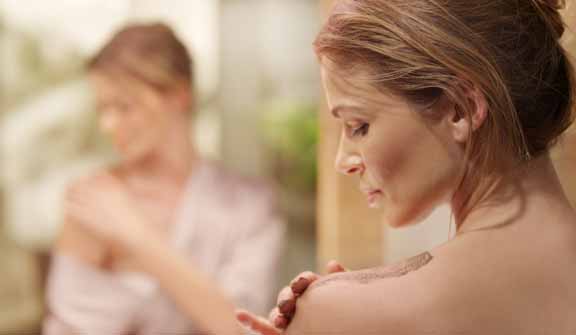 When water is added, this powder forms a smectic clay that can absorb large amounts of liquid or oil from skin and especially from hair, removing excess oils while replacing them with healthful minerals.
This soapy Lava Clay is known for its exceptional quality, purity and exfoliating capability.
>> Learn how to use TALA Lava Clay as a mask for the skin or face, as an exfoliant, or in place of your shampoo.
Follow up with TALA® Bath & Body Argan Oil, known as the liquid gold of Morocco. Traditionally used for generations by Berber woman as a beauty tool, TALA® Bath & Body Argan Oil works as a food for the skin. It nourishes, helping your skin combat winter damage and other aging factors.
>> Learn how to best apply Argan Oil to the skin, face and body, as well as the nails and hair.
Finally, include TALA® Bath & Body Face Cream as part of your daily care regimen. Specifically designed for dry and dehydrated skin, this cream is enriched by the velvety texture of Argan oil. It can illuminate the skin, improve firmness and texture, and reduce signs of aging. As it banishes old skin and unveils a clear new layer, your appearance may be transformed: you may look radiantly younger, shining with a fresh, new glow.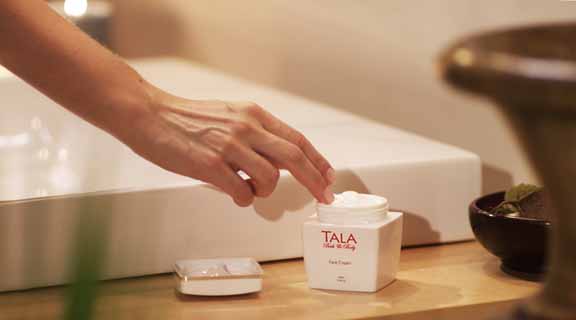 >> Learn how to make Argan Face cream a part of your daily beauty regimen.
Spring leads inevitably to summer, when you'll want to be able to show off your healthy skin and hair! So take the time now to begin to repair winter's ravages with these SteamTherapy tips and TALA skincare products. Your hair and skin will thank you!