Valentine's Day is almost here. Don't fret if your plans are not all set. There's still time to plan a unique, special day that will be remembered! And MrSteam has some unique SteamTherapy tips to help you put some deeply felt romance into the day and surprise your beloved with your loving flair!
Our tips obviously include a rendezvous in the steambath. What could be more romantic, after all, than a steambath for two?

But what if I don't have a MrSteam steamshower?
We feel for you – but don't despair. This is the perfect occasion to head over to a day spa!

Almost all of them will offer wonderful packages devoted to couples who want to spend a romantic day together. Book an hour, or a whole day, and indulge in such treats as a wide variety of couples massages, including stone or hot stone massage, and Shiatsu or Thai massages (just to name a few). Or indulge in body treatments, facials, seaweed wraps, mud baths… the list goes on and on, all fabulous ways to feel pampered and loved side-by-side.
>> See Bring Hammam Spa Treatment Home with New TALA from Mr.Steam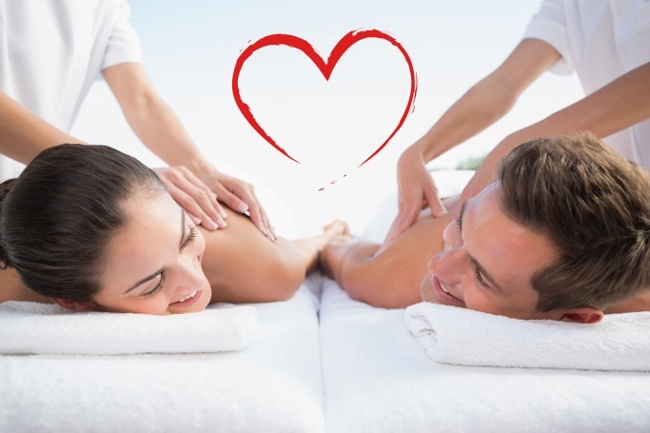 But most important – use our "Try Us Out" feature on the MrSteam website. You can find a local day spa with that all important MrSteam steamroom – and experience MrSteam with your beloved for the first time. So many of our in-home users started their Steamtherapy journey doing just that!
>> See

Steam Bathing 101: Seven Steps For an Effective Steam Bath



In addition to a romantic MrSteam SteamTherapy experience, what else can I do to make this Valentine's Day special?
First, you can start your day off with breakfast for two in bed. Breakfast in bed isn't just for Mother's Day. Create a special lovers' menu and make it all about the two of you! Brew a special pot of coffee, consider a treat like croissants or a fluffy omelet. Making time to linger at the start of what is often a hectic time of day signals that you are seriously enamored with your partner!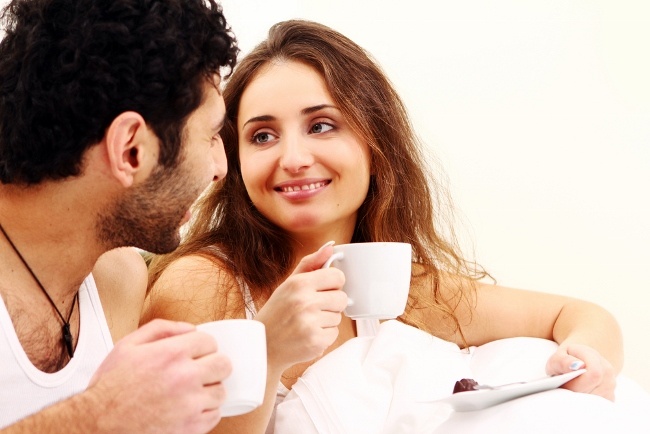 This year, Valentine's Day is on a weekday, but you can still make the whole day special. Send your valentine off to work with a promise of more sweetness to come. And don't shy away from that somewhat clichéd – yet still highly appreciated – bouquet of flowers delivered to the office. Send a few text messages, tweets, or even a special Instagram photo or two.
Stuck for what to say? Here are some Romantic Love Messages to inspire you!
Of course, time for togetherness really begins when you return home this evening. Do plan a unique or favorite meal. Whether you head out to dine, order in, get take-out, or prepare a great dinner at home, make sure to serve it in style. This is an evening for candlelight and wine, for a tablecloth and the good china. Intimate touches, such as great Valentine's Day centerpieces, can enhance that loving mood!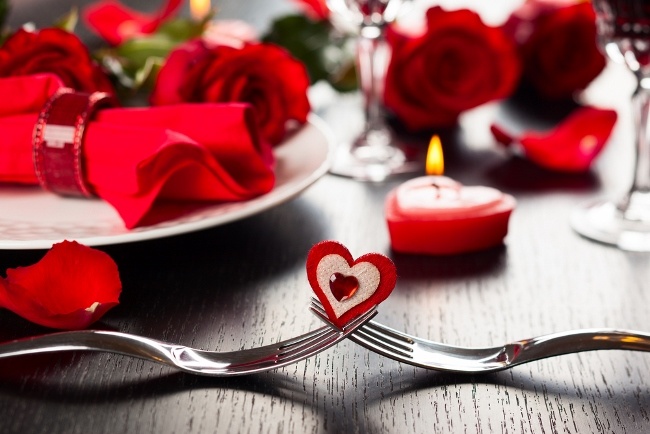 Delish offers some great Valentine's Day tips – recipes for those romantic meals at home, great brunch ideas for those cozy breakfasts in bed, the most romantic restaurants in your state – or the world – and some fantastic recipes for desert.
If you are like most of us, and generally get comfortable in sloppy clothing as soon as you arrive home, we urge you to resist the temptation! Nothing squelches romance quicker than a pair of sweats. One idea – and a great Valentine's Day gift – would be a matching pair of robes that you can both indulge in. There's a reason why luxurious hotels stock those great robes in their guest rooms!

Now for the pièce de résistance – your couple's steam shower! Here, too, you want to set the scene.
Consider candles to create subdued lighting. Set flowers outside the steambath, and put some inside too! Exotic blooms such as orchids actually thrive with their own little steam treatment. And, of course, pipe in some soft music. MrSteam's Audio Wizard makes it easy to tune in some romantic melodies. A lot depends on your taste in music – and that of your sweetheart – but if you're not sure what playlist to select, Billboard has ranked the top 50 romantic songs of all time!
>> See Why Music and SteamTherapy Belong Together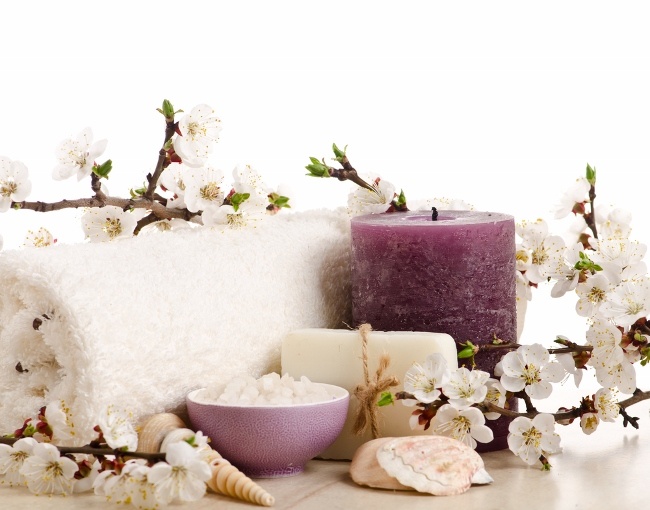 Infusing the room with a special scent can also make this steamy date even more loving. Here, too, MrSteam can help with several aromatherapy choices.
Try Energizing Mint from the Essential Oils collection - a blend of mint, citrus, and herbs that may stimulate and energize.
Or tap into your inner core with the Energy Orange essence from the Chakra oils collection, which is touted to lessen any lingering inhibitions.
>> See SteamTherapy Chakra AromaTherapy Guide
Here at MrSteam, we hope your day of romance will become a time you both remember fondly as you try some – or all! – of our lovingly offered tips. And once you've experienced how MrSteam can add a new touch to your loving relationship, we hope you'll consider making a steambath date with your sweetheart more often than just on Valentine's Day.
>> See How to Create a Full-Sensory Spa Experience at Home: Steam Room Design Tips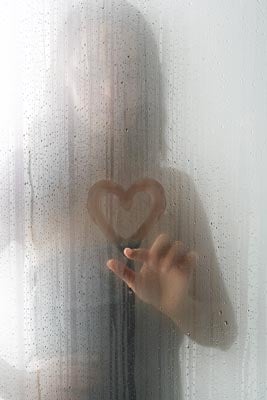 A closing thought:
"Love is just a word until someone comes along and gives it meaning." -Author Unknown
If someone has given "Love" meaning for you, we have some tips that we hope can help make your Valentines Day together just a bit more special!
Yours in Steam