Ah, steam—that limb-loosening, detoxifying, trance-inducing tonic for what ails you. You'll find steam rooms in resorts, spas, community bath houses of all description, therapeutic centers, and increasingly in private homes. But where did the steam bath begin? When did humans start taking the vapors in earnest?
Way back in the year zilch, Marcus Vitruvius, the great Roman architect and military hotshot, extolled steam bathing as a capital way to unwind after a tough day of conquering Gaul. And he helpfully provided schematics for heating water using the latest technology of the era: flaming logs stoked by slave labor culled from the armies of the defeated. But, though Roman baths are famous, they're neither the starting point nor the pinnacle of the human love-affair with steam.
From the Turkish hammam to the evocatively named Korean jimjilbang to the traditional Russian banya and onward around the globe, humans have been hatching techniques for putting themselves in the middle of a swarm of air-suspended water droplets since time immemorial. And all that innovation means that the itinerant steam-seeker has more than enough options for getting delightfully damp and rubbery in just about any context imaginable.
Here are four of the most interesting steam rooms we've come across.
1. Get your steam room fix in snowy Finland.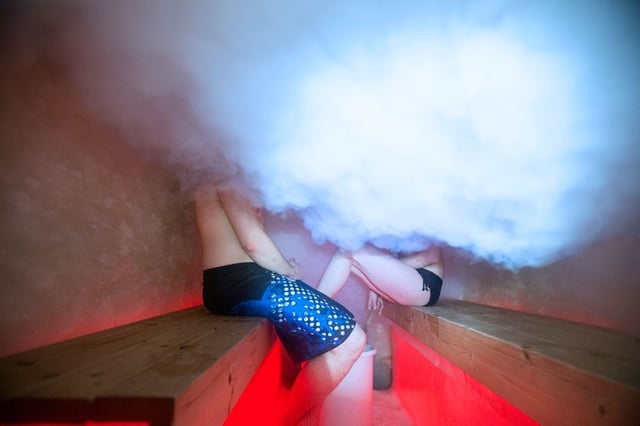 Steam comes from exposing water to heat, so northern Finland might not be the first place you'd go looking for it—but you'd be missing out. Perched right on the Arctic Circle, where the first snow of the season is running late if it hasn't arrived by August, you'll find the Arctic Snow Hotel of Rovaniemi, whose chilly visitors enjoy a unique steam sauna experience available only where the H2O is reliably white and fluffy.
These intrepid Laplanders dig sauna rooms out of densely packed snow, slap down a few wooden planks to keep your bare derrière from feeling like a Frigidaire, and then warm the room with a conventional sauna stove. As the room heats up, the walls gradually melt, producing thick, billowy clouds of steam. If you find yourself suddenly outside, the sauna is over.
2. Soothe your soul with a modern take on an ancient sweat lodge.
Down in the Yucatan, where snow is in short supply, the ancient Mesoamericans built domed steam rooms out of stone and mud. Known as Temazcal, these structures were the scene of shamanistic ritual, medicinal healing, and occasional childbirth. Today, they're the scene of tony Tulum tourists and other adventurous travelers, who come for an authentic experience or possibly to shed three pounds of water weight before hitting the clubs. Water ladled over superheated rocks provides the steam. (Pro-tip: Always use volcanic rocks, because that's the kind that doesn't explode.)
Your Temazcal experience will typically be guided by a healer, a Temazcalera, who can adjust the level of heat in the room as well as the herbal concoctions infused into the steam. Some devotees find their Temazcal experience is enhanced by taking peyote—but then, what isn't?
3. Geothermal power cures stress and the munchies.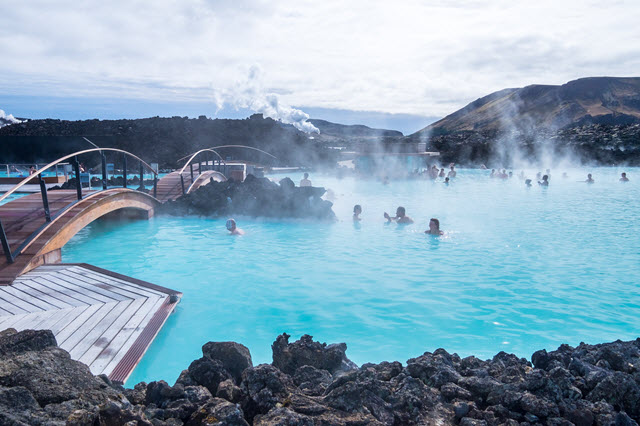 If steaming makes you hungry, and you don't fear the gluten, consider the Laugarvatn Fontana geothermal baths of Iceland, where the heat generated by subterranean springs is used to bake rye bread. A cast iron pot of dough is buried in the steaming volcanic sand, dug up several hours later, and served with butter.
The same energy generates the natural steam that courses up from the ground and into traditional Icelandic steam rooms. Just close your eyes, listen to the soothing sound of a geothermal spring literally boiling beneath your feet, and process those carbs the way nature intended.
4. Ever wonder what it feels like to be a soft-boiled egg?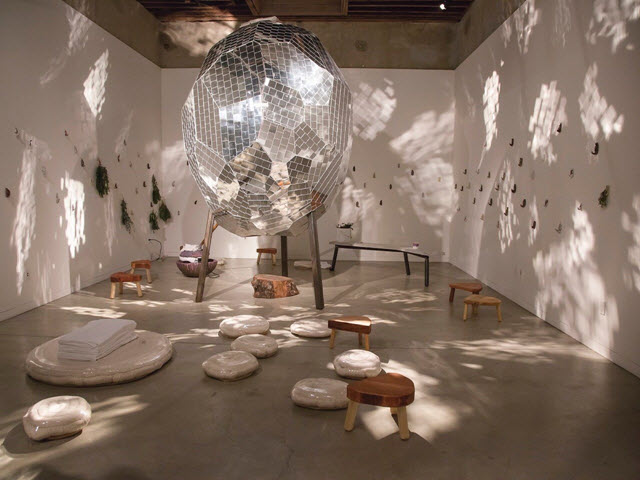 Closer to home, if your home is not Iceland, is an intriguing L.A. mashup of art installation and therapeutic spa created by sculptor Michael Parker. "I was really inspired by the co-ed saunas in Berlin," says Parker. "There's no sense of body shame. I began exploring other ways of thinking about how bodies can exist in public space." When Parker hosts a steam event at his Los Angeles studio, your body can exist inside a large mirrored egg, accessed from below, that puts you in close quarters with other sweaty strangers.
While the DJ chooses grooves to set the mood, an "herb-J" sends you on an olfactory journey of sensation that ranges from familiar aromas like ginger, mint, and sage, to more experimental and challenging smells, including horseradish, hotdogs, seaweed, or the shavings of a #2 pencil.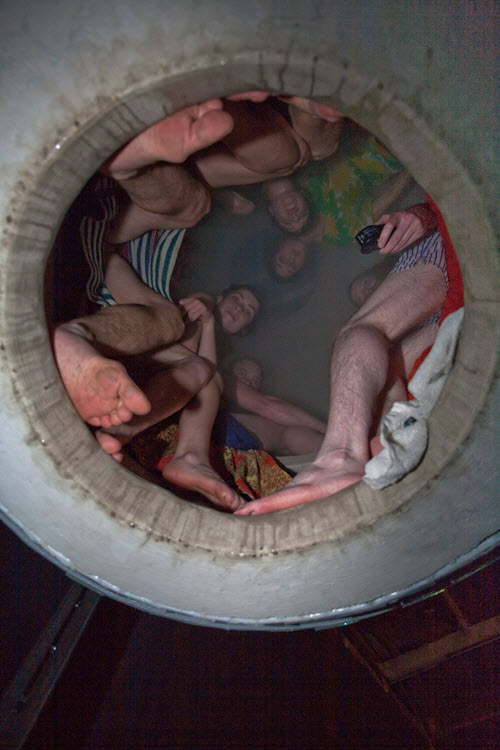 Inside the Egg. Photo credit: Lisa Anne Auerbach
Parker's steam egg events are occasional and by invitation only, but if you're lucky enough to enter the egg, expect to emerge with new friends and perhaps some freshly revived memories of fourth grade. You can learn more by reading California Hot Tubbing: An Oral History of the Steam Egg.
It's a steamy, dreamy world out there, full of intriguing variations on the familiar steam room. So go forth and steam! Let's do Marcus Vitruvius proud.
Photo credit for anchor image of people around the egg: Michael Parker, Steam Egg Creator