In 1994, homeowner Bill R. of Dallas-Fort Worth, Texas, built a new home and decided to include a MrSteam steam generator in the master bathroom. Twenty-two years later, despite a bathroom renovation and remodel, he remains loyal to his original steam unit.
MrSteam Generator Has Worked Perfectly for Over 20 Years
After gutting the entire room down to the studs, and giving it a modern upgrade, there was one thing that Bill did not replace: his MrSteam steam generator.
"After 22 years, I've never had a single problem with my steam shower," says Bill, who explained that replacing the unit never even crossed his mind.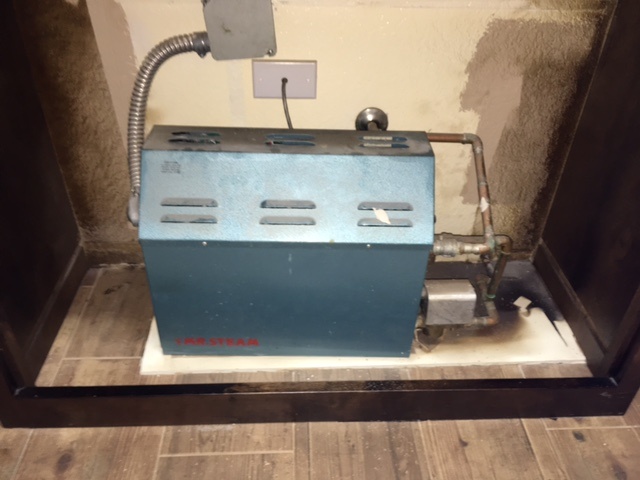 "It works perfectly. I trust it. I've never had any difficulty. I never even considered replacing it because of how well it has worked for the past two decades," he says. Bill also added that his new bathroom set-up allows for maintenance if necessary. "It is so easy to access; we built a cabinet around it in the closet and you'd never even know it was there. If something were to ever go wrong, it would be a 20 minute job to replace it."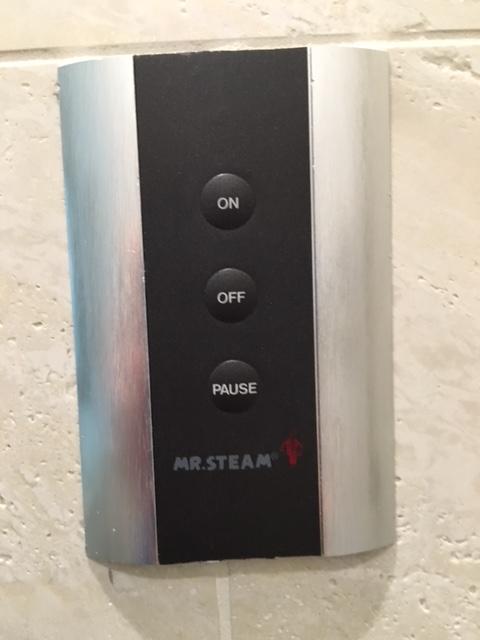 Even today, residential steam showers seem like a well-kept secret for hundreds of homeowners like Bill. While many people use steam at the gym or the spa, many homeowners don't realize that it's both easy and affordable to install steam in your own home.
>> See Space-Efficient Steam Shower Ideal Luxury in Small Bathroom Renovation
Doctor Recommended Steam Room to Alleviate Sinus Issues
So how did Bill come across steam way back in 1994?
"My doctor is actually the one that suggested joining a gym so I could use the steam room to help with my sinus issues," recalls Bill. "I work outdoors most of the time, and the brutal winter weather, even here in Texas with frequent Arctic blasts, really took a toll on my sinuses. At my doctor's suggestion, I started steambathing at the gym, and then did some research and discovered how easy it is to have your very own home steam spa.. I decided to get a unit installed in my home to help me breathe better."
>> See The Science Behind the Health Benefits of Steam Showers
For 22 years, Bill has enjoyed the health and wellness benefits of steam, including improved breathing, and never experienced a single problem with his MrSteam unit. So when it came time to remodel his master bathroom, he knew his steam shower would be there to stay.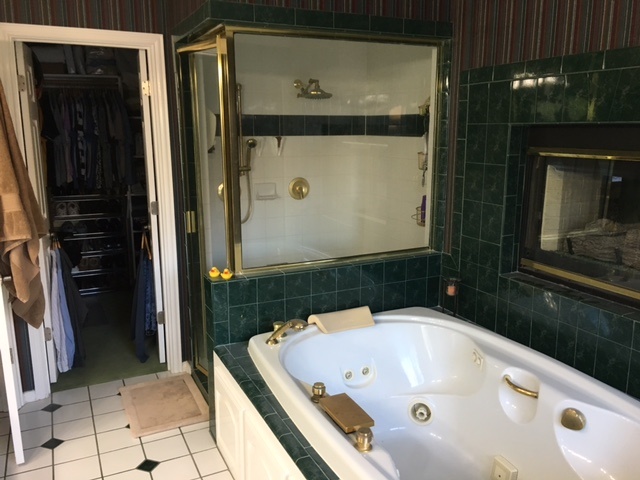 MrSteam Steam Shower a Must-Keep for Bathroom Remodel
"The early 90s was the age of brass. When we decided to remodel the master bathroom, we had already updated all of the other fixtures in our house. We knew this room would need a major facelift," he says. "All the fixtures: flooring, counters - you name it - were pretty old and outdated."
>> Time to Remodel Your Bathroom? Include a Steam Shower in Your Plans
He continued, "We tore the whole bathroom down to the studs and added custom cabinetry, travertine tile in the shower and gutted the closet to have built-in cabinets. We're really happy with how it turned out."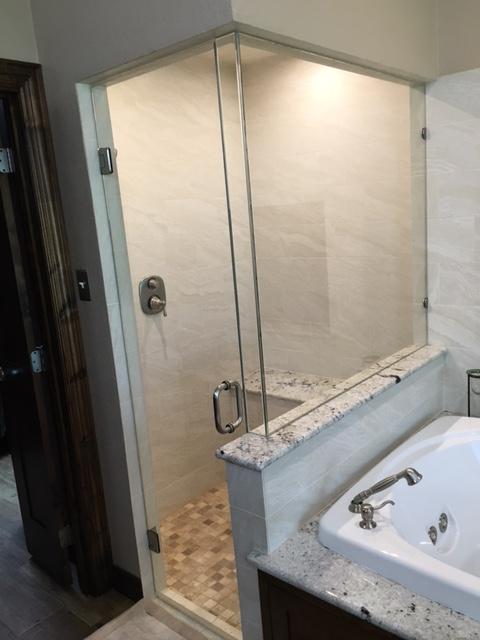 Bill has enjoyed his brass-free, updated bathroom, complete with his original MrSteam shower. He still uses accessories like AromaSteam to help with his sinus issues, but also speaks highly of the other health and relaxation benefits that steam has to offer.
"When that 30-minute steam cycle is over, I just take a cool shower, lay down and sleep like a baby," he says.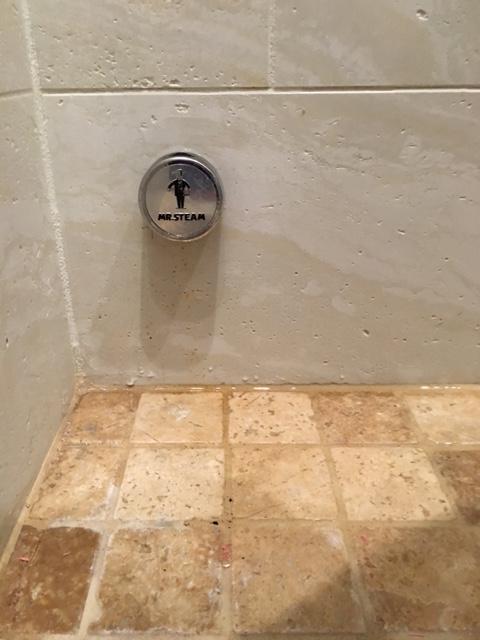 Promoting the Benefits of Steam to Friends and Family: Highly Recommended!
Bill explains that he often has friends, family members and other guests try the steam shower when they visit his home. A few of his friends have already installed steam in their own homes, and more are planning to install steamtherapy when it comes time for their next bathroom remodel.
>> 13 Frequently Asked Questions About Steam Showers Answered
"Having the steam unit has been so easy and trouble-free. I highly recommend MrSteam to people, especially if you have any type of sinus or breathing issues," he says. "The AromaSteam eucalyptus oil really helps me cut down on sinus infections and coughs. It just warms you up and makes you feel like a million bucks."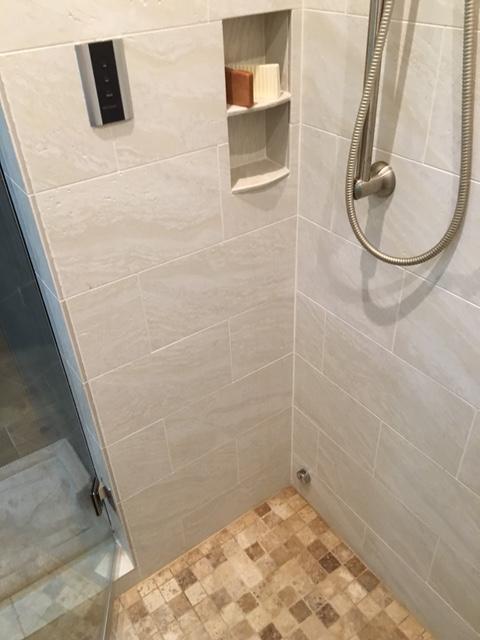 A satisfied MrSteam customer for two decades now, Bill looks forward to several more decades enjoying his steam shower.
Do you have a story about steam to share? Let us know.